Way back in May I started looking in earnest at a way to better organize my growing lists, especially with my son's wedding coming up. This thing called "bullet journal" had been on my radar for quite some time but I kept avoiding learning more. But more and more lists and things to keep track of kept appearing and my paper planner just wasn't cutting it. Neither were the lists on google calendar and notes in my phone and Evernote and email lists to my husband. Maybe it was time for something new. And centralized.
I posed the query on Twitter and our fearless Catholic Mom editor, Barb, dared encouraged me to test out Bullet Journaling and post about it just in time for back-to-school when keeping things in order becomes of paramount importance so we can keep track of everything. Please keep in mind that my everything is different from yours. In fact, that is the beauty of this system, you make it work for you. I started by watching the bullet journal video on the Bullet Journal website. It seemed simple enough. Then I went on Pinterest and searched "bullet journal". WOW. These were works of art, not a way to organize life but a way of life. And many titles talk about "how bullet journaling changed my life," so I was starting to become very skeptical and think I was not up to this life-changing task. I figured my son getting married was enough life changing for one summer.
But then I thought, hey, no one will see this; it's just for me--so I forged ahead. I am fairly certain that was the insomnia talking. And now, you get to see it!
Here are my supplies:
Pretty high-end stuff there, notebook I had in the house, ruler from 1989, white out and my pink pen. The coffee cup is optional, but helpful! You can buy all sorts of notebooks and colored pens and pencils and washi tape if you like. I'd rather not. I keep this very, very simple. I did not want keeping my life planned and organized to be a craft project.
I'm not going to explain how to bullet journal, it's much better to watch the video and learn from the originator of the idea!
[Tweet "Show us your #bulletjournal with @notlukewarm316 and @CatholicMomWeb #backtoschool"]
What I like about my bullet journal is that it is low-cost; create my own pages; using as much space for each day as you want; you can be plain or fancy; the notebook itself is a good size, lots of room on each line.
What I dislike is that you have to make your own calendar pages each month. Also, pages of the same topic are not always together; for example, I have Wedding Planning on pages 12-15 and 42-47. It's a slight annoyance. Updating your index is key; you can't write in upcoming dates on the actual date if you are planning months in advance.
A few things I do in my journal is a put one week on a two-page spread. Then I use each day's left side to write appointments and the right side for tasks. When I complete a task I put a check, if I don't need to do it I cross it out, and if I didn't do it I write it down again on the day I plan to do it. I don't use a key for different types of things I list. If I have an idea for a blog post I put in on that page, not as an "idea" on the day I thought of it. I'd lose them for sure even with a key. I tried a tracker page in June and July for things I wanted to make sure I do regularly, but I forgot to fill in the tracker.
As you can see, my bullet journal is quite plain and simple. However, it is very helpful, I like it and plan on continuing to use it. Right now I use it only for my personal life, no work tasks or lists, except for appointments. I am considering incorporating work into it, possibly a separate task list for each month but I'm not sure where to add the work tasks on the daily pages.
This is one of the longest posts I have ever written! So if you are still reading, I say go ahead and try a bullet journal.
We thought it would be fun to offer this as a linkup to any and all planning and organizing systems that you use. So go ahead and post a link here to your blog post about your favorite way of keeping it all together. Maybe it will inspire me to be a little more crafty or colorful in my bullet journal!
[inlinkz_linkup id=656086 mode=1]
Copyright 2016 Deanna Bartalini
About the Author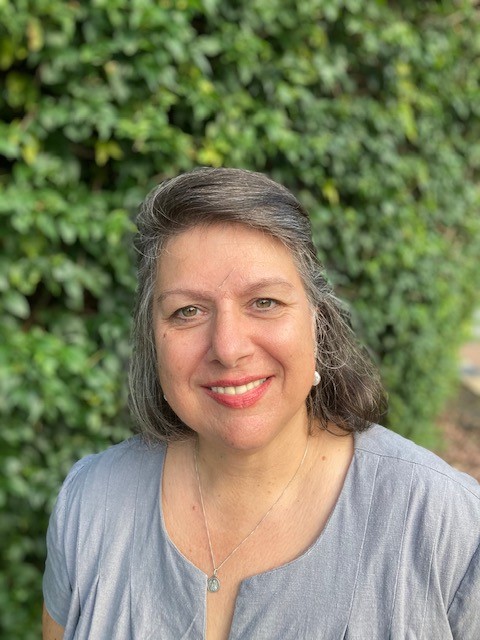 Deanna G. Bartalini, M.Ed.; M.P.A., is a certified spiritual director, writer, speaker and content creator. She is the founder of the LiveNotLukewarm.com online community, a place to inform, engage and inspire your Catholic faith through live, interactive faith studies. Her weekly Not Lukewarm Podcast gives you tips and tools to live out your faith in your daily life.