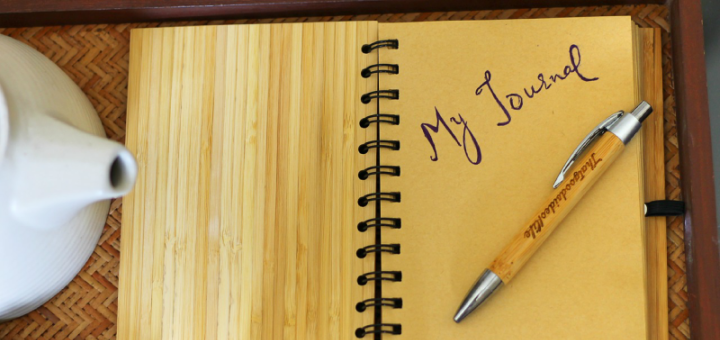 I have been thinking a lot lately about journaling. Throughout my life, even as a child, I have tried to keep a journal in an off-and-on sort of manner. As a bookworm who always saw herself as a budding writer, this seemed like it should be a natural fit for me. Except that it wasn't. I would dive into a new journal with a lot of gusto – I would spend hours selecting just the right notebook for this endeavor, days thinking up a system for what and how frequently I would write, and even devote time to picking the perfect writing instrument. Then I would go to town for a solid week. After that, I would move to every other day, then a few times per week ... until I realized that it had been ten days and I had not written anything at all. I would go through an inevitable period of coercing myself to write every so often before finally giving up the ghost and admitting that I did not want to anymore. Then I felt guilty until the next period of journaling inspiration struck. I still cannot fully pinpoint why this happens, and why journaling does not appeal to me in a long-term format. More recently, I half-successfully kept a journal for last year's Easter season via Blessed is She, and I enjoyed it. Liturgical season journaling seems much more manageable than a lifetime endeavor, yes? My Advent attempt this year, though, failed miserably. I completed three days' worth of entries before forgetting for the rest of the four-week season. Therefore, with Lent rapidly approaching, I had decided to forego a journal and try something else. Then a post from the Dominican Sisters of Mary Mother of the Eucharist popped into my Facebook feed, and, well ... I am thinking of trying yet again!
This Lenten journal intrigued me because it is not just for writing. The questions and reflections are designed for Grade 6 and up, for use by families. It is being marketed as something that families could share and discuss over the dinner table, and this idea definitely intrigues me. My children are 12 and 6, and while they love our Advent traditions every year, I have not been as good about assuring that they are getting the most out of Lent. They attend Catholic school, and thus participate in Lenten activities there, but ultimately, it is my job to reinforce these traditions with them. The kids and I using the journal together definitely swayed me towards trying this one out. Is it possible that I will fail again? Of course it is. But every Lent is a new beginning. There is always room to try again! So I am considering giving this particular journal a try, to share with my children. We can make a pledge together to read the Scripture and the reflection each evening. I believe that this will motivate me, and I am hoping that we have a successful Lent with this new journaling endeavor!
Have you had success journaling during different liturgical seasons? What are your tips for staying on task? I would love to hear from you!
---
Copyright 2018 Tiffany Walsh
About the Author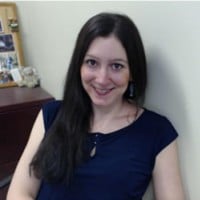 Tiffany Walsh is a wife and mother, a native western New Yorker, and a college librarian. She is a cradle Catholic who rekindled her childhood faith as a graduate student via her love of books, and is the author of Exploring the Catholic Classics, part of the Stay Connected Journals for Catholic Women series. She enjoys writing about faith, crafting, dance, fitness and wellness. Visit her blog at Life of a Catholic Librarian.