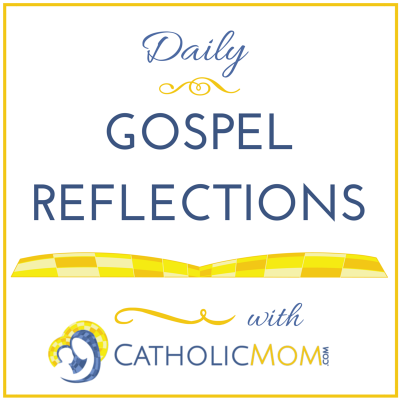 Today's Gospel: Matthew 23, 13-22 - Queenship of the Blessed Virgin Mary
Today we celebrate the Queenship of the Blessed Virgin Mary. A queen is generally thought of as honored, bejeweled, and separate, and truly we honor Mary in this way as the Queen of Heaven. In thinking though, about the daily life of a queen on earth, we can find another parallel.
A queen gives up her own ambitions, her freedom, and power over many of the details about her daily life when she accepts the crown she was born to. A queen says "yes" to an enormous responsibility which no one else in the world can completely understand. In this way, Mary was also queen on earth-giving up her life and plans, and committing fully to the new responsibility and pain of being Jesus' mother.
In this way, we too, can emulate our Queen by laying down our lives in service to God and our families. Setting aside what we want to do, how can we respond in love to the situations that God brings to us each moment? Mary is our perfect example of an unhesitating yes.
Ponder:
What is something I can do today to lay aside my plans, in love and service to my family?
Pray:
Mary, Queen of Heaven, teach me how your "yes" can be my "yes" in interactions with my family today. Help me to see your Son in the people around me. Mary, Queen of Peace, pray for us.
Copyright 2016 Betsy Lobmeyer
I am a farm wife, mother of four, and elementary librarian. I love children's books, pondering the deep truths of God, and the Kansas State Wildcats.
About the Author