I awoke the morning of Aug. 4 with a start, and a feeling that something about the day was important. But the busy week prior — one outing, followed immediately by another, followed by a visit from a dear friend — had not given me enough lead time.
And then, it came to me. Dad. He would have been 81.
My memories are somewhat muted now. He hasn't been around for three and a half years. And yet, if I close my eyes, there he is, and there's his voice, and his laugh, and the hug that I miss.
I go in search of an image. This one is a favorite of my mother's. And now, more than ever, I can see why.
It's the image of a tiny daughter reaching for the face of her father as she listens to his soft song calling her name. That face first introduced me to the love of God. I reached for it, I sought comfort in it, and I found love through it.
There were rough years, too, confusing years, worried years, confounded years, sad years with Dad. He was a talented writer, witty, deeply compassionate, creative. But he hit some roadblocks that prevented him from completely opening the gift of God's perfect plan.
For years, feeling inadequate, he pushed God away and turned his back on him. And yet…every once in a while he'd glance over his shoulder and see his loving Father staring back, with an embracing smile waiting, calling, "Dear son, come home."
And then Dad did. After 35 years of wandering from his heavenly father, he finally found himself back in his arms, through his Church.
What a grace that when Dad died, he died in God's embrace. What a grace to know that he'd received the sacraments and had been made completely new — that all those years feeling he was an embarrassment to God disappeared and were replaced by truth. What a grace to know of Dad's final "yes."
I pray for his soul. I pray that by now, he's reached all the way to heaven. In his life here, Dad quietly searched out those in need and would do his best to respond, even in the smallest of ways — an affectionate joke that would bring a smile, a secret act of kindness, a conversation over coffee. In earlier years, he'd served as a chaplain's assistant in Japan through the U.S. Air Force for a time, and once pursued the priesthood.
[Tweet "Roxane Salonen hopes that her deceased father has become an intercessor, drawing others close to God."]
I can imagine that now, if Dad has reached the final rung, he's busy as an intercessor. I can see him dipping down into purgatory — if that's possible — to help draw those still being purified toward God's face.
I miss Dad, and I know my Mom misses him even more — just having that presence always around to spend her days with, to remember with, to converse with. But it's an incredible realization that that much love is already where I want to be someday. It makes me yearn for what's next all the more.
For now, I belong here, where there is much work to be done and others who need my love. I'm glad to know I don't walk or work alone; that my earthly father is near, though no longer in my physical presence, and will be one of the first to lead me to the Father he already knows so intimately when the time comes.
Thank you, Lord, for placing me in the arms of this dear soul, for whom I reached all those years ago in my brand-new search for love; for letting him be one of the first to help me find You.
And dear Robert "Bob" Emmett Beauclair, a.k.a., Dad, happy birthday month from your youngest daughter, the one you called "Rock," not knowing how much you were one to me.
Copyright 2016 Roxane Salonen
About the Author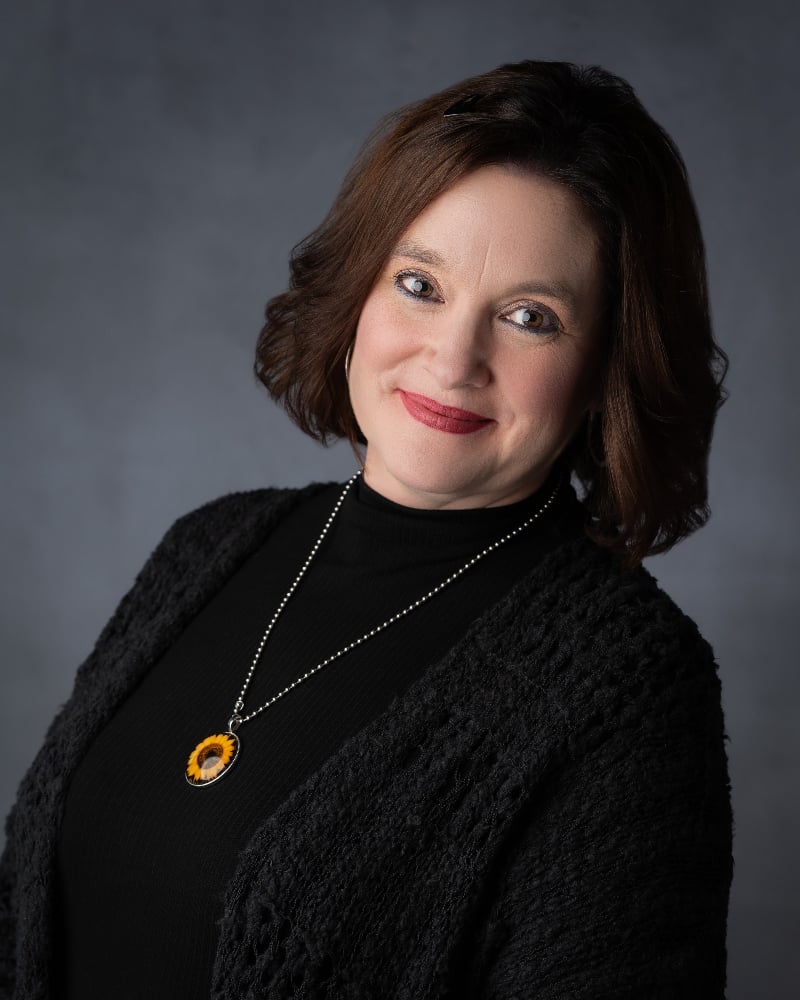 Roxane B. Salonen, a wife and mother of five from Fargo, North Dakota, is an award-winning children's author and freelance writer, Catholic radio host, and speaker. Roxane co-authored several spiritual works, including "What Would Monica Do?" (Ascension Press, September 2022) and writes a regular diocesan column, "Sidewalk Stories," about her encounters at an abortion facility near her city. Her work can be found at RoxaneSalonen.com