It can be terrifying to try to conceive after losing a baby to miscarriage. After the joy of a positive pregnancy test, every day is spent wondering if it could be baby's last. Every morning is greeted with gratefulness for the gift of just one more day. The due date is but a faint number on the horizon--a finish line whose existence is difficult to acknowledge. And while every little kick is a source of joy, the pain of missing the baby who was lost is ever present, at times overwhelmingly fresh in a wound that is still struggling to heal.
As I've embarked on this journey over the last few months, I've turned to various saints for prayers and comfort, but especially St. Gerard, the patron saint of expectant mothers.
Growing up in a poor Italian family in the 1700's, Gerard Majella always had a great respect for the poor and suffering. He worked a few humble jobs after his father passed away, but always seemed pulled toward religious life. He split his earnings with his mother and the poor, and spent much time in fasting and prayer. He was turned down twice by the Capuchin monastery at Muro, due to his weak health, but he persisted, and joined the Congregation of the Most Holy Redeemer at the age of 23. Three years later, he became a professed lay brother.
Majella always said that he was there to "do the will of God," and his piety, wisdom, and gift of reading consciences allowed him to serve the poor and groups of religious women well. Br. Gerard also had faculties associated with certain mystics, including levitation, bilocation, and the ability to read souls. Miracles tied to Majella during his life include restoring a boy's life after he fell from a high cliff; blessing a poor farmer's crops, ridding it of mice; blessing a poor family's supply of wheat, causing it to last until next harvest; and multiplying bread for the poor on several occasions.
[Tweet "A miracle associated with a dropped handkerchief made Gerard patron saint of expectant mothers."]
But it is the miracle associated with a dropped handkerchief that led Br. Gerard to become the patron of expectant mothers.
One day, Majella unknowingly dropped his handkerchief, and when a young girl ran after him to return it, he said, "You keep it. You may need it someday." Years later, when the young girl became a married woman and found herself in a grim and difficult labor with her first child, she remembered the handkerchief. She knew the man who dropped it was a holy man, and after finding no relief from her pain by praying to many other saints, she asked that Brother Gerard's handkerchief be brought to her. Upon laying the handkerchief across her body, her pain subsided, and she gave birth to a healthy child--a very unexpected outcome, especially during that time.
Even today, mothers continue to attribute healthy babies, safe deliveries, and seemingly miraculous conceptions to St. Gerard's intercession. Mothers who have experienced infertility, miscarriage, and infant loss turn to him, trusting that his powerful prayers will bless them with the miracle that their arms ache to hold.
I find great comfort in praying the St. Gerard chaplet daily (see prayer below), and feel protected by wearing a relic of the saint. Anyone can obtain a relic of St. Gerard by contacting the Sons of the Most Holy Redeemer (Transalpine Redemptorists), a group of monks who live on Golgotha Monastery Island, just off the coast of Scotland. These monks have a special devotion to St. Gerard and to Our Lady of Perpetual Succour. In addition to sending a small relic of St. Gerard to anyone who requests one, these holy men will also pray for any special intentions that are requested.
I've been wearing my relic of St. Gerard since I received it early on in my pregnancy, and my husband and I are delighted that baby and I are healthy and thriving! More importantly, I find myself growing in trust and surrender--recognizing that the purpose of my life is, in the words of St. Gerard, to "do the will of God." While doing the will of God sometimes involves earthly pain and suffering, I know it is St. Gerard who has helped me find the joy that always lies beneath.
God bless all of you mothers who have suffered the heartbreak of infertility, the deep sorrow of miscarriage, and the tragedy of infant loss! May the intercession of St. Gerard bless you with that for which you continue to hope, and an unceasing peace even through your struggles.
Chaplet of St. Gerard For An Expectant Mother

Great St. Gerard, beloved servant of Jesus Christ, you are a perfect imitator of our meek and humble Savior, and a devoted child of the Mother of God. Enkindle in my heart one spark of that heavenly fire of charity that glowed in yours and made you a beacon of love.

Glorious St. Gerard, like your divine Master you bore without murmur or complaint the calumnies of wicked men when falsely accused of crime, and you have been raised up by God as the patron and protector of expectant mothers. Preserve me from dangers, and shield the child I now carry. Pray that my baby may be brought safely to the light of day and receive the sacrament of baptism.

3 Our Fathers, 3 Hail Marys, 3 Glory Be's
Copyright 2016 Charisse Tierney
About the Author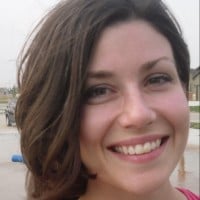 Charisse Tierney lives in Wichita, Kansas, with her husband Rob and seven children. Charisse is a stay-at-home mom, musician, NFP teacher, and a Catechesis of the Good Shepherd catechist. She is also a contributing author to The Catholic Mom's Prayer Companion and Family Foundations magazine. Charisse blogs at Paving the Path to Purity and can be found on Facebook.