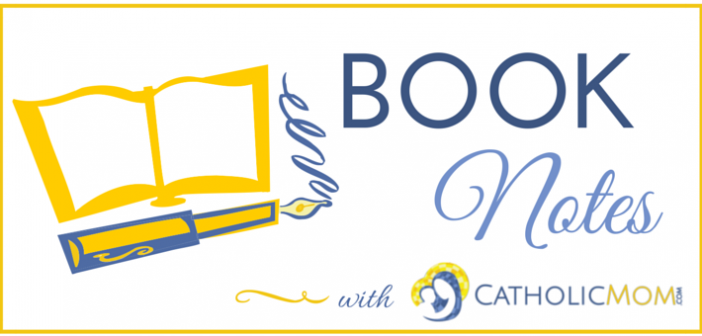 Mother Teresa is scheduled to be canonized on September 4th, 2016. To commemorate that, many Catholic publishers are releasing books to sync up with this event. Ignatius Press, for example, has at least three such books. Works of Love Are Works of Peace is a photographic documentation of her mission and prayer life, and Mother Teresa of Calcutta and Mother Teresa: The Smile of Calcutta are two children's books on our soon to be saint. Today, I will be telling you about the latter two books.
[Tweet "Review of 2 @IgnatiusPress children's books about #MotherTeresa by @stuartsstudy"]
Mother Teresa of Calcutta is a hardcover, illustrated book for ages 9+. It begins by telling of her childhood in Albania. It tells of her First Communion at age five and the death of her father at age eight. We also learn about missionaries coming to her town to preach, and that was what led to her desire to be consecrated to God. The next chapter tells of her arrival in Calcutta to the convent of the Sisters of Loretto, her superiors sending her to teach at a local high school, and them choosing her to become the principal. In 1946, she was on a retreat and encountered the extreme poverty of the people in Darjeeling. Here she heard God's voice to help the poor, and in 1948, she took off the habit of the Sisters of Loretto and walked among the people of India to show love for the poor. We learn of trials and hardships she encountered while doing this, but we also learn about the difference she made in the children's lives by teaching them hygiene and the alphabet. The book continues with telling of her founding the Missionaries of Charity and the work she did. It concludes by telling of her Nobel Peace Prize, beatification, and upcoming canonization. This is a great book that teaches us about Mother Teresa and her mission. It is beautifully illustrated by Emmanuel Beaudesson, who has illustrated several great books that Ignatius Press has recently published. Highly recommended.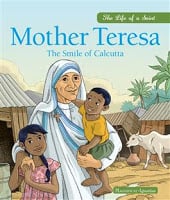 Mother Teresa: The Smile of Calcutta is a hardcover, illustrated book for ages 7+. Its illustration style is a bit more cartoonish in nature than the book Mother Teresa of Calcutta, but that will probably make it more inviting for the younger audience. The book does not begin with her early childhood, but tells of her at 18 when she is joining the convent. This book however focuses heavily on her time in Calcutta and all the great works she did for the poor, neglected, and forgotten. What I really like about this book, compared with the book Mother Teresa of Calcutta, is that it seems to have more personal experiences and stories in it. We learn that the first woman to join her Missionaries of Charity was a former student, named Subahini Das. We also learn that the first woman that Mother Teresa recruited to constantly prayer for the Missionaries of Charity was a Belgian nursed named Jacqueline. She wanted to become a Missionary of Charity but was too sick to become one. These little snippets add a very personal touch to the book and the life of Mother Teresa. This is another must-read book for Catholic parents and teachers to read to their children.
Your purchase of these books through our Amazon affiliate links helps to support CatholicMom.com at no cost to you!
Copyright 2016 Stuart Dunn
About the Author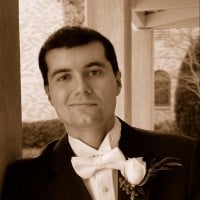 Stuart Dunn was born and raised in Mobile, AL and received a Bachelor of Arts in Psychology and a Master of Business Administration from the University of South Alabama. Stuart reviews all things Catholic including adult books, children's books, Bible Study series, Catholic Courses, CDs, and DVDs in addition to board games at his blog Stuart's Study at StuartsStudy.blogspot.com.