I once wrote about an awkward moment during a religious education class when I mouthed the words "watermelon, watermelon" while the class prayed the Memorare. No one noticed I didn't know it, at least no one spoke up if they did, yet I was embarrassed to not have this powerful prayer in my arsenal. Then and there I set a goal to learn the Memorare. And learn it, I did!
Completing a Marian Consecration
Several months ago my spiritual director recommended (begged) me to complete a Marian Consecration. Being pregnant with my fourth living child, preparing to launch The Well, and contemplating selling one home and moving into another with a newborn, my spiritual director could foresee a potential train wreck. He recommended I pick up my dusty copy of 33 Days to Morning Glory.
I initially resisted and interiorly rolled my eyes. I had tried completing a Consecration several times before only to tire out before crossing the finish line on day 33. I didn't want to go one more round with failure, and I wasn't sure I had what it took to be committed to 33 days of intense prayer. Yet the more I resisted, the more the Holy Spirit sent little signs pointing me toward Consecration. I also heard about a group of women who had formed a support group of sorts for drop-outs like me. This group, many who had tried completing the Concentration in the past just as I, were all in for consecrating together on May 13, the Feast of Our Lady of Fatima. I joined forces with them and put many other friends on notice to pray for me.
Long story short, I officially completed my Consecration on the Feast of Our Lady of Fatima. Waa-hoo! Throughout those 33 days of prayer, not only did I develop more intimate relationships with Jesus and Mary, I was drawn to two people in particular: St. Maximillian Kolbe and St. Teresa of Calcutta. I'll save the Maximillian Kolbe stories for another time, but here's a teaser. There's something rather Divine about completing the Consecration during a pregnancy, and my husband and I named our son, born on June 19, John Kolbe.
During the Consecration, I learned more about and grew closer to Mother Teresa, a woman whose devotion to the Lord and His Blessed Mother is humbling and inspiring. Her devotion was often prayed into practice through a flying novena.
What is a Flying Novena?
A quick review: novena comes from the Latin word novem, meaning nine. A novena is typically a nine-day period of prayer for a particular petition. But sometimes a petition is so urgent we can't spare nine days. For these occasions, we can use St. Teresa of Calcutta's flying novena.
It is reported she often prayed a flying novena whenever big problems arose that needed an immediate dose of grace. With a flying novena, you pray nine Memorares immediately in a row. Because she often experienced miraculous effects through her flying novenas, Mother Teresa typically added a tenth Memorare as a gesture of thanksgiving for what was sure to be an answered prayer.
The flying novena carried me through many events this summer. When I needed to make a quick decision in the labor room regarding the birth of John Kolbe, ten Memorares were prayed. When complications arose with The Well and the 350 women gathered in Des Moines on July 16, ten Memorares up! And when issue after issue … after lingering issue (ugh!) arose with the sale and purchase of two homes, many flying novenas were offered. The former house sold in two days. The current house seems to be something of a money pit, so I'm painting the walls in flying novenas right now.
In honor of St. Teresa of Calcutta's canonization and first feast day, let's pray a Memorare … or ten … and sit back and wait for a daily dose of grace.
The Memorare
Remember, O most gracious Virgin Mary,
that never was it known that any one who fled to thy protection,
implored thy help or sought thy intercession, was left unaided.
Inspired with this confidence, I fly unto thee,
O Virgin of virgins my Mother;
to thee do I come, before thee I stand,
sinful and sorrowful;
O Mother of thy Word Incarnate,
despise not my petitions,
but in thy clemency hear and answer me.
Amen.
Copyright 2016 Lisa A. Schmidt
About the Author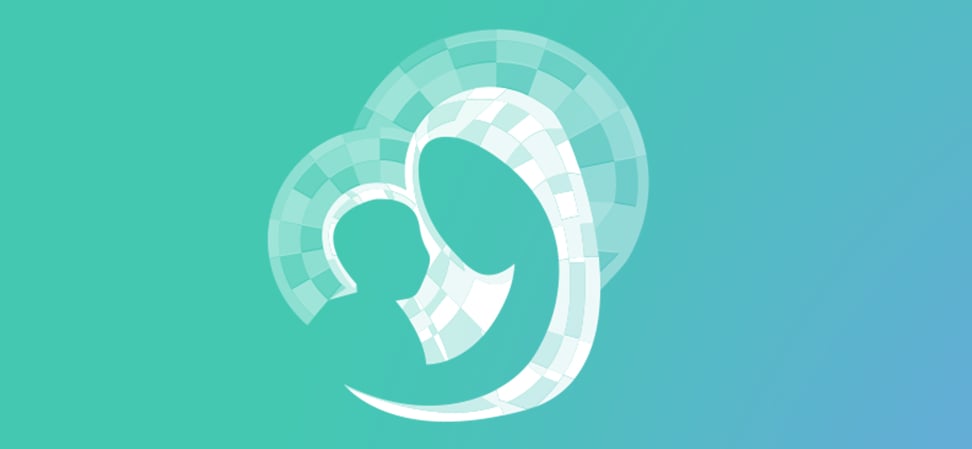 We welcome guest contributors who graciously volunteer their writing for our readers. Please support our guest writers by visiting their sites, purchasing their work, and leaving comments to thank them for sharing their gifts here on CatholicMom.com. To inquire about serving as a guest contributor, contact editor@CatholicMom.com.