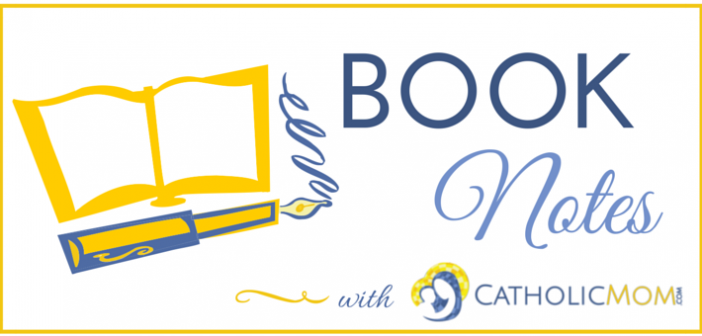 Catholic author A.J. Cattapan, whose young-adult novel Angelhood I reviewed here, recently released 7 Riddles to Nowhere, a mystery novel geared toward slightly younger readers. I met the author this summer at the Catholic Writers Guild Conference, and it's evident that she's very serious about keeping her finger on the pulse of what students this age are into, whether it be fiction or social media.
Perfect for middle-schoolers, Cattapan's 7 Riddles to Nowhere centers on a cyber-scavenger hunt reminiscent of The Westing Game but with higher stakes--the survival of a beloved Catholic school. The main character, Kam, is selectively mute due to a tragic event when he was a small child; he'll speak to adults at home, but never in the school building. Kam and his friends are challenged by bullies and unnerved by mysterious stalkers as they make their way through unfamiliar neighborhoods, seeking clues in churches and racing against time to win an inheritance. Will Kam be able to rise above his own difficulties in his quest to save his financially-threatened school?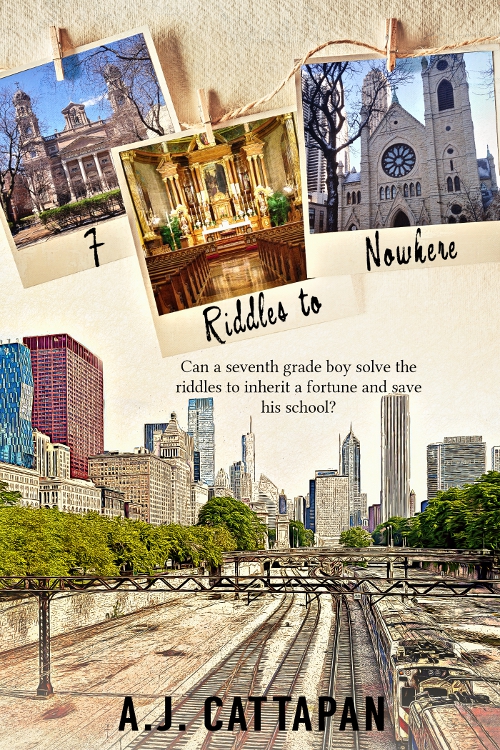 My family has been impacted by more than one Catholic-school closing, so I was hooked from the start. As I read this book, I was captivated by the concept of the scavenger hunt and wished I could participate in such a journey, solving puzzles and dodging danger! I asked author A.J. Cattapan to share some insider information about 7 Riddles to Nowhere.
[Tweet "Get the scoop on @AJCattapan's new #mglit book! Review by @franciscanmom"]
Are any of the locations in the scavenger hunt fictional, or could a reader replicate the journey?
All of the locations for the scavenger hunt are real. The only church I made up is Kam's home parish and school of St. Jude's. Of course, I picked that name because St. Jude is the patron saint of lost causes, and I think that's how Kam felt about his situation.
So other than the fictitious starting point, the entire journey could be replicated by a reader. In fact, there's a Catholic Church tour company in Chicago that will arrange tours for people who might want to visit these churches. Nell from CatholicChurchTours.com is the one who helped me visit most of these places while I was doing my research. I wanted to keep everything as authentic as possible. Unless Chicago has suddenly changed some of their public transportation, you can even take the exact same L trains and buses my characters took to get around the city!
Did you choose the locations based on geography or because of other significance?
I choose them because they had beautiful works of art in them, and I thought they were places other people might like to visit. Also, I wanted to reflect some of the cultural diversity in Chicago, so there are churches with Polish, Spanish, and Croatian ties. Finally, I needed churches that were fairly close to each other. Chicago is a big city, so I stuck with churches the friends who could get to fairly easily via public transportation.
What do you like best about your main character, Kameron Boyd?
He's strong even though he's quiet. I guess you could say that he's the strong, silent type! That's not to say that he's physically strong. Kam's strength comes from within. He doesn't lash out in anger or try to retaliate when bullied. At the same time, he doesn't let the bullies get to him. He perseveres despite his difficulties.
Kameron has selective mutism and manages to turn this challenge into an advantage. What made you decide to write about a teenager with selective mutism?
To be honest, I'm not exactly sure how that started. I've had some students in my own classes whom I think had some form of selective mutism, not as severe as Kam's, but definitely students who have whispered instead of speaking in a normal voice. Their parents have told me they speak at a normal volume and even yell at home! I think I just wanted to give Kam some kind of challenge to overcome, something that would require him to seek the help of friends to solve the riddles. There is definitely an underlying theme of the importance of community in this book, and Kam's struggles reflect that need.
Who's your favorite supporting character, and why?
Oh boy, that's hard. How can I choose among my babies? I just adore the whole gang of four friends. Nakia is kind of like Kam. She's quiet, but smart and strong, and she's not afraid to share what she knows about her Catholic faith. Analyn is a riot! That girl is headed for the stage. And how can I not love her germaphobic genius of a brother, Vin? Somebody get that boy some more hand gel! Over the years, I've sometimes struggled in my writing with my characters being too commonplace and similar to each other. I'm so pleased that these four really took on lives of their own, and I'm so excited for others to get to know and love them as much as I do.
What surprised you about this story (if you can answer this without spoilers!)?
How long it took to write! I started doing the research in the summer of 2011. I couldn't get the riddles to work. I got so frustrated and depressed that I got the idea for Angelhood, the story of a girl who is also frustrated and depressed. I whipped the rough draft of Angelhood out in a month. Months later, I went back to visit more churches so that I could work out the kinks in 7 Riddles to Nowhere. Finally, I got to work on the rough draft. Again, the rough draft went pretty fast, but it still took a few more years to finish editing and revising before I could find it a happy publishing home.
Suspense, mystery, a puzzle and a good story of friendship: you'll find all this in 7 Riddles to Nowhere! I couldn't put this book down, and I definitely recommend it for kids in 5th grade and up.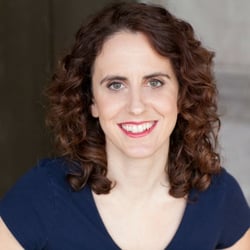 A.J. Cattapan is an award-winning author, speaker, and middle school English teacher. Her debut young adult novel, Angelhood, has been an Amazon bestseller in Christian teen fiction and won two awards. Her second novel, 7 Riddles to Nowhere, tells the story of a boy trying to save his Catholic school from closing. Cattapan has also been published in numerous children's magazines and Chicken Soup for the Soul books. Follow her writing adventures at www.ajcattapan.com.
Buy this book through our Amazon link and support CatholicMom.com with your purchase!
Be sure to check out our Book Notes archive.
Copyright 2016 Barb Szyszkiewicz, OFS
About the Author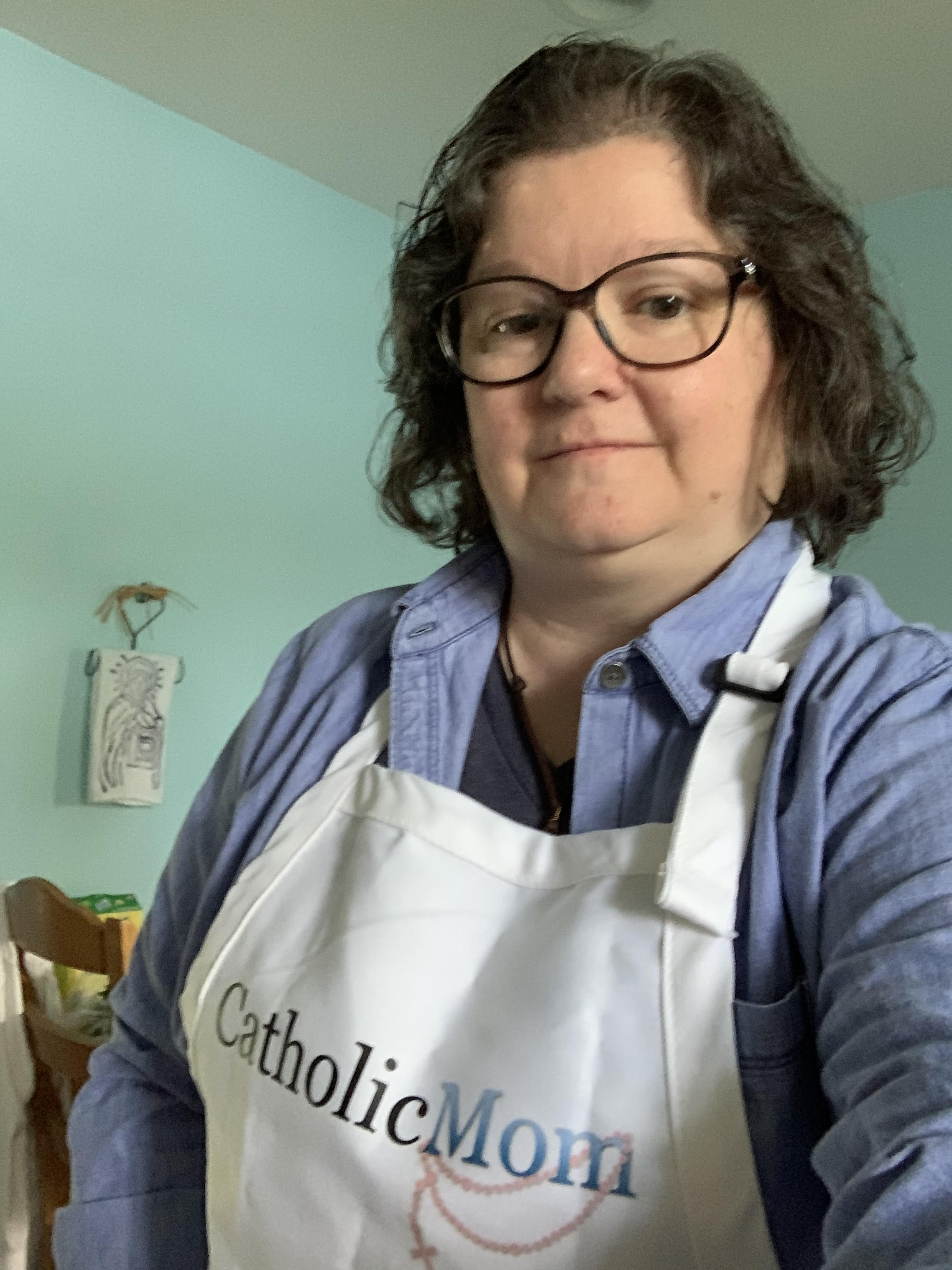 Barb Szyszkiewicz is a wife, mom of 3 young adults, and a Secular Franciscan. She is editor at CatholicMom.com. Barb enjoys writing, cooking, and reading, and is a music minister at her parish and an avid Notre Dame football and basketball fan. Find her blog at FranciscanMom and her family's favorite recipes with nutrition information for diabetics at Cook and Count. Her booklet, The Handy Little Guide to Prayer, is available now from Our Sunday Visitor.