Since starting his missionary journey nearly 50 years ago, Comboni Missionary Father David Baltz has faced many challenges and triumphs, and witnessed many joys.
One personal triumph was achieved on Feb. 15, 2016 when Fr. Baltz reached 50,000 miles traveled by bike in Africa "biking for Jesus." He was one his way to visit a new chapel in Uganda, a 10-mile journey, when the odometer ticked over the 50,000-mile mark.
[Tweet "Comboni Missionary priest has traveled 50K miles by bicycle in Africa #evangelization"]
There doesn't seem to be anything that can slow down this 75-year-old missionary. Even an infection in his leg couldn't keep Fr. Baltz from serving the people of Ombaci Mission at Holy Cross Parish in Arua, Uganda. Once the infection was healed, Fr. Baltz was out riding again to the visit the 11 chapels his parish serves. The Diocese of Arua is in the northwest corner of Uganda, in the West Nile region, and serves 20,000 Catholics.
In a careworn leather notebook, Fr. Baltz meticulously records the miles that he has ridden. Years ago, the notebook and many other possessions were taken by soldiers who overran his mission. Later, during a visit to the bishop's residence, which had also been ransacked, Fr. Baltz found the notebook on the floor.
At the end of January, Fr. Baltz made a 42-mile bike pilgrimage to his former mission of Lodonga.
"All the religious men and women of this diocese of Arua gathered there to celebrate the closing of the Year of Consecrated Life, plus the beginning of the Year of Mercy, with the big main door of the very beautiful Lodonga Basilica designated as the Holy Door for this jubilee year," Fr. Baltz said.
He biked through Maracha, the first parish he served at after arriving in Uganda in 1975. Along the way he met an elderly woman carrying water who remembered his visits to her chapel, Nyarakua. That is where he did his first one-week safari in Uganda, sleeping in a hut and visiting all the other Christians.
"That this grandmother, so many years later, could still remember my visit with joy, was very rewarding for me," Fr. Baltz said.
Family stability is one the biggest challenges Fr. Baltz faces in his ministry. The people make do with what little they have. There are few people they can rely on for help and guidance. Thankfully, people like Fr. Baltz and other Comboni Missionaries are there to encourage and uplift the people.
Despite challenges, the people Fr. Baltz serves are very faithful. Their feast day celebrations are always full of singing, dancing, and much joy. On Palm Sunday, the people fill the street for a procession before Mass. Fr. Baltz's main role is bringing the sacraments to the people. Since it can be months between his visits to some of the chapels, he sometimes baptizes 30 or 40 people at one time.
Fr. Baltz has spent most of his missionary life working in Uganda. After his ordination on July 16, 1967, he served as vice rector for the Comboni Missionary seminary in Monroe, Michigan (now closed). In 1975, he left for Africa and has faithfully served the people of Uganda ever since.
Every few years Fr. Baltz, who still follows St. Louis Cardinals baseball, returns home to St. Louis, Missouri where he grew up on a farm in Florissant with 12 brothers and sisters. Faithfulness runs in the family as Fr. Baltz is one of 25 cousins who were priests, brothers, or sisters.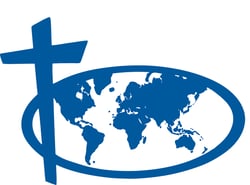 The Comboni Missionaries are a Catholic religious congregation of priests, brothers, sisters and lay missionaries. They were founded by St. Daniel Comboni 1867, who had a deep and passionate love for the people of Africa. His motto was "to save Africa with Africa." The Comboni Missionaries now serve in 42 countries, working with the poorest and most abandoned peoples throughout the world. For more information about Comboni Missionaries, visit www.combonimissionaries.org. To make a contribution, mail to: Comboni Missionaries, 1318 Nagel Road, Cincinnati, OH 45255-3120. You can specify that you want to help Father David Baltz' work.
About the Author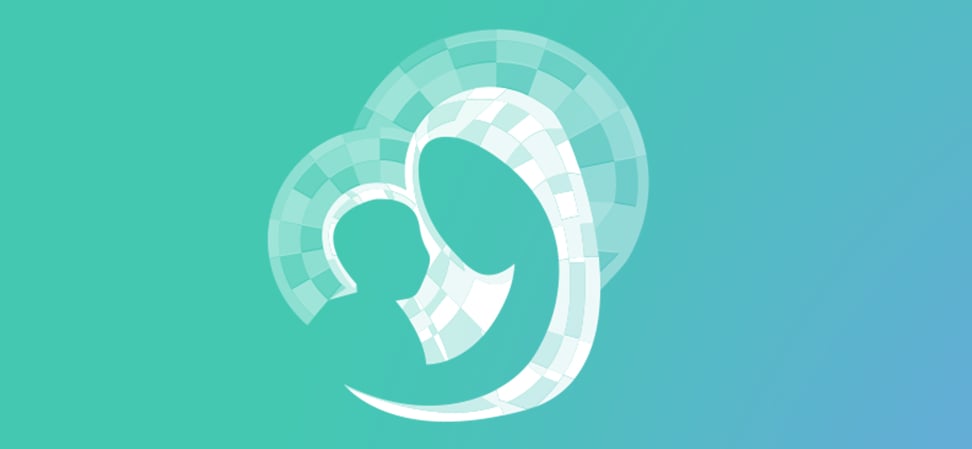 We welcome guest contributors who graciously volunteer their writing for our readers. Please support our guest writers by visiting their sites, purchasing their work, and leaving comments to thank them for sharing their gifts here on CatholicMom.com. To inquire about serving as a guest contributor, contact editor@CatholicMom.com.