Today the Church celebrates St. Jerome, patron of librarians, scholars, students, translators…and grumpy people like me.
I've had a soft spot for St. Jerome ever since I heard on a radio show that he was a pretty crabby guy.
We cranky people have to stick together.
I know that Franciscans are known for being joyful, but I have this tendency to be pessimistic, critical and snarky–and even harder on myself than I am on others.
This morning, for example, I'd lost my temper twice before it was time for my alarm to go off! I tweeted,
Evidently, I'm in good company, as a friend reminded me when she saw that tweet!
In his homily this morning, my pastor recounted the story of the pope (probably Paul VI) who considered removing St. Jerome from the liturgical calendar during the 1960s, using Jerome's bad temper as the reason. During a break, the pope happened to pass by a statue of St. Jerome in the Vatican. This statue depicted Jerome with a rock in his right hand, beating his chest in contrition. When the pope returned to the meeting, he informed everyone that Jerome would remain in the calendar.
St. Jerome is proof that by cooperating with Grace, even grumpy, snarky people can become saints. There's hope for me yet. St. Jerome's story brings me the hope that my pessimism doesn't have to override my joy in the Lord.
St. Jerome was a hard worker, a voracious reader, and a tenacious defender of the Faith. He was very careful to use the best sources of information during his best-known project, the translation of the Bible into Latin (known as the Vulgate). His exacting standards of scholarship inspire me to do my best work when I'm researching.
You can learn about St. Jerome by listening to this short audio biography from Franciscan Media, or read his biography here.
[Tweet "What saint's strengths AND weaknesses inspire your walk of faith? by @franciscanmom"]
What saint's strengths and weaknesses inspire you on your walk of faith?
Copyright 2016 Barb Szyszkiewicz, OFS
About the Author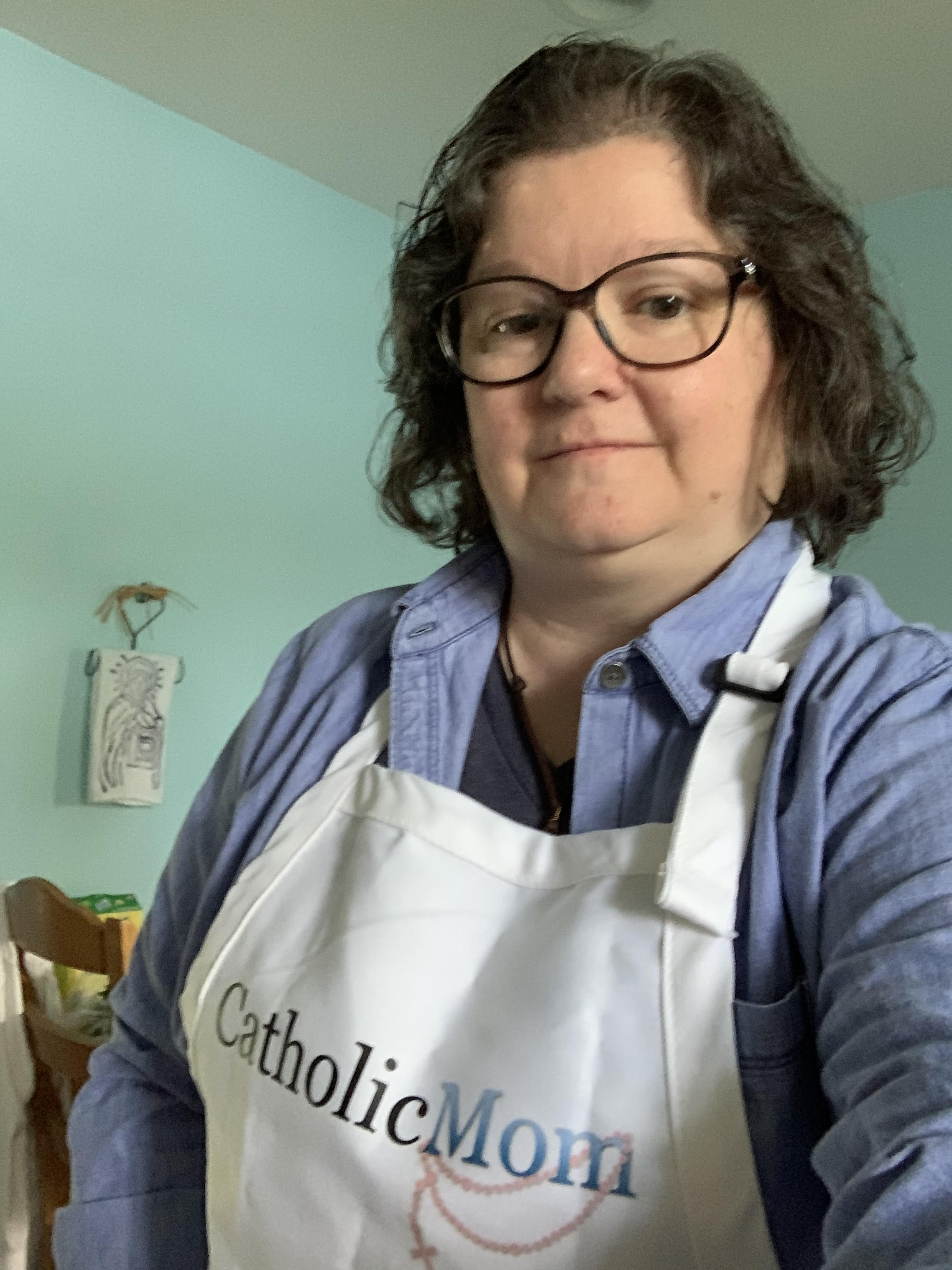 Barb Szyszkiewicz is a wife, mom of 3 young adults, and a Secular Franciscan. She is editor at CatholicMom.com. Barb enjoys writing, cooking, and reading, and is a music minister at her parish and an avid Notre Dame football and basketball fan. Find her blog at FranciscanMom and her family's favorite recipes with nutrition information for diabetics at Cook and Count. Her booklet, The Handy Little Guide to Prayer, is available now from Our Sunday Visitor.