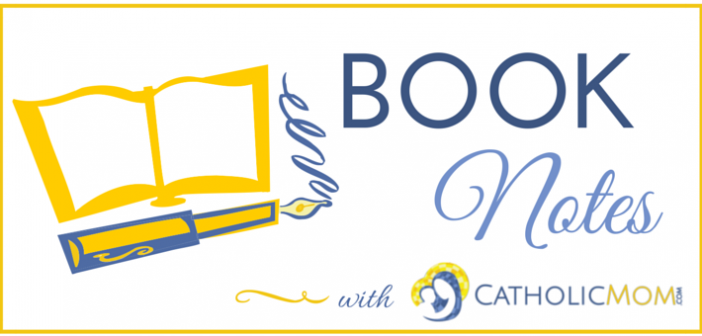 My first year as a teacher was spent in a Catholic high school, teaching freshman Spanish and sophomore theology. Sophomores in high school usually study morality in theology class. In pre-internet 1988, I did my best to source relevant materials for my students, using whatever print materials I could find. I read my diocesan newspaper and the National Catholic Register. I consulted with my department chair (as I have degrees in Spanish and English and no formal theology training, I needed all the help I could get).
I knew nothing of the Theology of the Body talks that then-Pope John Paul II had given during his weekly addresses over a 5-year period.
If I were still standing in front of that high-school classroom today, I would want YOU there with me.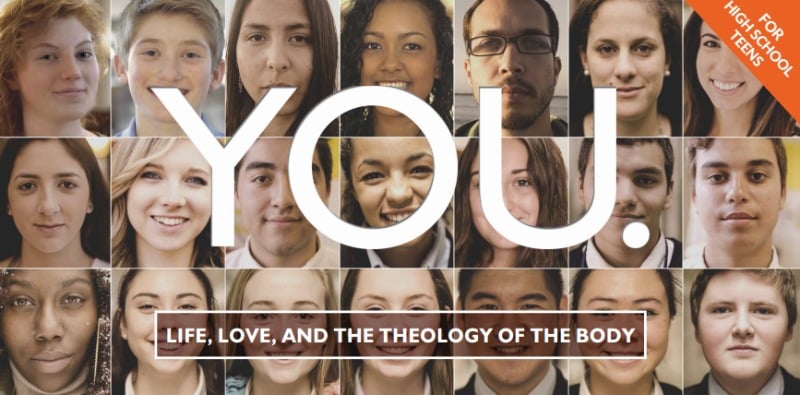 YOU is a new Theology of the Body study program for teens from Ascension Press. This program is everything I would have wanted when I was in the classroom with 25 high-school sophomores and a really inadequate textbook that didn't come with supplemental materials.
YOU has a student workbook (doubling as a textbook), a 5-DVD set with 10 20-minute videos, a hefty leader's guide for the teacher (or youth-group leader) that duplicates the student workbook but contains lots of extras, and even a parent's guide that summarizes each lesson and offers discussion ideas for parents and teens.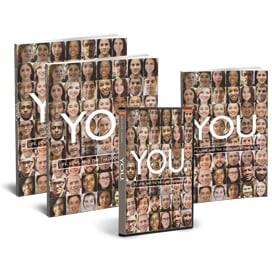 [Tweet "Theology of the Body for youth: YOU from @AscensionPress #TOBtalk by @franciscanmom"]
Authors Brian Butler and Jason and Crystalina Evert covered all the bases, with discussion of challenging topics that face teens today and going beyond simple coverage of marital love and sexual ethics. Each chapter even includes a "Science and the Theology of the Body" page that I found fascinating. Remembering how I was often challenged to "prove it" when discussing sexual morality with my students, I know how important those scientific facts can be.
The discussion questions in each chapter could easily occupy a 40-minute class section or youth group meeting with just two or three questions--but you'll find up to six. At the end of each chapter, a "Taking it to Prayer" section provides prayer and journal prompts. The program provides academically-challenging research assignments that invite students to dig deeper into key concepts.
YOU will help teens (and their parents) become better acquainted with the Theology of the Body. It does not dumb down the material or water down the theology. YOU is a refreshingly authentic and challenging take on a difficult subject.
https://youtu.be/xaEiQEGGXfE
Be sure to check out our Book Notes archive.
Copyright 2016 Barb Szyszkiewicz, OFS
About the Author