My life these past several years has been one pilgrimage after the other. I say this with a smile because I certainly have not set out to go on these pilgrimages. The saints, it seems, find me and jingle some little bauble to get my attention. Ok, maybe not a bauble or a bell -- something more like a billboard.
Yes. A billboard. I often joke that the signs I need must be giant billboards because otherwise in my own distraction I'll miss them. So Jesus, in his mercy, and no doubt sense of humor when it comes to this sincere but absent-minded and distractible pilgrim, used some giant road signs to get my attention recently.
[Tweet "How do Jesus and the #saints seem to use billboards to get attention from @bego?"]
Our move to a new town in Alabama this past summer has delighted me beyond measure, but I've missed the Trappist monastery that was near our old home. I often went there at some point during my week for prayer and silence, which brought me peace -- a kind of reset button for the work demanded of me as a wife and mother, as a college professor, and as a new author with the increasing demands of writing and speaking. I love all that work, but found that the Benedictine rule and the motto Ora et Labora, Pray and Work, reminded me of the balance I needed in my life.
A whirlwind of activity followed the move, and I never quite regained that balance because a series of other very exciting things happened. My husband and I took off for a month-long vacation exploring Scotland. Then, we returned for the marriage of our daughter, which included an extended period of time with family.
As our summer and early fall activities wound down, I found myself in that funk that only a visit to the Blessed Sacrament in Adoration can lift -- and yet, I resisted, finding excuses to clean one more thing, write one more thing, resist the pull one more time. Inevitably, I found myself once more on the road, pushing myself further off balance in the all-work-and-no-prayer funk that I allowed to consume me.
That's when I saw the sign -- a huge announcement that The National Shrine of the Blessed Sacrament was coming up on the next exit. Oh yeah, I thought, I forgot that's around here somewhere.
You'd think I would've pulled off at the next exit, but my ways are hard-headed and sometimes self-defeating. And then I saw the next sign: The Ave Maria Grotto, next exit.
What? I wasn't expecting that, either. It certainly made me pause, if not on the highway, then certainly in my thoughts. I must return tomorrow to see this. And I did, accompanied by my newly-wed daughter.
The grotto is the work of Brother Jospeph Zoettl, one of the Benedictine monks at the St. Bernard Abbey. We visited the grotto, and then strolled over to the Abbey Church, where we prayed silently with the monks in their morning prayer. I felt at home, overwhelmed with gratitude that those signs caught my attention, and more importantly, that I listened to the voice in my heart urging me to go! Go! Go!
From there we went down another exit, to the Shrine of the Blessed Sacrament. This was the pilgrimage I was called to on the highway. This is where the road was leading me. To Adoration. To Jesus.
Just days before I had been contemplating a quote by St. Teresa of Avila, "It is time to walk." It is time to put into action the words I say, perhaps too casually. I've been letting the work overwhelm me and consume my thoughts, instead of living with the balance I'd trusted to work and pray -- pray and work. I've been talking the talk, but it's time to walk the walk. To set out on this path before me in prayer. In faith. In conviction.
Ora et labora.
Copyright 2016 Maria Morera Johnson
About the Author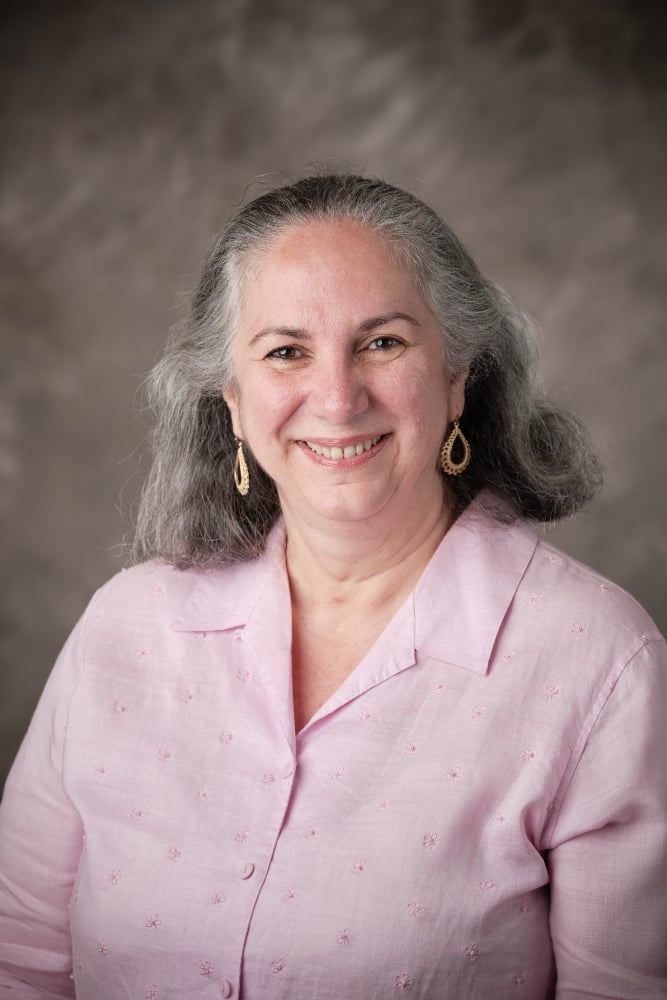 Maria Morera Johnson, author of My Badass Book of Saints, Super Girls and Halo, and Our Lady of Charity: How a Cuban Devotion to Mary Helped Me Grow in Faith and Love writes about all the things that she loves. A cradle Catholic, she struggles with living in the world but not being of it, and blogs about those successes and failures, too.