While brainstorming with my sister for a topic to write about, she asked me, "What are you excited about right now?"
My quick response was, "That it is finally starting to feeling like fall."
It's true. I love fall. I love all things yellow, red and and orange this time of year. I love the smell of pumpkin bread baking in my oven and heart-warming fall décor.
A true fall climate is just now somewhat hitting Oklahoma. The small-talk topic around here has been the weather and how everyone is ready for the season to start feeling the way it should feel…crisp, cool/cold-ish and cozy. 87 degrees on Halloween ain't fall, y'all.
When it comes to the spiritual season that I am in at the moment, it hit me.
Spiritually, right now I am this year's Oklahoma fall.
I should be close and cuddly with God, feeling His warmth and comfort…but I just don't feel like letting that season happen.
I find myself preferring a leisurely lunch while watching my favorite show during my kid's nap time instead of spending that time with my Main Man. And then, when I try to force myself into opening my Bible, I start procrastinating my scripture time with laundry... laundry! What is wrong with me?!
I just don't feel like it.
I know like our natural world, our spiritual lives go through seasons. I really want to be in a season where Jesus and I are BFF's again, but I need a little push.
Okay, I need a big push.
But, where do I find that push? Well, I have a little list of tricks to bring me back. Here are some push-worthy ideas…
[Tweet "Need a push? 6 ways to get motivated in your #spiritual life."]
My List of Stuff to Make You Feel Like It When You Don't Feel Like It
Have an honest talk with God about your relationship with Him and where it's at and where you want it to be.
Use our Catholic prayer warriors. Ask Our Holy Mother to bring you closer to her son. Pick a favorite saint to help you along as well.
Talk to someone you consider "spiritually wise" about your current place and desires. It might be a spiritual director, accountability partner or simply a fellow mom in your bible study.
Join a Bible study or Mom's Group at your parish if you haven't already. If you can't feed your faith right now, lean on people that will.
Just do it, Nike swoosh. You know it's true; the hardest part of starting something is starting.
Trust the Holy Spirit will bring you the spiritual growth you desire.
Now that I've shared mine, share yours! What's on your list of stuff? How do you bring yourself back to the spiritual life you hunger for?
Copyright 2016 Stephanie Stovall
About the Author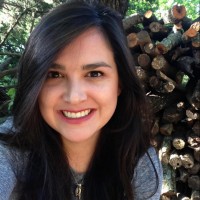 Stephanie Stovall loves Oklahoma State University and hanging out with her husband. She keeps Holy Mary busy praying for patience with her five little boys. Stephanie loves God, Catholicism and evangelizing with all her heart! You can find more of her messy thoughts over on TheBlessedFruit.com