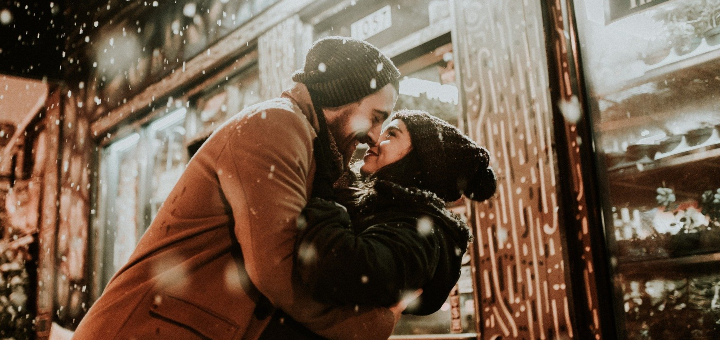 Image credit: Pixabay.com (2017), CC0/PD[/caption] One Friday night my husband and I fed the kids, put them in their cozy pjs and wished the babysitter good luck as we rushed out of the house in blissful freedom. We had been eagerly awaiting this date night. Instead of going to a restaurant and overpaying for our meal, we were getting together with four other couples and our priest. To make things extra exciting, Fr. John Peter would be cooking for us that night. As we walked into the rectory, we saw the table Fr. John had set for us and it tugged at our heart strings. The plates and silverware were formally placed along with the cloth napkins. Over on the kitchen counter was the fruit Father had pick and washed for us along with the bourbon Gouda he had placed beautifully on a cutting board. My eyes felt the burn and my love for the priesthood grew and stung at the same time. It was like those moments that you see your children so happy it gives you an unexplainable sting. Fr. John looked so joyful in creating this meal for us and having us in his home. Before dinner, we grabbed our Bibles and rosaries, moved to the living room and began our time together. It was an incredibly sweet, heartwarming night of sharing our hearts, our love and desire for God along with some accountability and faith formation.
Copyright 2019 Stephanie Stovall. All rights reserved.[/caption]
The Domestic Church Lay Movement
The consensus seems to be that anything out of Poland has been anointed. When you have great saints like JP2, St. Faustina and St. Maximilian Kolbe praying with deep love for a country, fruitful stuff is bound to happen. The Domestic Church Lay Movement is no doubt one of those Polish fruits. They have come up with a genius, Holy Spirit given concept of how to run a successful small group. The movement has been around for 46 years and in Poland there are over 18,000 families involved. It was brought to the U.S. in 2011 and there are now over 450 couples.
Domestic Church is a Catholic lay movement for Sacramentally married couples who want to grow in holiness together with their spouses and their family. It began in Poland with the help of St. John Paul II and is now available in English in a number of dioceses across the U.S.
Here are the basics:
A couple first goes on a DC Evangelization Retreat
After the no-strings-attached retreat the couple decides whether or not they are being called to join DC
The couple is then placed in a group with 4-7 other couples as well as a priest that is dedicated to that one group
The couples and priest meet once a month to grow spiritually together
Couples that are in Domestic Church are committed to practicing individual, as well as couple and family prayer and Scripture reading
You might think, well, those are practices all Catholics are called to do. Very true, but how many couples are actually committed to fully living out their baptismal promises? How many of us have an accountability group set up to make sure that we are actually living out our faith, fully? Not many. Just look at the lives of the saints, most were not on their own. God raises clusters of Saints because of the innate fact - we need each other. We were all put on this earth together to help each other reach Heaven. Couples in DC do just that for each other, they are committed to helping the others on their journey Home.
Our Experience
My husband and I have been a part of the Parents Group at our church for some years now. We have made great friends and created a community that feels more like a family than just friends from church. While the kids are in religious education on Sunday mornings, the Parents Group gets together for our own formation. This time and these people enriched our faith life immensely and we began to feel a growing call to go deeper into the heart of God. Around this time our parish priest asked me to find out more about a new lay movement that was spreading throughout our diocese. I called up Alex Schimpf, Director of the Office of Marriage and Family Life Ministry for the Archdiocese of OKC and one half of the couple that brought DC to Oklahoma. As he was explaining the movement, I knew I wanted my husband and I to be a part of it, along with couples in our Parents Group. You see, for a few years we had been trying to figure out how to take our Parents Group (one of the most fruitful groups a parish can have, by the way) to the next level with "small groups" so that couples could have more time connecting as well as a safer place to share and grow openly. Our Protestant brothers and sisters had figured out that this was a great way to grow in faith as adults, so I had done a lot of research within several denominations. Sadly, I never found a solid formula for a small group. They all seemed to fall short of the end goal. Until Domestic Church. Even though the movement does stand alone, it sounded like the perfect next step for Catholic-couple-groups that have a desire to go deeper. And that was us. We went on the retreat and could feel the Spirit showing us how this was going to change our life. Our Domestic Church family is one of the greatest gifts God has given us as a couple. We have friends that are encouraging us to reach for sainthood and praying for us along the way. Another beautiful aspect to DC is the impact it has on the priests that have joined.
The Domestic Church movement has been a refreshing source of encouragement for my own vocation as a priest. Journeying with families committed to growing in holiness is a great reminder for me that God is continually raising up saints. No matter how dark things can seem on occasion, there are Catholic families committed to Jesus Christ and to sanctifying his Church. Through regular prayer, sacrifice, and thoughtful community life Domestic Church families seek to place our Lord at the center of their lives. This for me is a great sign of hope and impels me to strive for greater holiness in my vocation. (Fr. Alex Kroll, Domestic Church priest)
Not only is the movement feeding us lay folk, it gifts us the opportunity to walk closely with a priest, something that is so rare and special these days. So, moral of the story? If you want to be a saint, join Domestic Church. Because it could possibly be as simple as that.
---
Copyright 2019 Stephanie Stovall
About the Author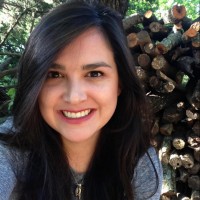 Stephanie Stovall loves Oklahoma State University and hanging out with her husband. She keeps Holy Mary busy praying for patience with her five little boys. Stephanie loves God, Catholicism and evangelizing with all her heart! You can find more of her messy thoughts over on TheBlessedFruit.com