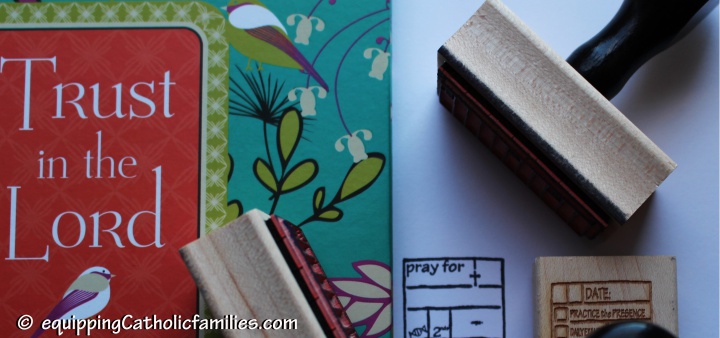 Introducing...Prayer Impressions Journal Stamps! They easily transform any dollar-store notebook or calendar into a customized Prayer Journal!
Prayer ImpressionsTM are quality Wooden-handled Rubber Stamps formatted to offer checklists and note-taking templates to transform prayer journals, calendars and Bible Journaling to reflect prayer, spiritual growth and healthy living. Transform the simplest of notebooks into a customized prayer journal or highlight insights or questions recorded in the margins of your Bible or favorite spiritual reading.
[Tweet "Create custom prayer journals, #planners with handy stamps from @MonicaArmaDei"]
They can be used to track your spiritual habits and goals, add new features to Bible Journaling, save some time formatting your Bullet Journal or change the way you engage in Holy Mass!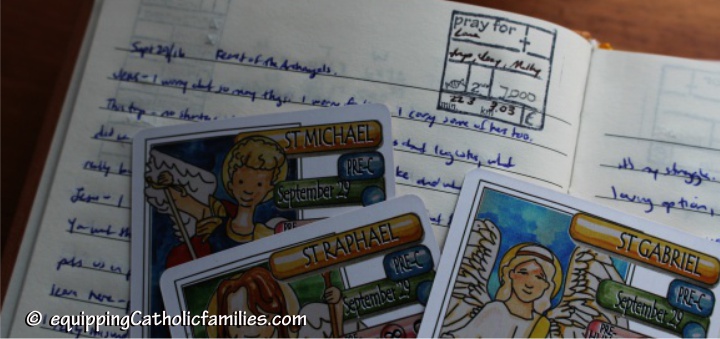 There are Daily Check-In stamps tracking your habits for health, the Daily Examen stamp tracking your daily Spiritual activities and devotions, the Prayer Intentions stamp to keep track of all those prayer requests and the ever popular Gratitude stamp to make your own Gratitude Journal.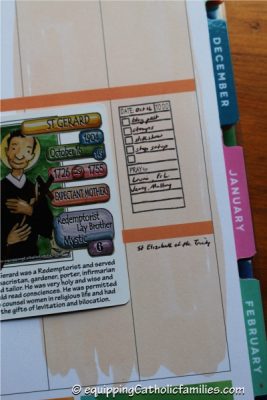 There is the To Do stamp for the journal or daytimer, the Quote stamp to record Scripture or spiritual reading gems and note-taking stamps like the Memorize this! stamp.
Most of the stamps have a place to record prayer intentions for the most pressing concerns of the day.
There is even a line of stamps for your Mass Missal! Record a quick summary of the homily with the Homily Notes stamp or incent good behavior (and attention!) at Church with the Church Check stamp and the Mass Menu stamp.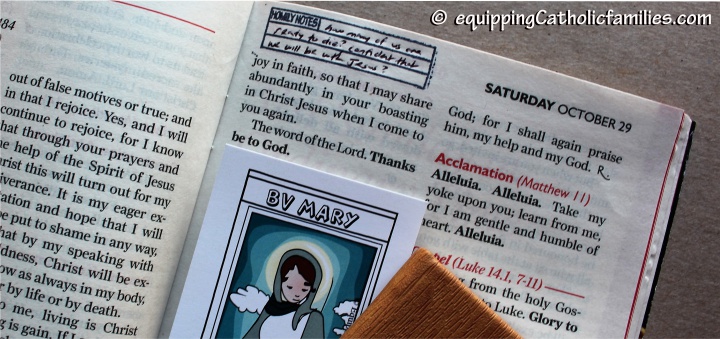 There are 20 different Prayer Impression Journal Stamps available so far...and LOTS of ways to use them!
They've already transformed my prayer journal and my daytimer and I think I'll be making a number of customized prayer journals for family and friends for Christmas, using these stamps!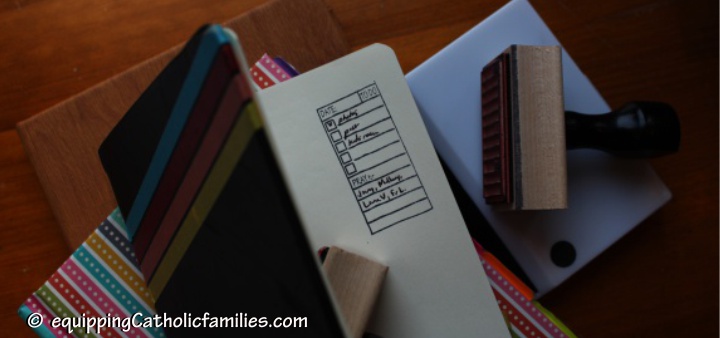 Check out the Prayer Impressions Journal Stamp Shoppe.
Use the Code CatholicMom15 to get a 15% discount off the purchase of 2 or more Journal Stamps ...until November 25th, 2016.

Copyright 2016 Monica McConkey.
Images copyright 2016 Monica McConkey, www.EquippingCatholicFamilies.com. All rights reserved.
About the Author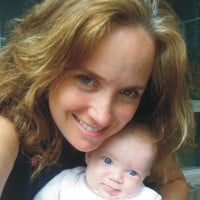 Monica, mom of 5, blogs about Catholic crafts and family traditions at EquippingCatholicfamilies.com. She is an author and creator of Super Saints quizzing cards and over 45 Saint, Sacrament, Catechism and Prayer-packed Craft Kits to help teach the Catholic Faith. The Catholic teaching tools and gifts are available through Arma Dei, the Catholic family publishing company founded with her husband Bill.