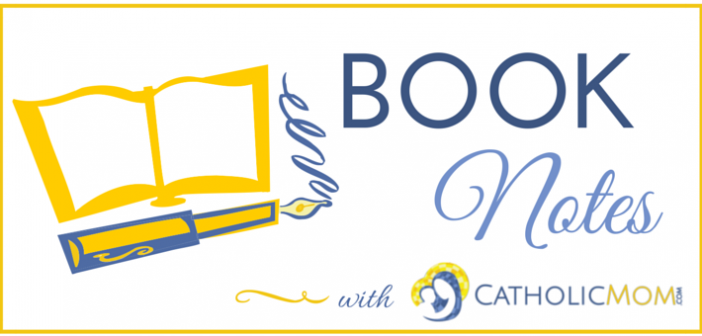 Would you like to spend time in God's Holy Word, each day of Advent this year. Take little steps each day to visit the side of the manger. To prayerfully consider each moment in the Nativity story and what that brings to your heart each day is a real and deep Advent journey.
When I compiled this book, my intention was to give the reader a deep and personal journey to Christ throughout all of Advent. How many of us, year after year, only hope to travel each day prayerfully? As a mother of three children, I know how difficult it can be to set aside time each day to spend with the family. And I mean ALL of the family. Most often, some family members are available, while others are not.
Have we arrived to Mass on Christmas Eve in wonder at the birth of Christ but without any preparation for our hearts?
[Tweet "Do we arrive at #Christmas wondering at Christ's birth but without preparation in our hearts?"]
As a Catholic, I know the story and I love all of it. I also know that when Advent is taken in small steps each day, prayerfully, thoughtfully and lovingly considered, our hearts become grateful for the time we spend with Jesus. Our minds become set on the things of Christ throughout the entire month of December. Our joys are deeper and our love is greater.
As a mother that has given birth to three children, I know that I did not become a mother the day my child was born. I become a mother in the journey to the day my child was born. The same is true with adoption. God's plans are laid out, but the adoptive parents must travel that journey, through prayer, paperwork, worry, love, more love, more worry and then to joy. It is in the journey that they become parents before their child is laid in their loving arms. It is what the journey does to us - how it changes us, who it makes us.
Advent is a journey to Christ. It is difficult to explain that to our children. But the beauty is that we can simply take their hand and guide them on the journey. Day by day, throughout Advent, mark each day with something special so that when Christ is born, we have journeyed, we have changed and we have become more of the person God has created us to become.
Beautiful nativity art depicting scenes of amazing love are placed alongside each prayer and Bible verse for the day.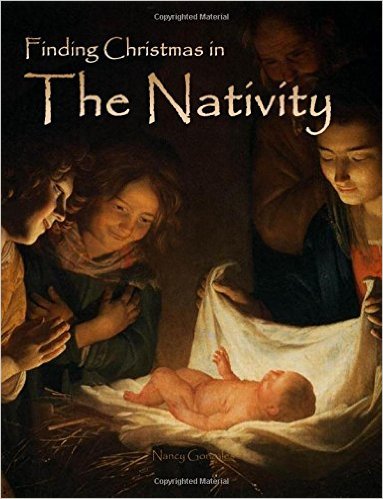 Beautifully illustrated by the masters of old, children of all ages and the entire family are guided along the glorious path of Christmas by peering into the stable, approaching the manger and beholding Christ at his birth. Look there, in the barn, beyond the wooden beams, there, lying in the hay inside the manger. Look! Finding Christmas in the Nativity will warm your heart and call you out of the world to the crib side of a newly born babe. The wonder, vibrant and glorious act of our Savior being born in a stable among livestock, to fulfill a promise told, stills the heart and beckons us to follow. Through Matthew, Luke and John, we journey through the season each day with a simple reading and reflection on the retelling of the Christmas story. Foretelling passages from Micah and Isaiah are woven through the story, making this a journey of discovery of how a promise is fulfilled through the passage of time. Travel this year, day by day, through an Advent Season looking at Jesus, the babe, lying in the manger. Nestled and swaddled in warm clothes, lying in soft, dry grass is the greatest gift ever given to all mankind. This baby, the Light of the World, fills our hearts with joy and gladness. The Advent Companion Journal to Finding Christmas in the Nativity is available for children's reflection in writing. It is a beautiful book, laid out day by day, with area to write about the discoveries in Finding Christmas in the Nativity.
Buy this book through our Amazon link and support CatholicMom.com with your purchase!
Be sure to check out our Book Notes archive.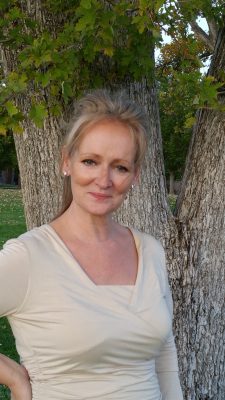 Copyright 2016 Nancy Fister
About the author: Sharing her joy in preserving memories, in 2013, Nancy Fister launched her line of books that inspire writing, remembering, creating and reflecting. Her children's books are written to bring joy, cheer and memories that will last a lifetime.
About the Author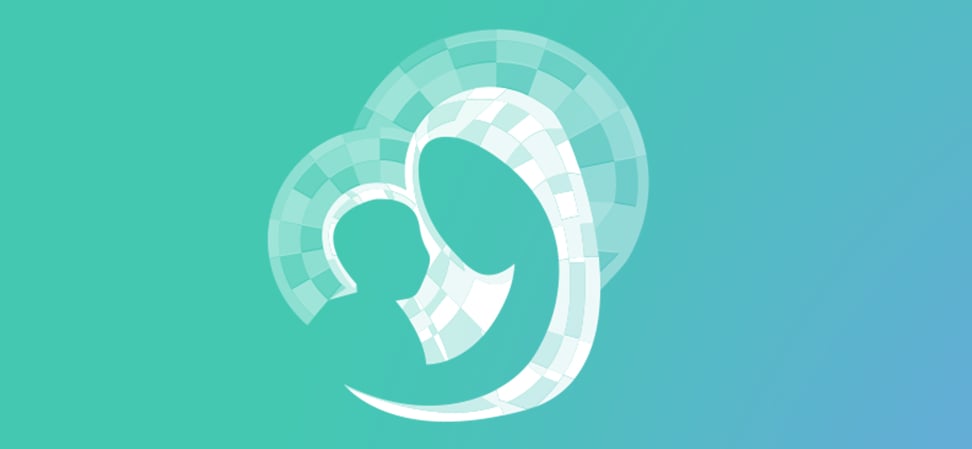 We welcome guest contributors who graciously volunteer their writing for our readers. Please support our guest writers by visiting their sites, purchasing their work, and leaving comments to thank them for sharing their gifts here on CatholicMom.com. To inquire about serving as a guest contributor, contact editor@CatholicMom.com.