Advent Resources
View all Advent resources (including a personal 10-minute digital Advent retreat!) from Catholic Relief services, and engage more deeply and globally in this holy season, as individuals, as families, and as parishes.
Advent is a season of prayer. Yes, it is certainly a season of work. Those valleys aren't going to fill themselves. Neither are those mountains in any hurry to make themselves low. But it seems, as much as we are making way for God to come into the world, we are, too, making way for God to come into our hearts. To put aside all worldly matters cluttering in on us, find some focus, and making a deeply personal space to welcome that child in.
Catholic Relief Services has been hard at it, doing the work of God in the world, serving the poor in over 100 countries for the last 75 years. But like with Mary and her blessed Magnificat, our work all begins with prayer. Please join us over the course of the Advent season in praying the prayers, sharing them among your families, your faith communities, and your online communities. Let's together make room for the coming of God among us.
[Tweet "Together, let's make room for the coming of God among us. #Advent resources by @CatholicRelief"]
And so we pray ...
---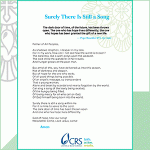 A prayer of finding in Advent a season of hope in the midst of darkness. Download as a PDF.
An Advent prayer from @CatholicRelief, of a season of hope in the midst of darkness https://t.co/AiDlFRzcwg pic.twitter.com/OxCjVLX8nt

— St. Mary Church (@stmarygr_mi) December 1, 2016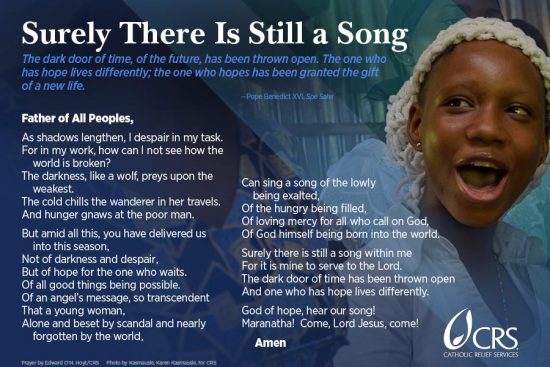 ---
No, we are, none of us, Mary. But still we sense the seed of of something wonderful yearning to be born within us. May our love give it life. Download prayer as a PDF.
This week's #Advent #prayeroftheweek! Find more here: https://t.co/sFDqQwuCOg. pic.twitter.com/99oLJwMEYe

— Catholic Relief (@CatholicRelief) November 27, 2016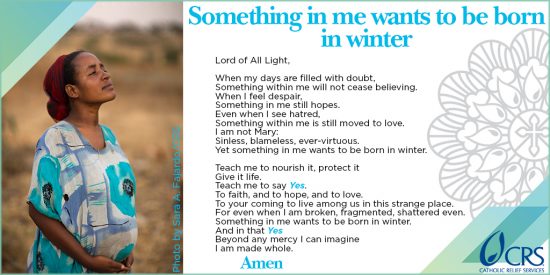 ---
An Advent prayer that as winter days lengthen, we will find hope in the light that Christ brings, that we will be have the grace to testify to His light. Download prayer as a PDF.
On this first Monday of #Advent, we join in #prayer... (Find more from @CatholicRelief here: https://t.co/Z4oE4dwgG2 ) pic.twitter.com/Tdo4wQyCAC

— CRS Rice Bowl (@CRSRiceBowl) November 28, 2016
---
A prayer that we will have the grace to know the Lord in His coming, and recognize him in the most vulnerable of his people. Download as a PDF.
"When Every Night Is Winter," a #Christmas prayer from @CatholicRelief https://t.co/EgSjvXXiOZ pic.twitter.com/e2eldKM2XC

— Edward Hoyt (@EdgyDC) December 22, 2015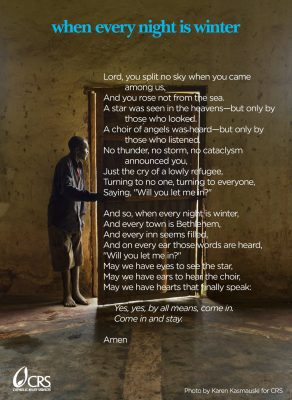 ---
A prayer of testimony, that as Jesus showed, and we can show every day, God's light can and does shine in this world, even in the darkest times in the darkest places. Download as a PDF.
"There Is a Light in This World," an #Advent #prayer from @CatholicRelief pic.twitter.com/G1r7PafYO7

— Edward Hoyt (@EdgyDC) December 2, 2016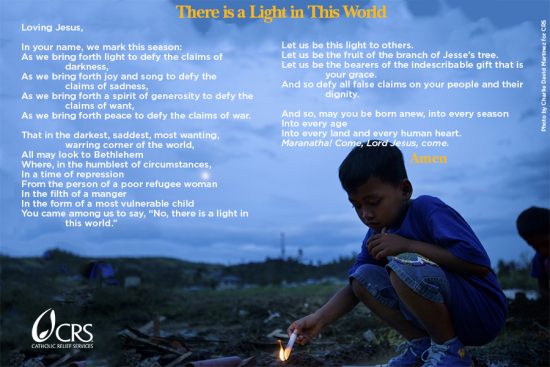 ---
See all Advent prayers and prayer activities from Catholic Relief Services.
Read more articles in our 2016 Advent Guide.
Copyright 2016 Edward Hoyt

About the author: Edward Hoyt is a web producer for Catholic Relief Services, operating out of their headquarters in Baltimore. He works on the CRS Resource Center, edits online content, and contributes articles and prayers. He is a frequent contributor to CatholicMom.
About the Author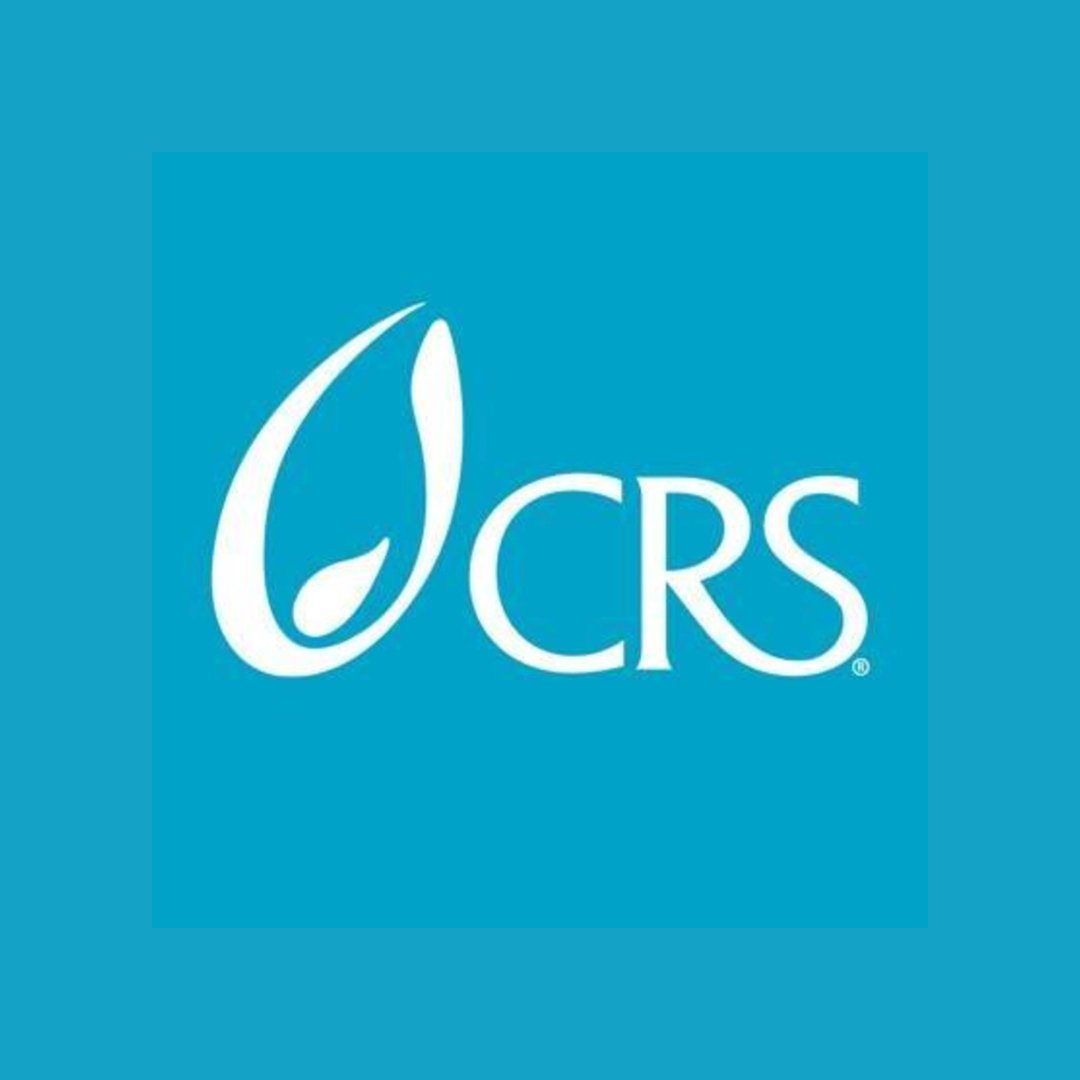 Catholic Relief Services is the official international humanitarian agency of the Catholic community in the United States. We are the official overseas relief and development agency of the U.S. Conference of Catholic Bishops and a member of Caritas International and the National Catholic Development Conference. Find us on Facebook, Twitter, YouTube, Google Plus and Pinterest.