As I sat in front of my computer on Cyber Monday, browsing the websites of various retailers, irritability peeked its ugly head. Site after site, I wasn't finding what I was looking for at all. I was running out of ideas, and panic filled my heart.
I closed the browser and walked away with a big, heavy sigh. It wasn't even December 1, and I was already feeling behind on all of my Christmas preparations. But why? Looking at the calendar, I had plenty of time for shopping, wrapping, and decorating. Why did I feel so frantic and rushed?
Over the next few days, I contemplated my dreadful feelings surrounding the Christmas preparations that "should be" filled with excitement and anticipation.
Advent is a season of waiting, watching, and wondering. It is the season of hope and light, as we prepare for the greatest gift of all: Jesus.
So, what was with my anxiety and panic?
[Tweet "Is #Advent a slow pilgrimage to Bethehem or express train to Santaland? By @sarahcdamm"]
I like this festive time of year; I just don't like to rush it. For me, Advent is a slow pilgrimage to Bethlehem, but the world speeds around me on an express train to Santaland. No wonder I felt like the wind was knocked out of me!
As I reflected more, I realized that I was separating my Advent desires for prayer, quiet, stillness, and rest from my Advent activities of shopping, decorating, and baking. Perhaps the Lord doesn't want so much separation and fragmentation in Advent. Perhaps He invites me to have an integrated Advent that is prayerful, restful, delightful, and active. And by embracing it all—not just the prayer or not just the busy—a fluid Advent rhythm develops that moves from prayer and rest to checking things off my to-do list and back again, each positivity affecting the other, breathing life into my soul, my prayer, and yes, even my work.
The extra to-dos don't have to rob us of the gratitude, hope, and joy that this time of year invites us to share. Through God's grace, He invites us to be present to each task on our to-do list, because when we are present, He meets us there—in the shopping, in the baking, in the wrapping—just as He meets us during the quiet, seeking hours of prayer. After all, those loved ones we are shopping for are His gift to us. Those cookies we are baking symbolize the sweetness and goodness of the Lord. The decorations that adorn our hearth and home welcome the King on Christmas Day.
Of course, this can be easier said than done. The panic will still want to creep in. With all this focus on preparing our entire lives—prayer, rest, and work—for Christ's coming, Satan will not leave us alone. Thankfully, there is someone who can help, someone who can pray, someone who can guide. And that someone is Mary.
As a woman, wife, and mom, Mary remained present to her tasks without getting overwhelmed. She wondered and pondered, yes, but she trusted deeply in God's provision. Her main focus was always Heaven-bound, and therefore, her tasks were done in the light of her yes to God.
When we follow Mary's lead, aligning our total selves to the will of God, we can keep the anxiety at bay and move fluidly from prayer to rest to work and back again, trusting that we are always in the presence of God.
St. Mother Teresa often prayed, "Mary, lend me your heart." She found this to be a secret to living out her vocation—which must have consisted of a very long to-do list without a lot of modern conveniences—because in Mary's heart is found the deep-seated dwelling place of the Holy Spirit.
In her work, Mother Teresa did not fret either. Rather, she radiated joy and always had a smile to share. "She marveled at the good things God did in her life and in the lives of others, and she pondered the countless loving details arranged by Our Lady" (33 Days to Morning Glory, p. 77). She followed the example of Our Blessed Mother who also pondered in her heart the many ways God worked out the details of her life (Luke 2:19).
Today, as we celebrate the Solemnity of the Immaculate Conception, and for the remainder of Advent, let's turn to Mary, and ask her to lend us her heart, so that we can be more present to God's plan for our hearts, our families, and our homes during this holiday season.
Make a cup of tea, and invite Mary into conversation about anything that is causing you stress this Advent. Take a few moments to ponder her motherly response to you.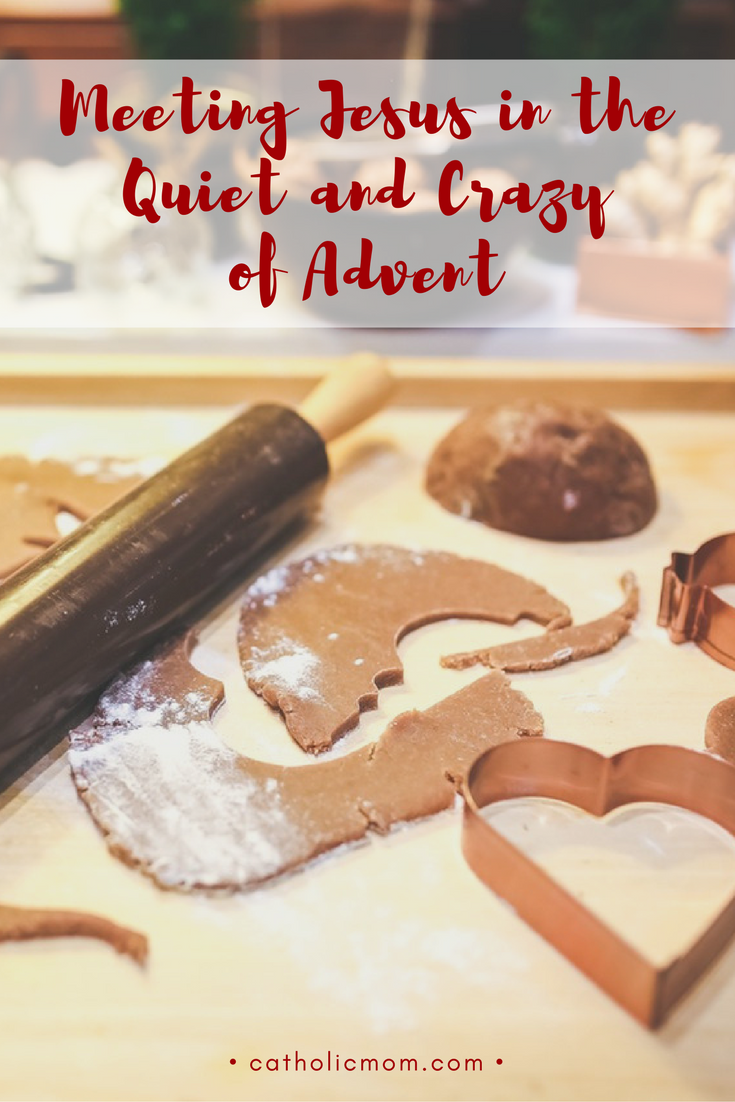 Read more articles in our 2016 Advent Guide.
Copyright 2016 Sarah Damm
About the Author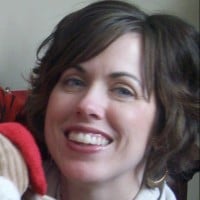 Sarah Damm is a Catholic wife and mother of six children, living in Minnesota. She spends her days running errands, helping with homework, and keeping up with laundry and the family schedule. Sarah loves her faith, coffee, and good books. You can find out more about her at SarahDamm.com.