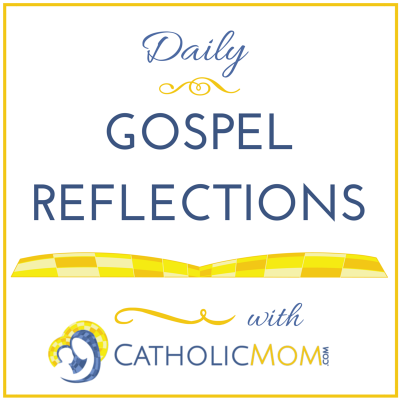 Today's Gospel: Matthew 11, 16-19
Our entire life we're told not to compare ourselves to other people – particularly groups of other people – but we proceed to do so anyway, consciously and unconsciously, every day.
We do so with friends when out having fun, making the most popular trends of the time our very own in order to win admiration.
We do so with family at home. It may take form as copying our brother or sister when it comes to what to say or how to act. It may include parents evaluating their younger child's academic success by the past performance of an older sibling or, perhaps, himself or herself at that same age.
Today's Gospel passage from Matthew reminds all generations to take to heart a truth found at the center of our faith. Comparisons don't just cut horizontally, asking "what" across ages illustrated by a line on a page. They also must reach vertically, up to a timeless relationship with the "who" made flesh and who thankfully makes our stretch shorter by dwelling among us in the Eucharist.
More generations appear less willing to accept that latter reality lately. We hold in our hands technologies that connect us instantly with music, headline news, and apps to aid in accomplishing just about anything. Our devices testify to the collective wisdom of our times – we call them smartphones for a reason! But they also open portals that play to our deep troubles – hours spent alone sitting and staring blankly at screens as we befriend such sinful activities as adultery, pornography and gambling.
Ponder:
When the Son of Man comes, what will we say as a generation? We will ask not just "what" but "who" when it comes to our relationship with God the Father?
Pray:
Almighty and ever-living God, raise the senses and works of our generation to better seek, know, love and serve you in wisdom.
Copyright 2016 Jason Godin
Jason Godin is managing editor of Fathers for Good, an initiative of the Knights of Columbus that provides features and resources that advise, answer, inspire and strengthen men as husbands and fathers.
About the Author