Today's Gospel: Luke 7, 24-30
Jesus' sense of humor shines through today's Gospel reading. Can't you see Jesus smiling as he asks, tongue in cheek, "What did you go out to see in the desert - a reed swayed by the wind? What, really, did you go out to see – someone dressed in luxury?" The people in the crowd probably chuckled; after all, camel-hair shirts aren't luxurious, not even back then! His question was a tease, yet thought-provoking. Perhaps someone whispered, "I went to see a prophet." Jesus heard him. "He is that, I assure you, and something more," Jesus confirmed and then expanded. Jesus declared John the greatest of the prophets because he directly prepared the people for the Messiah's coming. He saw and bore witness to Jesus, the Lamb of God who takes away the sins of the world. While still in his mother's womb, he received the blessing of the New Covenant – the release from sin.
Yet Jesus declared that we are greater than John the Baptist. Why? Because we are children of the New Covenant. We are receivers of our Savior's graces, not the preparer. We have been cleansed, not in the murky waters of the Jordan, but by the saving waters of Baptism. We are not prophets announcing the coming of the Messiah, but Christians proclaiming that He has come!
Ponder:
How can I share the joy of being a Christian today?
Pray:
Thank you, Jesus, that I, the least born into the kingdom of God, have been so blessed. May I always live in the joy of being a child of the Father and a follower of You, Lord. Amen.
Copyright 2016 Kelly Guest
A former Dominican sister of St. Cecilia in Nashville, Kelly discerned after temporary vows that God had something else in mind for her. Now a wife and a home school (until high school) mother of 10, she has also been called to be a Director of Education for Villa Louise, a program for pregnant teens; a Director of Religious Education; and is now a coordinator of Youth Ministries. The blessings she has been given and the lessons she has learned from God she enjoys sharing at CatholicMom.com.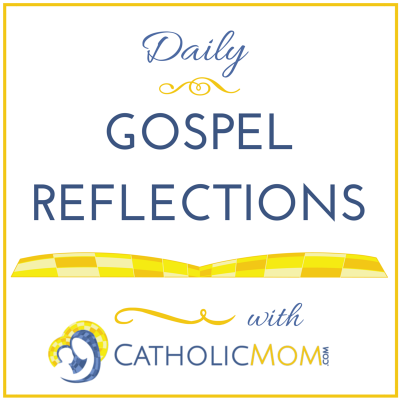 About the Author