Today's Gospel: Matthew 1, 1-17
"Abraham became the father of Isaac, Isaac the father of Jacob, Jacob the father of Judah and his brothers."
There is a rhythm to this reading. A cadence, a beat, opens up the book of Matthew, the first gospel in the New Testament. And the familiar chorus comes from these words - "became the father of..."
Fatherhood! The importance of this gift cannot be understated! All earthly fatherhood is a reflection of the Heavenly Father, the Creator and the giver of all gifts. Fathers want to give good things to their children. Fathers protect and defend their offspring. Fathers secure their children's good futures. Good fathers are willing to sacrifice everything for their good. This genealogy sings of this gift of fatherhood, and its rhythm carries us to the glorious finale- the birth of Jesus. God the Father so loved the world, that He prepared it for generations for the gift of His Son, who would save us from our sin- that sin in the beginning that rejected the fatherhood of God. Deception in the Garden led to a lack of trust in the loving Father, and all sins subsequently are based on that mistrust. May we recognize in new ways today, the gift of the Father's love for us, and pray for all earthly fathers to reflect it in their own families.
Ponder:
What is your experience of the Fatherhood of God?
Pray:
Heavenly Father, I trust you! I believe you are my loving Father and you want to give good things to me, especially through the gift of your Son and His saving grace.
Copyright 2016 Cindy Costello
Catholic wife and mom, Cindy Costello, works as Coordinator of Marriage Ministry for the Diocese of Paterson, NJ. Using her instructor's certification from the Theology of the Body Institute in Downingtown, PA, she enjoys speaking and writing wherever the Holy Spirit leads her. Married 30 years with 3 grown and 2 teenaged children, she integrates her prayer life into her life's experiences in evangelizing the joy of the Catholic Faith.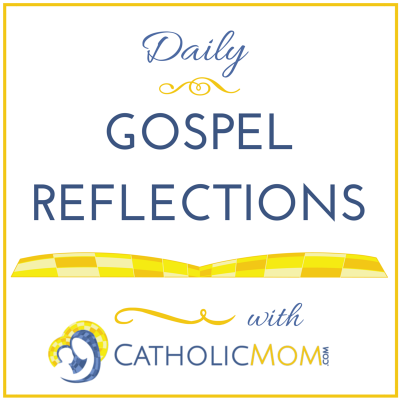 About the Author