Today's Gospel: Matthew 1, 18-24
Who doesn't love a good birth story? Moms and dads love to delve into the details of how their little ones were born. Their stories are dramatic and joyful at the same time. There even used to be a show on The Learning Channel dedicated solely to documenting couples' birth stories, from the time they found out they were pregnant up to and through the day the baby was born. To them, the story is just so good that it has to be shared.
Now that we've reached the Fourth Sunday of Advent, the readings of the Mass begin to tell the story of the birth of Jesus. Unlike most birth stories, which are told mainly by the mother, in today's reading from Matthew's Gospel we hear Joseph's perspective on this life-changing event.
Joseph was probably shocked when he found out Mary was pregnant. We are not told how he found out; most likely Mary was the one who told him. How might she have explained the news? Whatever she said, Joseph wasn't convinced. He was probably profoundly confused, as he knew of Mary's holiness and purity, and he knew that he would never do anything to go against it. Anything she might have said to reassure him that everything would be OK probably went in one ear and out the other, so perplexing was this information. In his fear and uncertainty, it seemed the right thing to do would be to quietly leave.
It finally took an angel to calm him down. Joseph listened to the angel and did what was told of him: do not be afraid (for there is much fear in learning you are to become a father!), and take Mary as your wife. He trusted in the Lord and obeyed what was asked of him.
Ponder:
Like the couples who can't help but tell their birth stories, how can we share the joy of Jesus's birth in the way we live today?
Pray:
Lord, help us deal with uncertainty and anxiety regarding news we receive in our lives by following Joseph's example of trust and obedience in you.
Copyright 2016 Tina Dennelly
Tina Dennelly is a freelance writer and copyeditor who lives with her husband and four children in Oakdale, NY.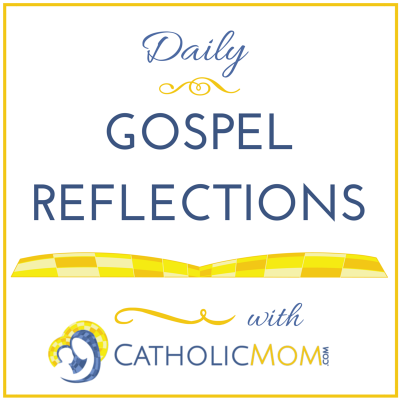 About the Author