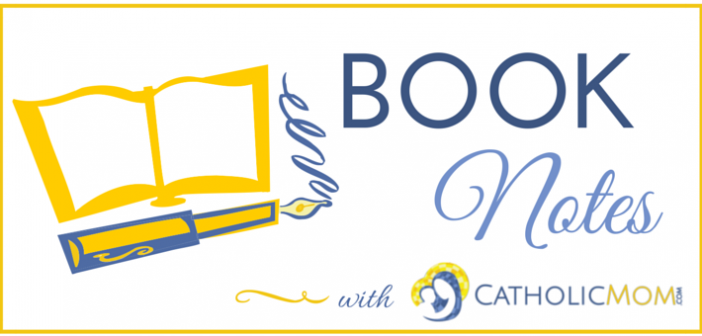 The subtitle of True Radiance: Finding Grace in the Second Half of Life, reflects Lisa Mladinich's way of relating her experience and encouragement to women. Readers find grace here in her wisdom and insight.
Lisa covers all aspects of menopause and asks searching questions about inner and outer beauty. She sees a true friendship as "a glimpse of Heaven" and promotes the Communion of Saints as our companions.
[tweet "Resolve to read 'True Radiance' by @lisamladinich; embrace your inner beauty. Review by @NancyHCWard"]
She delves into our calling as women to a specific vocation as wives or consecrated virgins and how our vocations mature or change, perhaps to single parents or widows. We can guard against and adjust to the impact of health, setbacks and temptations that thwart the fulfillment of our life's work. When all our efforts fail, no matter! We can respond to God's loving ways of communicating his will to us. We can honor our vows of love in our hearts through diligent prayer and perseverance.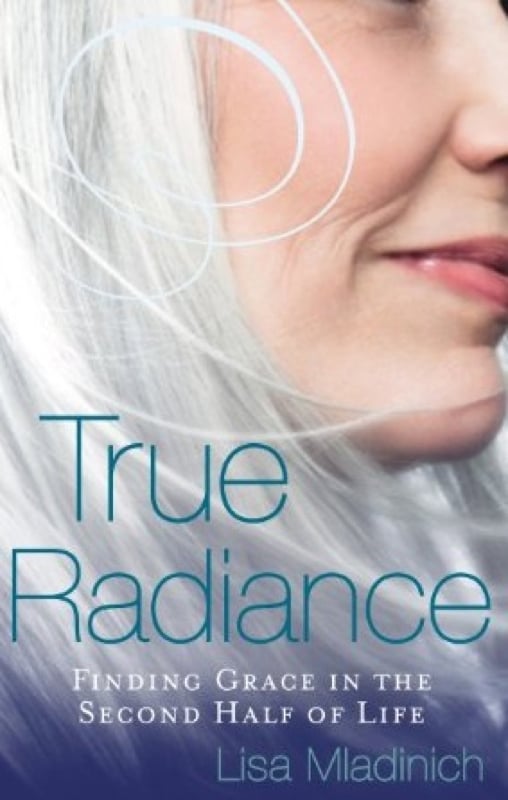 Authenticity comes through immediately as Lisa writes about her breakthrough moment of realizing she wasn't young anymore. I recalled a moment when I froze at the thought, "My life is half over!" I was in my late 30s, standing in my kitchen preparing dinner for my family of six and in no way ready to imagine myself as an old woman. Unlike Lisa, I pushed the thought away. She took an opportunity to explore a moment of realization of her mortality until, as she writes, "A profound peace swept over me and I felt drenched in gratitude and love." True Radiance helps women take time to find peace in those pivotal moments.
Listen to influencers
Lisa interviewed women whose stories she weaves into True Radiance and found a special sisterhood. She listened to the lovely and intuitive ways they bring their gifts of receptivity, maternity and maturity to the spiritual life. When women share their spiritual wisdom in intimate conversations, "we all grow with new insights."
She writes of spiritual motherhood where we pour out our maternal hearts. "The wisdom and insight we share increases as is it is reflected back on us," revealing a facet of God to our soul that we would not have considered on our own.
Lisa relives her encounters with people who shaped her uneasy return to the Catholic sacraments. One young woman, whom Lisa met on a train on her way to a life-changing retreat, shared how her husband physically abused her for years until Jesus Christ transformed both their lives.
At the retreat center, the Blessed Mother invited Lisa to unburden herself of her resentments and condemnation and profoundly directed her to take her problems to Jesus. Standing before a large white statue of Jesus bathed in moonlight, she let it all out—the rage, fury, condemnation and anger – draining her emotions. Nothing happened. She did feel lighter, but foolish and disappointed. "Yet, the next morning, the bitterness was completely gone," Lisa marveled, "A healing had taken place and Jesus was responsible." How many of us have irrationally raged at God like a wounded animal, and later marveled at his gift of joy?
Challenges, pitfalls and grace
Many women willingly reinvent themselves in the second half of their lives, going back to college and starting a new career as I did. Many are forced by negative circumstances to face challenges they never expected. Lisa writes, "Willing acceptance unleashes spiritual treasures that pour into our souls with great power, turning our expectations inside out and bringing light to the darkness of our hearts."
She speaks of grace in times of spiritual dryness and suggests practicing the Corporal and Spiritual Works of Mercy to humble ourselves by serving. This is one way to rediscover the delights of the spiritual life.
Lisa warns against the three pitfalls of complaining, comparing and obsessing over our lost youth. She takes up the challenge of culture shock and charges us to take stock. Then we move forward as we learn to know ourselves, pace ourselves, discern God's ongoing call and shine with that radiant beauty that comes from within.
As I read True Radiance, my first thought was how well she expressed my struggles a few years ago when I was making the transition from childbearing years to grandmothering. But that was only the beginning. Now, as the second half of my life brings new surprises, I cherish the wisdom she offers so graciously.

Author and speaker, Lisa Mladinich, creates dynamic presentations for catechists and inspiring talks on women's issues and Marian spirituality. Lisa was raised in a military family and eventually landed in New York City, where she was as an actress for many years. She is a wife and homeschooling mom and teaches writing classes online for Homeschool Connections.
Buy this book through our Amazon link and support CatholicMom.com with your purchase!
Be sure to check out our Book Notes archive.
Copyright 2017 Nancy Ward
About the Author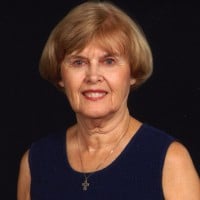 Nancy Ward authored Sharing Your Catholic Faith Story: Tools, Tips, and Testimonies (and the DVD) and contributed to The Catholic Mom's Prayer Companion. She loves to share her conversion story and give evangelization workshops and retreats equipping others to share their faith. She facilitates the DFW Catholic Writers, Catholic Writers Guild Nonfiction Critique Group, serves on their Board, and speaks at writers' conferences. Learn more at JoyAlive.net and NancyHCWard.com.