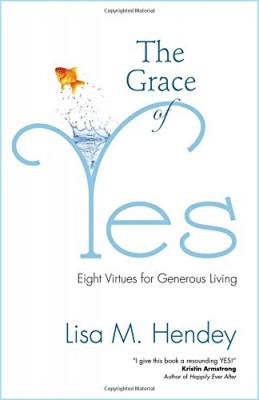 Before the plane took off Monday morning from DFW Airport, my nose was buried in an advanced copy of The Grace of Yes. As we landed in Tampa, my new knowledge of Lisa, myself and true generosity was incredible. And one-third of the book to go!
By Tuesday afternoon my mind was full of spiritual truths. My heart and soul were so reinforced with encouragement that my copious notes now fill this review and overflow into several blog ideas.
Having known and grown to love Lisa long-distance for four years through CatholicMom.com and Catholic Writers Guild (CWG), I finally met her at the CWGLive conference in Chicago and took a photo with her. Her keynote speech on "Perseverance," with many concepts from The Grace of Yes, and a one-on-one meeting in the hall when she advised me on a publishing question, created an instant connection in our spirits.
So I took personally her counsel in The Grace of Yes on many heart-deep issues I struggle with—as most of us will in our lifetime. I offer a few favorite gems from the eight virtues and invite you to find those that touch your heart.
The Grace of Belief:
I have realized that my family is best served spiritually when I concern myself less with how holy my husband and sons are and worry more about my own personal relationship with the God who loves me perfectly despite my imperfection.
Read how launching CatholicMom.com illustrates this belief.
A generous believer gives others the gift of letting them help her—at least on occasion.
Read about her prayer life and how she struggles with her priority of sitting quietly and listening to God.
The Grace of Generativity:
At its most genuine, generativity plants a pay-it-forward seed that, when nurtured, takes on a life so much greater than the one we will live in our days on earth.
Read her early days of marriage and motherhood when her generativity evolved, yet wasn't realized until middle age.
The Grace of Creativity:
The smartest thing work-wise that I do every day is to include among my morning prayers a plea to accurately hear and respond to God's agenda for my work.
Read her self-comparison to a petulant two-year-old throwing a fit.
Yes happens best and most authentically in my work when I remember first and foremost why I do what I do and through whom I do it.
Read how Psalm 127 is her inspiration for this reality.
The Grace of Integrity:
To Ponder: Describe your online avatar or public persona. How does this measure up to the way you actually live?
Find out how we can evangelize more effectively as our real selves than our online image.
The Grace of Humility:
True humility accepts help when it is offered and asks for help even when the world seems to believe we have it all together.
See how humility challenges us to put the needs of others before our own, especially in giving and receiving forgiveness.
The Grace of Vulnerability:
A firm and conscious assent to God's will for our lives places on us the same responsibility to be unselfish in our caring for others and ourselves.
Cry over the heart-breaking story of little burn victim "Superhero Fulton" and his influence on thousands.
The Grace of No:
A kind and well-intentioned no is a necessary part of the bedrock of a life of faith devoted to giving God our full and worthy yes.
Lisa's no to one volunteer job and yes to another thrust her into the Internet and the technology she needed to launch the first of many websites.
The Grace of Rebirth:
I know the measure to which I am called is never greater than the resources God has given me to go all in.
Laugh at the outlandish life goals on her list—and make your own.
Order The Grace of Yes and support CatholicMom.com with your purchase.
Be sure to check out our Book Notes archive.
Copyright 2014, Nancy H C Ward
About the Author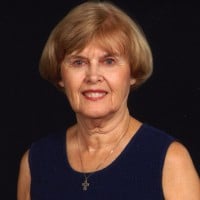 Nancy Ward authored Sharing Your Catholic Faith Story: Tools, Tips, and Testimonies (and the DVD) and contributed to The Catholic Mom's Prayer Companion. She loves to share her conversion story and give evangelization workshops and retreats equipping others to share their faith. She facilitates the DFW Catholic Writers, Catholic Writers Guild Nonfiction Critique Group, serves on their Board, and speaks at writers' conferences. Learn more at JoyAlive.net and NancyHCWard.com.