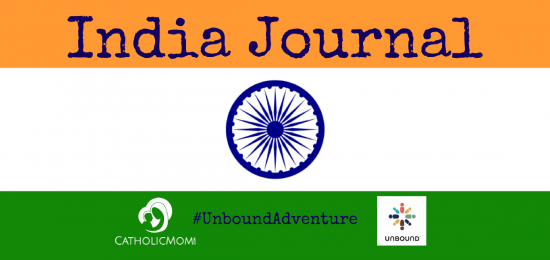 To enjoy all of my India Journal entries and travel with me and Unbound, click here.
I am on the countdown for my departure to Chennai. Only two weeks from today, I will be in India! My preparations have included a few practical considerations such as trying to determine finances for the trip, planning my packing needs and, perhaps most importantly, attempting to learn a few phrases to greet my sponsored friend, Lourdhumary.
Since Lourdhumary lives near Madurai, which is in the southern part of Tamil Nadu, I have been brushing up on my Tamil, the official language of Tamil Nadu, using the wonderful Nemo app. I have to admit that even the most basic words are a big challenge for me.
One look at the alphabet makes me realize the emotions that folks from India must feel when they come here to the US and English is not their first language. The Tamil writing system looks like a work of art to me! I have a strong feeling that I will be taking many, many pictures of words, just because they are so very beautiful. And as I learned last year when I confused the words "thank you" and "delicious" for many, many social occasions, knowing a few basic pleasantries in advance of my trip will help me to be a more gracious pilgrim!
Today, I had my first opportunity to share this upcoming Unbound Adventure with my dear friend Allison Gingras on her show A Seeking Heart. As you will hear in the final segment of the show (the last fifteen minutes), contemplating my relationship with Unbound and the blessings that sponsorship has held for our family is very near and dear to my heart. Any small sacrifice we make to serve as sponsors is minuscule compared to how our sponsored friends bless us.
Why An Elder?
Someone asked me recently why we chose specifically to sponsor an Elder friend in India. I'll be honest. Our precious Jackilyn in the Philippines taught us the joy of friendship with a child, but while I was visiting her country I also fell in love with some of the Unbound elders we visited. On every occasion when we encountered elders, I was captivated by the open way that they welcomed me into their homes and communities. In many instances, their living circumstances were quite humble. But they never ceased to draw us invitingly into their homes, often feeding us very simple food from their own stores of local fruits or seafood. On one occasion last year, I sat in an Elder's home and listened with tears in my eyes as she wisely counseled me on the absolute necessity of caring for one's aging parents. Her words stick with me even a year later.
I was surprised to learn recently that Unbound is unique in providing our family the opportunity to support and journey with an elder friend. As they share on their site:
As the only major sponsorship organization that offers sponsorship opportunities for seniors, we value the collective wisdom and experience that elders offer their communities and the world. You can help ensure these treasured members of society are able to live out the final chapters of their life with dignity. Your support feeds the bodies and souls of aging adults by giving them access to:

Medical care
Nutritious food
Support groups
Recreational activities
Fellowship in the Unbound community
When I meet Lourdhumary, I will have so many questions for her! I hope she won't mind me sharing with you that she is an 80 year old mother who still works part time to support herself and her family. In anticipating our conversations, I know that the time that I spend with her will help me to be a better wife and mother. I pray that my feeble Tamil studies will sufficiently equip me to share my gratitude for her friendship! In trying to daily live out a faith which prioritizes the intrinsic dignity of every human life, my "why sponsor an elder" answer can perhaps best be answered by this precious Unbound video:
https://youtu.be/i3Xt3kRrIaw
For now friends, I ask for your prayers for Lourhumary, for her family and for all of those being uplifted by Unbound, sponsors and sponsored alike, and for my travel companions as we prepare to make this journey. And, போய் விட்டு வருகிறேன் (I think!)
---
Be sure to watch here on the blog for my India Journal entries and follow me on Facebook, Twitter and Instagram to experience the fun. I'll be using the hashtag #UnboundAdventure while on the trip. If you have tips for me, questions about this mission or Unbound or simply want to come along on the adventure, be sure to drop me a comment, tweet or message!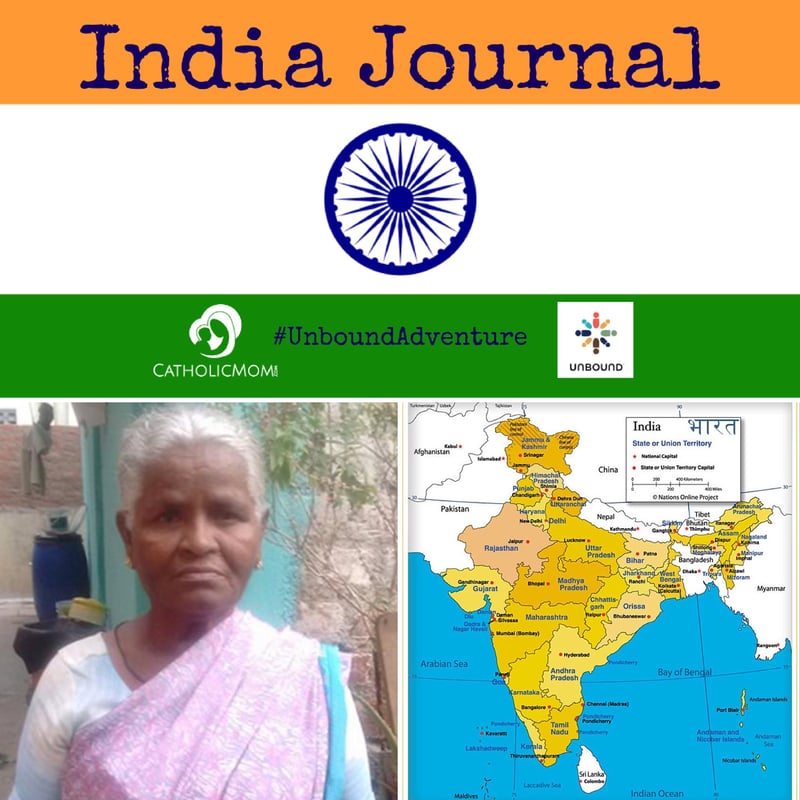 My patron saints for this journey will be the patrons of India: St. Thomas--called "Apostle of India"--who built India's first church, St. Francis Xavier, Jesuit missionary to India, and our Blessed Mother in her titles of Our Lady of the Assumption, Our Lady of Bandel and Our Lady of Bandra. Please join me in praying for Our Lady's intercession in the work of Unbound and for the wisdom and example of Saints Thomas and Francis in understanding how the Good News of Christ's gospel calls me to be a servant in our world.
For More Information:
Copyright 2017 Lisa M. Hendey
About the Author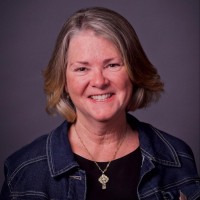 Lisa M. Hendey is the founder of CatholicMom.com, a bestselling author and an international speaker. A frequent radio and television guest, Hendey travels internationally giving workshops on faith, family, and communications. Visit Lisa at LisaHendey.com or on social media @LisaHendey for information on her speaking schedule or to invite her to visit your group, parish, school or organization. Visit Lisa's author page on Amazon.com.