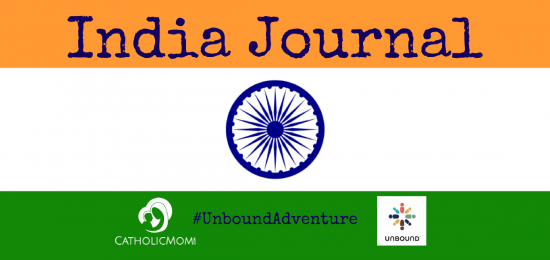 To enjoy all of my India Journal entries and travel with me and Unbound, click here.
While it feels as though I don't have much to formally "report" yet from my wonderful journey to India with Unbound, I have a relatively good wifi connection and a short patch of time this morning. So why not share a little update on "getting there"?! I'm a firm believer that every part of a journey, including the "getting there", combines into the cumulative impact of an adventure like this.
As I type this, it is Friday morning in Chennai. The time zone here is an odd 13.5 hours ahead of my home in Los Angeles. I departed our apartment at 3:45 am on Wednesday and arrived at Chennai International Airport at 9 pm Thursday. While I'm too impaired right now to do the math, I believe my three flights (LAX>SFO>DEL>MAA) had me in the air for approximately 23 hours. Blessedly, I am a professional airplane sleeper, so I passed my time dining on Indian cuisine and watching a few movies, including "Breakfast at Tiffany's" (which somehow I'd never seen). But most of the time, I was sleeping! My two big flights were on Air India, which earns high marks for safety, good communication and excellent food.
When I finally arrived in Chennai, I was met by local program staff from Unbound and two of my fellow travelers. I'll be in great company this week, discovering Unbound's work here with eight fellow sponsors from all over the US. I do hope to share a few of their stories with you. As I learned last year in the Philippines, these Unbound Sponsor Awareness Trips afford program sponsors the chance to see firsthand the work of Unbound, but also to meet and spend time with their sponsored friends and with other sponsors, who tend to be amazing people. On this particular trip, we sponsors are all women. The first sponsor I met last night sponsors multiple friends here in southern India and she has made this journey multiple times. I expect to learn quite a lot from her!
https://youtu.be/4JnuyRSwT0w
After being collected at the airport, we made the quick trip to our hotel. It is always exciting to discover a new city, and Chennai by night is definitely filled with action! India's fourth largest city, its metropolitan region is home to over eight million people. In this area, Unbound serves 3,616 children, youth and elders. Several hundred are on the waiting list (learn how to sponsor one of them here). Over the course of the week, each of us will meet our sponsored friends and explore the various Unbound subprojects in this region. Along the way, we will visit a few "sites", but the most important venues we will visit are the places where Unbound works with program participants.
As part of our preparation for this trip, we received a paper "trip journal". I thought it would be enjoyable to share with you my responses to a few of the questions in the journal, so you'll find those below. Of note to me in the journal was a beautiful quote from one of my personal patron saints, Venerable Fulton J. Sheen, who said,
"Here is the secret of helping others: treat them as we find them--not as they ought to be, not as we want them to be, but as they actually are. Later on, one can lift them up; but at the beginning, there must be acceptance."
Words of wisdom... especially as I journey into a place that is so different from home. My only views this morning have been through my window. On the street below is a cacophony of sights and sounds, including random cows that somehow manage not to get hit by quickly passing traffic, street vendors, women in beautiful attire riding sidesaddle and without helmets on the back of racing motorcycles, and any number of street vendors selling their wares. I can't wait to go out and explore, but as I wait for my fellow travelers to arrive, today is a time for getting oriented.
What motivated you to go on this awareness trip?
I have loved serving as an Unbound sponsor and have always wanted to visit India. This Unbound awareness trip combines the opportunity to meet our sponsored elder friend and to visit this beautiful country in a safe, affordable way. I look forward to sharing my journey with those who will follow it online in the hopes that they will discover the great work being done by Unbound.
How are you feeling today?
Surprisingly, I am not overly tired. I managed to sleep quite a lot on my flights and arrived at about 11:30 pm last night. While excitement kept me from falling asleep immediately, today's morning of rest is a helpful acclimatization to the time zone and my surroundings. I am feeling well rested, safe, excited and anxious for the journey to get underway. I have been able to communicate a bit with my family to let them know I've arrived safely. At home, our country is preparing for the inauguration of our next president. I feel very far away from the news that will dominate back home. I am also hopeful that I will have the tools and energy to effectively share what I learn here.
How would you describe your hopes for families living in poverty to your closest friend?
This is a fascinating question. As I've traveled a good bit of the world in the past few years, it occurs to me that I perceive it differently than I might have four years ago. In the past, I might have said that I hope for their economic well-being, their safe living conditions, and a future that is blessed. And while I still certainly have those hopes, I recognize now how very much I have learned from those who living in poverty. Whether the lessons were learned in Africa, in South America or last year in the Philippines, I realized that the families I meet in places like these have much to teach me about what is most important in this life. For example last year in the Philippines, as I spent time with the family of our precious sponsored child Jackilyn, I felt so welcomed into their very tiny home. Far too often in the past, I've placed importance on having everything "just right" before inviting friends or family for a visit. My time in Jackilyn's home reminded me of the gifts of personal hospitality, of good conversation, of a warm welcome and of the role of family. So while I journey here in India, I do hope for the well-being of those here who deserve to live in safety and security. I hope for their spiritual happiness, for good educations for their children, for equality between peoples, for good health care and clean water, and for a bright future. And I hope that I will be open this week to the lessons they have to teach me. I'm sure they are many!
Be sure to watch here on the blog for my India Journal entries and follow me on Facebook, Twitter and Instagram to experience the fun. I'll be using the hashtag #UnboundAdventure while on the trip. If you have tips for me, questions about this mission or Unbound or simply want to come along on the adventure, be sure to drop me a comment, tweet or message!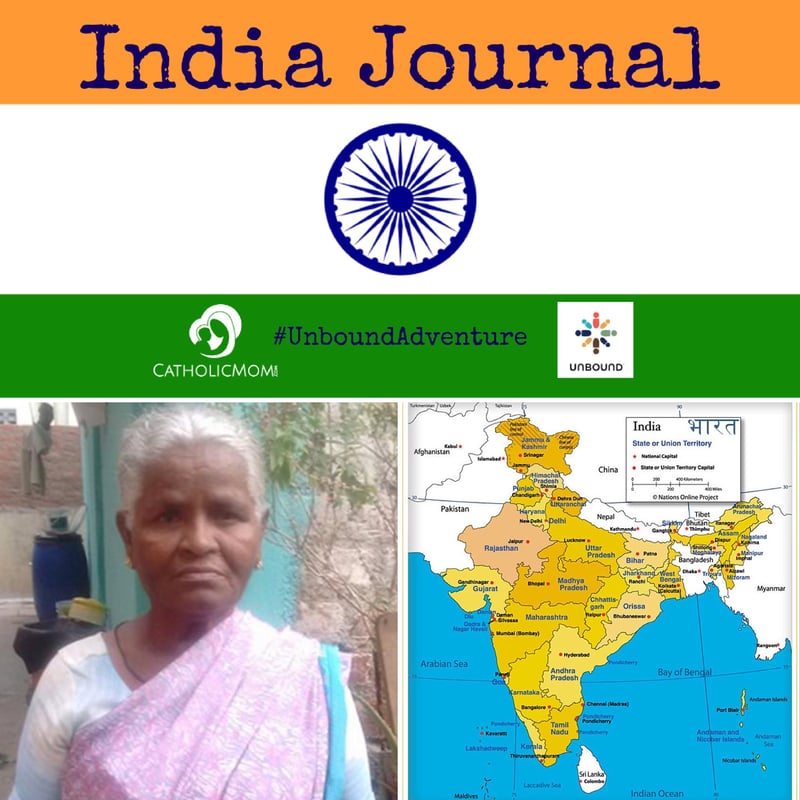 My patron saints for this journey will be the patrons of India: St. Thomas--called "Apostle of India"--who built India's first church, St. Francis Xavier, Jesuit missionary to India, and our Blessed Mother in her titles of Our Lady of the Assumption, Our Lady of Bandel and Our Lady of Bandra. Please join me in praying for Our Lady's intercession in the work of Unbound and for the wisdom and example of Saints Thomas and Francis in understanding how the Good News of Christ's gospel calls me to be a servant in our world.
For More Information:
Copyright 2017 Lisa M. Hendey
About the Author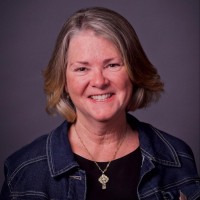 Lisa M. Hendey is the founder of CatholicMom.com, a bestselling author and an international speaker. A frequent radio and television guest, Hendey travels internationally giving workshops on faith, family, and communications. Visit Lisa at LisaHendey.com or on social media @LisaHendey for information on her speaking schedule or to invite her to visit your group, parish, school or organization. Visit Lisa's author page on Amazon.com.