Do you ever have a difficult time finding quality greeting cards for Catholic occasions? Have you ever had to pull together a Sacrament gift . . . moments before you leave for the Church, wishing you had a meaningful, appropriate card for the occasion?
Me too!
That's why I've created the Kelly SaintsTM Blessing Cards Craft Kit, packed with your own reproducible stash of Catholic greeting cards!
[Tweet "Blessing cards by @MonicaArmaDei: reproducible #Catholic greeting cards for all occasions."]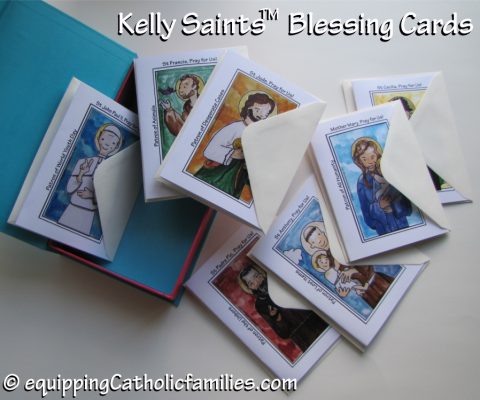 No need to go hunting for that perfect card for Sacrament, Birthday, Feast Day, "thank you," "thinking of you" or condolences…now you'll have a versatile collection sporting the Kelly SaintsTM in watercolor, with meaningful Catholic messages for every occasion, at the ready!
The 14 watercolored Kelly SaintsTM Exterior Templates include: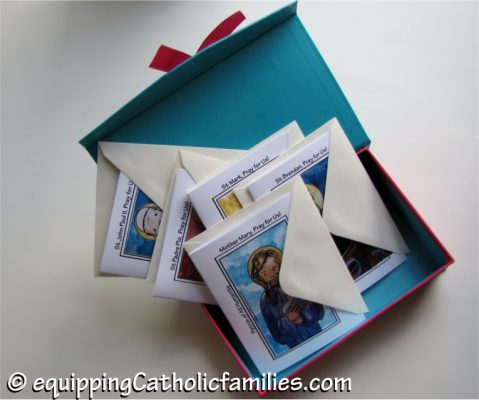 Jesus
Mother Mary
St Anthony
St Jude
St John Paul II
St Padre Pio
St Francis
St John the Baptist
St Joseph
St Thérèse
St Raphael
St Michael
St Rita
St Juan Diego
There are 65 inside black and white templates to tailor your Blessing Card!
These can be printed easily on your home printer and secured in place inside the Kelly Saint card of choice.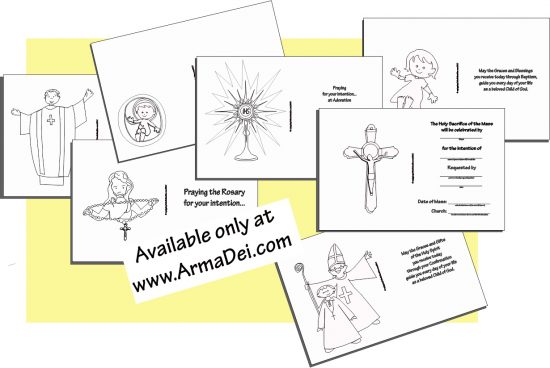 They make awesome Sacrament invitations or thank you notes.
You can even print a set and put them in a gift box as a gift for your favorite Catholic pen pal . . . or Aunt who sends handwritten notes for every special occasion.
You can mix and match the inside templates for any Catholic occasion or classic greeting with any of the 14 watercolored Saints on the outside of the card!
We've even included Mass Cards . . . but make sure you make arrangements at your Parish or with your priest for the Mass to be celebrated!
The 55-page craft kit PDF comes with permission to copy for home use*
*not in items to be sold
All artwork is the original work of Monica and Kelly McConkey of www.ArmaDei.com.
More information at the Arma Dei Shoppe!
Copyright 2017 Monica McConkey.
Images copyright 2017 Monica McConkey, www.EquippingCatholicFamilies.com and www.ArmaDei.com. All rights reserved.
About the Author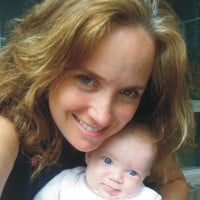 Monica, mom of 5, blogs about Catholic crafts and family traditions at EquippingCatholicfamilies.com. She is an author and creator of Super Saints quizzing cards and over 45 Saint, Sacrament, Catechism and Prayer-packed Craft Kits to help teach the Catholic Faith. The Catholic teaching tools and gifts are available through Arma Dei, the Catholic family publishing company founded with her husband Bill.