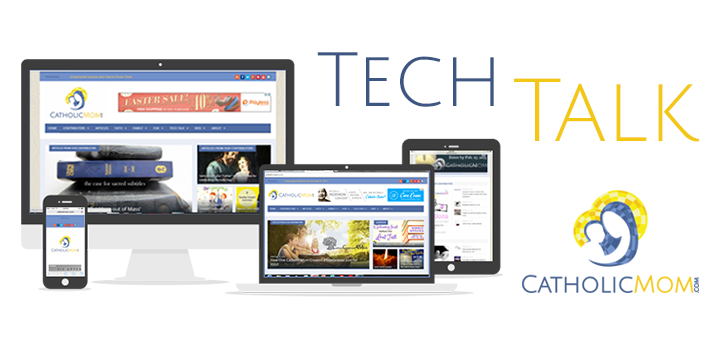 Recently, I got roped into DJ-ing for my parish's youth group and young adult swing dances. As it happens, hanging out at the top of a dance floor shuffling music around is actually quite fun, but at first I had to rely solely on my own music files and what I could scrounge from friends. That left me with a limited pool of music, unable to take requests and hoping that we didn't run through my entire playlist.
[tweet "Searching for endless #music playlists on the go? @CatholicLitGeek recommends @Spotify premium"]
When my young adult group planned a Celebrate Life Dance for January, I started brainstorming solutions. The easiest and most straightforward option was
Spotify Premium
. After a few days of playing on it...SHINY!
Spotify Premium
first 30 days free, then $9.99/month
Basic principle: access a massive online library of music, new and old, all genres. Search for specific songs and artists, explore genres, find new playlists based on the music in your library, and get personalized weekly playlists. Download songs to a local device so that you can still play them offline. (There's a social aspect as well, but I have my account set to completely private because I'm anti-cyber-social.)
You can access your Spotify in three ways: web browser, desktop app, and mobile. Each have slightly different functionality, with the web app being the most limited. For my purposes, the desktop app is super handy as a DJ, but I like the mobile app for listening at work or in the car.
The user interface is pretty, streamlined and classy, and fairly intuitive. Music selection is excellent, although some current artists I looked for only had part of their music available.
Above and beyond the basic functions, there are a few particular aspects of Spotify Premium that make me eager to recommend it.
1. Remote access
When two or more devices have the desktop or mobile Spotify apps open, one device can access another, essentially enabling a cellphone or tablet to function as a remote control. In my case, as long as my laptop is connected to wifi during the dance, I can sneak a drink in the kitchen and still control the playlist.
2. Offline download
This was the winner for me. I don't always have wifi access when I'm DJ-ing, but with Premium, I can craft a playlist beforehand and download all the songs. As an added bonus, Spotify will also access local files, enabling hybrid playlists.
3. Gapless playback/crossfade
Not useful for swing dances, but great for jamming out at work while fighting with boring spreadsheets. Deep in the Preferences gear are options for gapless playback (mobile only), or if you are really impatient, crossfade, which bleeds songs into each other (mobile/desktop.)
4. Mobile equalizer
Within the mobile app is a handy little equalizer. You can adjust manually, or switch to a dozen or so different settings. I still need to play with this more, but it might be fun for people who know what they're doing with the controls.
Overall, I've found Spotify Premium to be useful for my needs. I wish the apps all had the same controls - it's irritating to remember what I can do on the desktop and what I can't - but overall, the pros outweigh the cons.
The free version of Spotify isn't bad either - same music access without the download capability, but mobile functionality is more limited. Plus, of course, the periodic and unvarying commercials. If you won't use Premium enough to merit the $10 monthly fee, I encourage you to check out the basic service.
Happy listening!
Read more of our Tech Talk columns.
Copyright 2017 Rebecca Willen
About the Author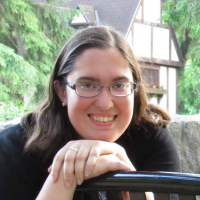 Rebecca's love of the written word led to her current roles as associate editor of trade books at Our Sunday Visitor, and Daily Gospel Reflections editor at CatholicMom.com. She is a nerdy Catholic, book addict, Shakespeare fangirl, amateur baker, and musician. Follow @NerdCornerBooks on Instagram for book recommendations.