Today's Gospel: Mark 5:1-20
Jesus traveled across the sea to a pagan territory where he encountered a possessed man who saw Jesus far out on the water, and at landfall, he ran to Jesus and fell prostrate before Him.
How is it that the man who had a "legion" of demons was on the lookout for Jesus and knew of His authority, yet there are times I do not even seek Jesus? Yes, there are times I get so "possessed by my possessions" – like trying to paint my walls to match my new sofa – that I feel as out of control as the swine running down the hill into the sea! I don't even want to admit how many times I put on my paint clothes and looked like a wild woman, just to add a few more swatches of paint color on the wall! And yet instead, I should have been "fully dressed and sane" asking Jesus to come into my "territory" to sit with me on my sofa! After I surrendered my decision to the Lord, my daughter came by and said, "that one, 'Silver Birch' looks great with your sofa"… and it does! Yes, God does answer our prayers!
Is it odd or is it God? Yesterday, I wrote the above reflection and today I drove behind a truck with a logo that said, "Follow me to your perfect paint color." Yes, a "logo" from the divine "Logos!" I really did laugh out loud!
[Tweet "What is keeping me from inviting Jesus into my everyday life? By @bbkindelan"]
Ponder:
Dear Jesus, help me heed the advice you gave to the man, "Go home to your family and announce to them all that the Lord in his mercy has done for you."
Pray:
Am I "possessed by my possessions"? What is keeping me from inviting Jesus into my everyday life?
Copyright 2017 Brenda Kindelan
Brenda Kindelan gladly heads Memphis Women's Morning of Spirituality, gives talks, leads retreats, goes to prison (ministry), hunts for bargains, and prays at her kitchen table with friends! She married Juan 44 years ago. They have 4 daughters and 6 grandchildren. Oh yeah, find out why she's one of Therese's little flowers at http://brendakindelan.com.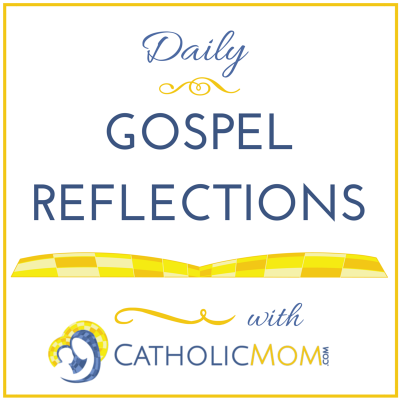 About the Author