Today's Gospel: Mark 6:14-29
The story of John the Baptist is grotesque, hard to read and understand, in some ways. We all know the story of the beheading of John the Baptist. It represents spitefulness, cowardice and everything we don't want to be. Herod liked and respected (and even probably feared) John the Baptist because deep down – underneath the layers of ego and haughtiness – Herod was a man who knew he was doing the wrong thing.
As Catholics, we are often told not to judge others. However, we are called to prayerfully and charitably lead people to the Lord and expose their sins, so they can reconcile with Our Lord. This is what John the Baptist did for Herod, and Herodias (Herod's wife) hated him for it.
How very sad to have been Herod in those moments, when, to save face, he agreed to behead John. The thought makes my heart sink. The head of a man that Herod respected was on a silver platter. And he had to look at the results of his actions! Can you imagine how torn he was?
We don't want to see Herod as vulnerable, because we don't want to see ourselves in him. However, if you have ever turned your back on truth, especially where Jesus is concerned; if you have kept quiet about mortal sins of others because you wanted them to like you; if you have ever held a grudge so deeply that you actually did harm to others, then you have also sinned in this way.
Sadly, I know that I have – and I am so thankful to serve a forgiving God.
[Tweet "We are called to prayerfully and charitably lead people to the Lord. By @Mrs_EDavis"]
Ponder:
Has there ever been a time in your life that you have kept quiet instead of speaking God's truth? What do you fear more – the loss of a human friend/family member or separation from God? You must forgive others, as you want to be forgiven. You must stand up for what is right. Can you do it?
Pray:
Dear Lord, please lead me to confidently be more like John the Baptist and other saints who told your truth without fear. Let me be a virtuous model of humility, forgiveness and love.
Copyright 2017 Emily Davis
Emily Davis is a Catholic convert, homeschool mom, grandmother, religious ed teacher, and paper crafter. She lives in Fort Worth with her family and writes about faith, life, finances, homeschooling and crafting on her blog at davishomemarysmantle.blogspot.com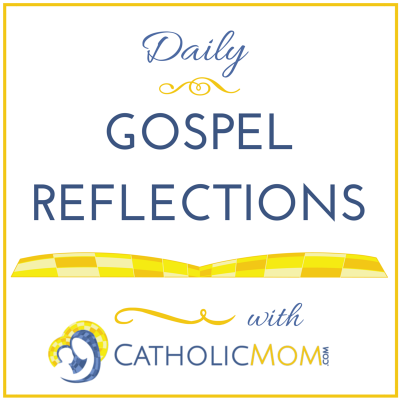 About the Author