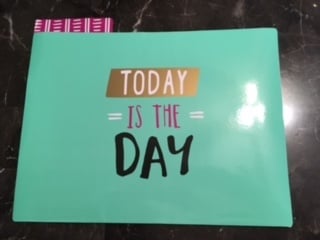 If you've been reading this blog for more than about thirty seconds, you know I'm all about the right tools for the job. And, if you've been reading for a while, you know that, while I like to splurge occasionally when I'm convinced the container is just right, I usually start my search in clearance bins and dollar stores.
I've found a lot of great supplies at great prices. Accordion folders on the clearance racks at Staples. Paper organizers and plastic bins at Dollar Tree, and, most recently, my perfect planner, in the dollar bins at Target.
But two weeks ago, the same week I found my planner, I found what is, perhaps, my favorite set of file folders ever.
While I might have thought to label a folder "Today is the Day," (above) I tend to stick with more utilitarian names like topics or days of the week. I would never have thought to label my folders: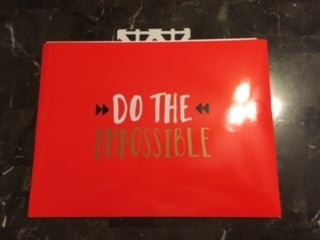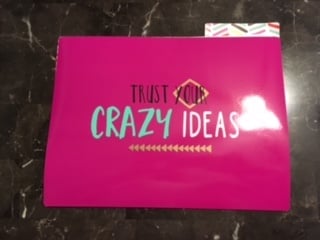 And yet, these names are so perfect! It's as though someone knew just what I needed -- how cool is that? All three folders have already been put to use, with papers in keeping with their themes placed safely inside.
Now I just need to find the right place to put them -- some place that satisfies both the purpose of having a folder in the first place (to tuck things away) and my
I need to see it
personal style, which is exacerbated by the visual appeal of these fun folders. I don't want to put them away, so I'm trying to find a place where I can see at least a portion of their brightly- colored fronts and/or fun patterned tabs.
So, the morals of this story are a perfect fit for my philosophy. Good organizers can be pretty and functional without being expensive.
[tweet "When you find the right fit, organizing can actually be fun. #STYLEsavvy by @L2Hess"]
And, when you find the right fit, whether for your style or your circumstance, organizing can actually be fun.
Copyright 2017 Lisa Hess
About the Author