Unbound's commitment to gentle, balanced leadership
The residents of Zamboanga, Philippines, set aside time every year to focus on one important thing: peace.
During the Week of Peace celebration in November, people of all ages come together to celebrate diversity and call for harmony. In a place where conflict is long-standing between rebel groups and the government, the people of Zamboanga are a strong symbol of what it truly means to accept and love one another, finding strength among their differences.
At Unbound, we're inspired by our sponsored friends and staff members in the Philippines, along with those in many other nations who so ardently work for peace, celebrating all the cultures and religions that intersect with their lives. In Zamboanga, people from Christian, Muslim and indigenous traditions participate together in our program and in celebrations like the Week of Peace.
"Joining Mindanao Week of Peace here in Zamboanga is a great experience for me," Gervas, a 21-year-old sponsored youth, said. "As a youth and the hope of the future, I pray that Zamboanga and the whole of Mindanao achieve peace … no matter what religions [are practiced]. [I pray] for the people to love and accept differences and use that to develop a much stronger nation."
We aim to learn from our friends around the world and promote a message of peace and harmony with people of all cultures and backgrounds. Our global community is made up of people from a myriad of cultures, languages and religions — and our staff near and far, along with our sponsors, are honored and blessed to walk alongside them.
In the Catholic social teachings that inspire our work, we learn that there is God-given dignity in every human being, and we strive to love and serve people of diverse faith traditions and backgrounds all around the world.
[tweet "Learn from our friends around the world; promote peace among all cultures. By @unboundorg"]
We aim to learn from our friends around the world and promote a message of peace and harmony with people of all cultures and backgrounds.
Before his death in 2013, our co-founder Bob Hentzen spoke of how we should approach our work with people striving to overcome poverty, saying, "Our calling at this historic moment is to be gentle, balanced leaders in our world."
Bob's words remind us to move forward calmly and humbly, but with strong leadership, recognizing the God-given dignity in all humans and inviting all people of goodwill to join us.
From sponsored youth in the Philippines to the legacy of our co-founder, the Unbound global community is rich with wisdom. As an organization, we will continue to share peace, hope and love in our world.
"Peace should start within our family, within ourselves," Krishalyn, an 18-year-old sponsored youth in Zamboanga, said. "If that happens, the community will have peace, too."
Copyright 2017 Unbound.org
About the Author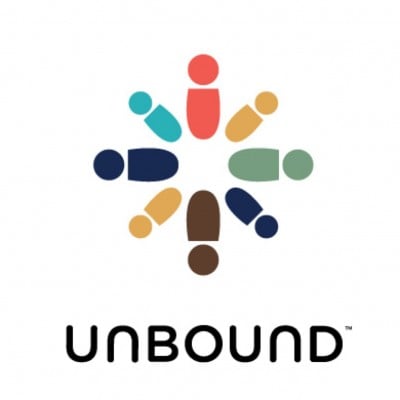 Unbound is an international nonprofit founded by lay Catholics grounded in the Gospel call to put the needs of the marginalized and vulnerable first. We build relationships of mutual respect and support that bridge cultural, religious and economic divides. We bring people together to challenge poverty in 18 countries. We invite you to join us. Find us on Facebook or Twitter.