Steve Angrisano
's song "
A Rightful Place
" inspired me to consider this important thought:
Do I live my faith in a way that shows others that I am a follower of Christ, and that there is a place for them in His Kingdom as well?
In other words, if I were on trial for being a Christian, would there be enough evidence to convict me?
[tweet "Do I live my faith so others know I follow Christ? by @reconciledtoyou"]
Living My Faith Out Loud
This Christmas, like so many before, I gathered with my extended family. We don't have family traditions that include playing games or singing carols together. My family likes to 'visit.' These visits include telling stories and catching up. They also include lots of food -- and a glass of wine (or two.) Our visits can last for hours -- probably my favorite part because we live far apart and definitely do not have as much 'together' time as I would like! While I try to practice temperance the duration of the visit can sometimes 'trip me up,' and I find myself drinking just a bit more than I probably should. Alcohol is not an evil in and of itself. Wasn't Jesus' first miracle providing a fine wine for party goers to enjoy? However, I am called to enjoy with prudence.
So, what does this have to do with 'living my faith out loud'?
Who I Was vs Who I Am Now
I go astray [especially when enjoying a beverage or 2] in living my beloved faith in all circumstances. Although I want to be an authentic witness as I follow Christ in this world and it is perfectly fine to show my weaknesses and imperfection, I can not stay in my errors and sins. Christ is calling me to constant conversion. HE wants to continually work at being a better version of myself (*thank you Matthew Kelly for that perfect verbiage.)
And while my family is well aware of my love of Christ and the Catholic faith, when I am with my loved ones who knew me before my reversion, I struggle to be the 'new' me. I am not called to stand on a soapbox and evangelize all day, but I am certainly called to witness to the power of Christ to transform a life. My words and actions should illustrate the grace abundantly given, but my struggle comes in them knowing me for a really long time -- and mistakenly believing they know who I really am, when actually they really only know who I was.
After most holiday events, to be completely honest, I don't have an alcohol hangover -- I have a moral one. I fret over what I have said or didn't say, feeling I failed more often than succeeded in showing Christ to my family or friends. Even more disappointing when that world is those you care most about and want to share in the joy you believe awaits when the celebrations in this life have ended. Thank goodness for a merciful God, who continues to show me my rightful place so that I may be strengthened to bring that good news to others.
What's a Girl To Do
This girl is thankful for the Sacrament of Reconciliation. Christ knows my heart, and he knows my weaknesses. St. Paul spent most of the
Letter to the Romans, Chapter 7
sharing the human condition of knowing what is right, and yet failing to choose it. That tightrope of life luckily comes with a safety net -- GOD'S unending love and mercy, though it does not give me permission to just act as I wish, and then run to confession. Each time I am faced with the situations that cause me to slip or fall, is an opportunity to reach out to Christ for strength -- maybe next time I will be braver to live my life out loud and in doing so show my friends and family that there is a rightful place for them, as well.
Something to Ponder
In what circumstances do I find it most difficult to be the new creation in Christ I have become? What strategies can I determine now to help me when I face those situations in the future?
I've been a #FanGirl of Steve Angrisano for a long while now...
I am fairly confident after spending some time listening to his inspiring, worshipful and praise-worthy music, you will be one too.
To learn more about Steve and his music visit www.SteveAngrisano.com.
Copyright 2017 Allison Gingras
About the Author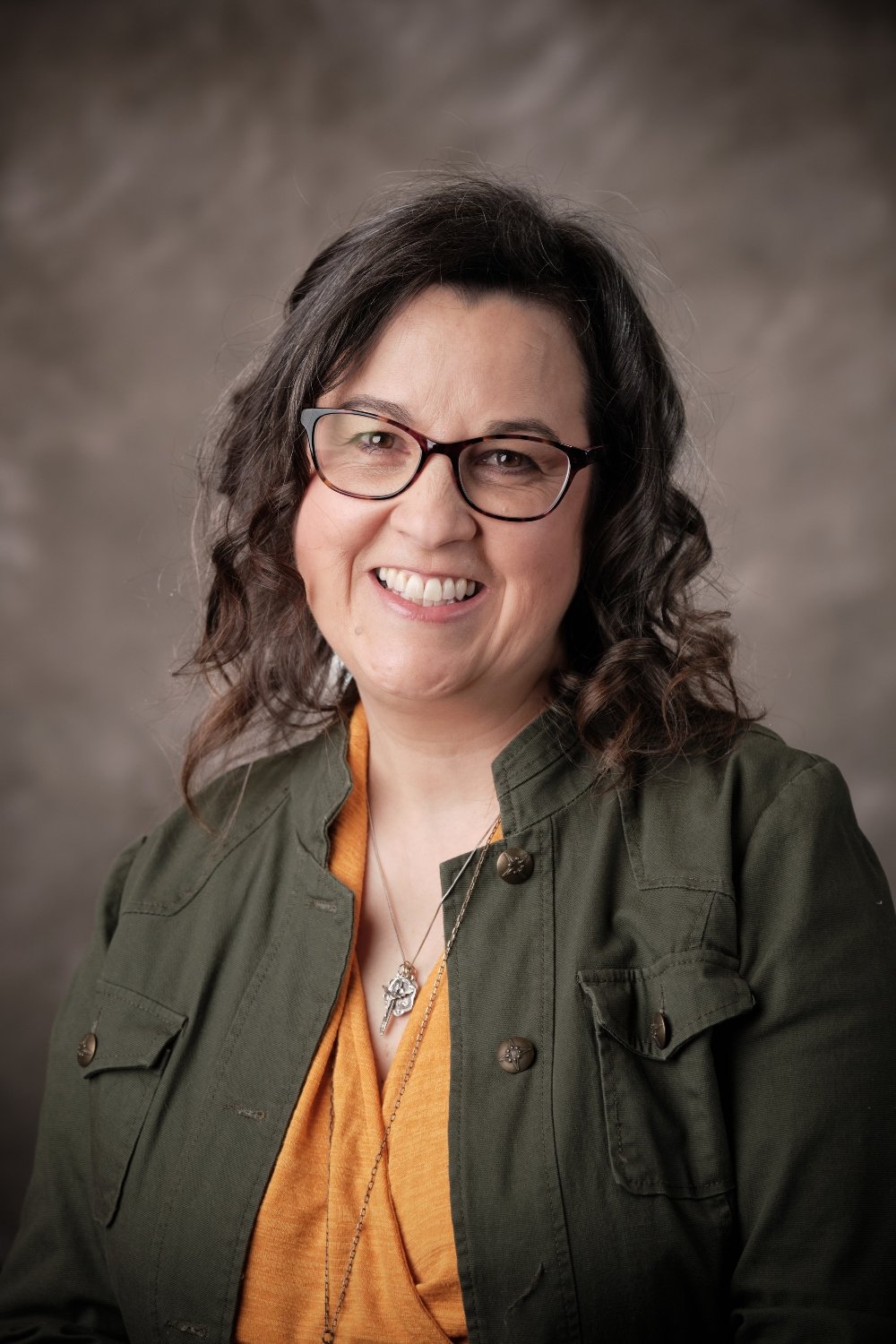 Allison Gingras works for Family Rosary, Catholic Mom and the Diocese of Fall River as a social media and digital specialist. She is the author of Encountering Signs of Faith (Fall 2022, Ave Maria Press). Allison developed the Stay Connected Journals for Catholic Women series including her volumes—The Gift of Invitation and Seeking Peace (OSV). Podcast host of A Seeking Heart with Allison Gingras and a co-host of Catholic Momcast.