Opening today in theaters nationwide, The Case for Christ is an entertaining film adaptation of Lee Strobel's bestselling book The Case for Christ: A Journalist's Personal Investigation of the Evidence for Jesus.
[Tweet "Review of @TheCase4Christ by @LisaHendey calls #CaseForChrist inspirational & entertaining"]
Synopsis
A hard-driving journalist, Lee Strobel was exactly where he expected to be at work: on top. His award-winning investigative reporting recently earned him a promotion to legal editor at the Chicago Tribune. But things weren't going nearly as well at home where his wife Leslie's newfound faith in Christ went against everything Lee believed—or didn't believe—as an avowed atheist. Utilizing his journalistic and legal training, Lee begins a quest to debunk the claims of Christianity in order to save his crumbling marriage. Chasing down the biggest story of his career, Lee comes face-to-face with unexpected results that could change everything he knows to be true.
https://youtu.be/On6RM27qSFc
My Take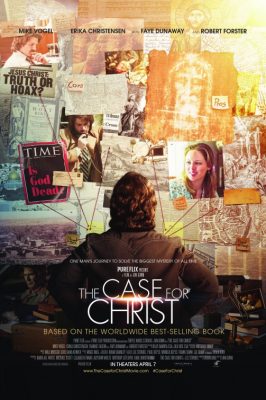 What makes The Case for Christ so compelling is not only its basis in a profound "true story", but also the fact that Lee Strobel so thoroughly, systematically and dramatically tests commonly held Christian beliefs. Believers will walk away with increased knowledge and the ability to more effectively share their faith. Spiritual seekers should prepare to have their minds expanded and their assumptions challenged.
Although the characters at the heart of the film are a new believer and a non-believer, this movie truly took me back to many of the emotions I felt as a Catholic married for many years to a non-Catholic. Our love was strong and our marriage bond intact. My husband was fully supportive on my faith and the faith lives of our sons. In fact, he was often at Mass with us and was an active part of our social circle at church and at our Catholic school. But there was a sense of loss in my heart that I could not share more intimately the most important facet of my being with my husband. In truth, many of us are in relationships where the way in which we express and live out our faith is not in lock step with our spouse's spirituality. For me, even many years after my husband's conversion, seeing this film was an important reminder to be more communicative with him about the place of faith in my life and to be a constant prayer warrior for both him and my sons.
While Lee Strobel's story takes the forefront, his wife Leslie's unceasing prayers for her husband will inspire you to never give up hope that those we love are being called along their own unique spiritual journey and need our spiritual companionship every step of the way.
For a well-informed Catholic review of The Case for Christ, I recommend this article by the always on point Steven Greydanus. The film contains graphic descriptions and images of scourging and crucifixion and a single crass term. The Catholic News Service classification is A-II — adults and adolescents. The Motion Picture Association of America rating is PG — parental guidance suggested. Some material may not be suitable for children.
To commemorate the launch of the film, we are happy to offer our readers the opportunity to with the book The Case for Christ: A Journalist's Personal Investigation of the Evidence for Jesus by Lee Strobel. Enter below for your chance to win.
Enter to Win The Case for Christ by Lee Strobel:
Copyright 2017 Lisa M. Hendey
Images copyright Pureflix, used with permission
About the Author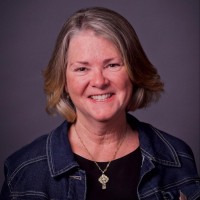 Lisa M. Hendey is the founder of CatholicMom.com, a bestselling author and an international speaker. A frequent radio and television guest, Hendey travels internationally giving workshops on faith, family, and communications. Visit Lisa at LisaHendey.com or on social media @LisaHendey for information on her speaking schedule or to invite her to visit your group, parish, school or organization. Visit Lisa's author page on Amazon.com.