Today's Gospel: John 13:1-15 - Holy Thursday, Evening Mass of the Lord's Supper
One of the most tender moments in the story of Holy Thursday night is the washing of the feet. I like to ponder the tenderness and gentleness Jesus showed each of His beloved apostles. I'll bet He didn't rush. I'll bet He didn't see how many extra feet He could wash during His allowed "feet washing time block" and He probably looked each of His followers in the eye and focused completely on them when it was their turn. He was slow and deliberate in the way he served.
It's unlikely that I will literally be washing anyone's feet in the near future, but this is a call to service, not a call to feet. Many times a day we have the opportunity to lovingly serve Jesus by serving someone who crosses our path. What if I lovingly folded my family's laundry and packed their lunches, while praying for them? What if I touched my husband's hand lovingly as I handed him his toast and thermos of hot coffee, and told him I love him deliberately, lovingly while looking at him intently? What if I tried to do my tasks of loving service to my family slowly, deliberately, and intentionally, instead of trying to fly through the day and get a hundred things done? I think Christ is calling us to a "way" of service not just the "task" of service.
[Tweet "Christ is calling us to a "way" of service not just the "task" of service. By Sheri Wohlfert"]
Ponder:
Do I need to do more serving or do I need to look at my life and find more Christ-like ways to fulfill the service opportunities I already have?
Pray:
Lord please help me see the difference between doing jobs and offering loving service in your name. Equip me this day with the gentleness and compassion to serve others in your name just like you demonstrated on this Holy Thursday night so many years ago.
Copyright 2017 Sheri Wohlfert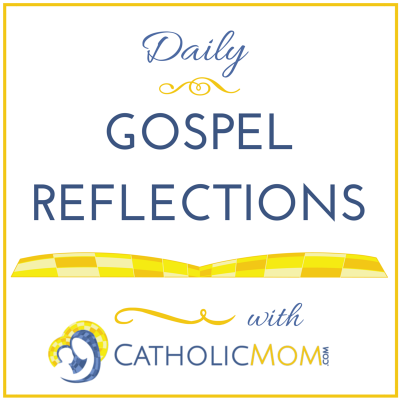 About the Author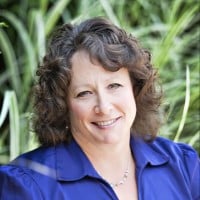 Sheri is a Catholic wife, mom, speaker and teacher. She uses her great sense of humor and her deep faith to help others discover the joy of being a child of God. Her roots are in Kansas but her home is in Michigan. The mission of her ministry is to encourage others to look at the simple ways we can all find God doing amazing things smack dab in the middle of the laundry, ball games, farm chores and the hundred other things we manage to cram into a day. Sheri also writes at JoyfulWords.org.