Dan Ferrari is an extremely talented musician, singer, and songwriter from the Northern New Jersey area. He offers his gift to others who are worshiping the Lord in Adoration, Masses, prayer and retreats or who are gathering to support an important cause, or just listening to great music on the car ride home! His upbeat acoustic tunes make you sing along and leave you feeling you've connected with God and with others.
[tweet "New #Catholic #music from Dan Ferrari, recommended by @cindyacostello5"]
"Unrepeatable" is his latest solo release. Preparing for the beautiful sacrament of marriage to his fiancé, Caitlin, Dan was struck by the fact that God made us all unique and unrepeatable -- that there will never be another "you" who can give God glory the way you do. And so the song "Unrepeatable" was born!
https://www.youtube.com/watch?v=E7szowhITHw
Other tunes include "This is God Lovin' You" which lists all the ways God sends his messages of real love to us in ordinary ways. We just have to look around and see how much He cares! Another fan favorite is Dan's "Prayers to Our Lady" -- a combination of the many prayers that we all learn and love about Mary. Dan can move from catchy and upbeat to prayerful and profound as he offers his heart in his lyrics, music and song. He's also recorded his songs with other artists and is enjoying applause for his work.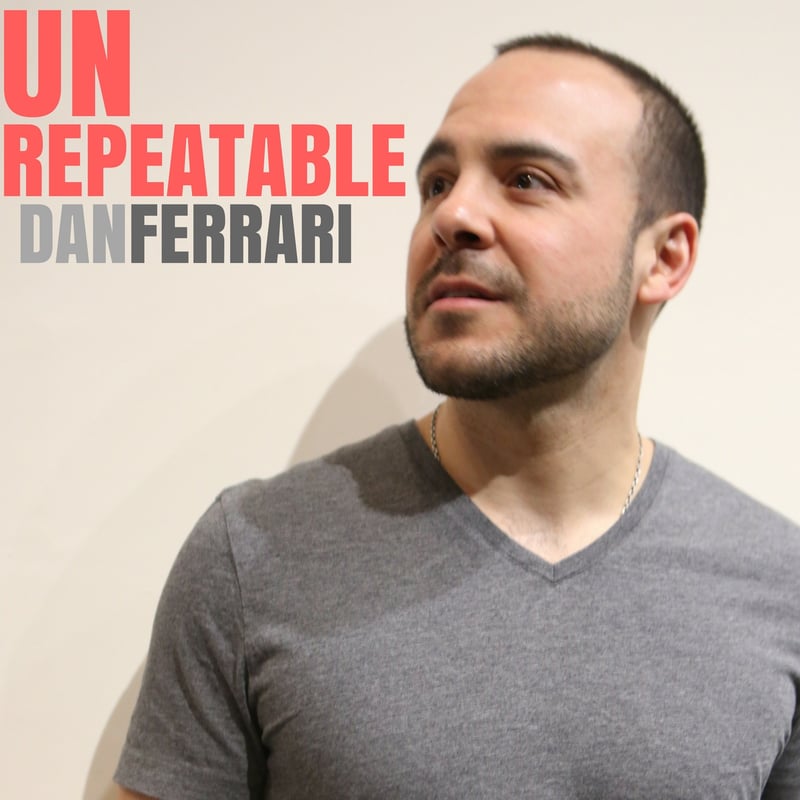 Check out "Unrepeatable" on iTunes and Amazon.
Dan Ferrari's songs remind you of what you hear regularly on Christian radio stations. He will most likely be a name that skyrockets to popularity soon. He's a man on a mission to bless the world with his heart -- full of love for music and for God! Find out more about Dan at danferrarimusic.com, and follow him on Facebook and SoundCloud.
Buy this album at Amazon and support CatholicMom.com with your purchase!
Copyright 2017 Cindy Costello
About the Author

Cindy Costello is a praying wife and mom who is settling into her empty nest. More than fall trees and caramel lattes, she loves a pen hitting paper to create something unique and beautiful for God. Cindy is challenging herself intellectually and getting ready for Career #2 by pursuing a MA in Theology. And on the side she gives parish talks and retreats , specializing in Theology of the Body and all things Catholic! Visit her website at CindyACostello.com.