Have you ever had feeling that something wasn't necessarily right when it came to how your child was doing academically? I think, sometimes, that understanding that we all think differently and learn differently makes it hard to identify possible learning struggles. We can ignore problems because we can make the excuse that the way the teacher is teaching just doesn't work for our child. Knowing each child is different makes it difficult to sometimes see learning struggles. I also believe class size also plays a part in identifying children's struggles as the teacher has so many children that they're trying to help at one time.
Since my children were young, we've struggled with determining if maybe they struggled with possible learning disabilities. In one child it was more obvious, but in another one of our children things just didn't quite add up, but overall they were a pretty average student so we often put off assessing them. Teachers would tell us that they had concerns, but didn't think the struggles were strong enough to credit testing and so again, we'd choose to avoid the testing.
We started homeschooling last year because we felt that their learning struggles were really getting in the way of their academic success and that we couldn't expect the teacher to give each of our children exactly what they needed while still catering to the rest of the class.
Over this year we've explored different ways of teaching and I did my best to find curriculum that supported my children's best learning styles.
As I mentioned, one of our child's learning struggles had seemed to be masked by their ability to work at grade level, but I still had a gut feeling there was something we were missing. I'm thrilled to tell you that we finally requested an IEP and have also sought assessments outside of the school system. In such a short amount of time, we're already getting answers! We weren't "making it up;" there really are diagnosable learning disorders. I worried that a diagnosis of any kind would leave us feeling defeated and upset but instead it's been liberating. To know that the behavior we've seen is a response to their struggles and not just them being "stubborn."
[tweet "Why a learning-disability diagnosis can be liberating."]
We're excited to use the diagnosis to find the best curriculum and strategies to help our children achieve their best potential. Mostly we just hope for them to find areas where they feel confident and can grow in self-esteem.
Today's Challenge: Do you feel like your child might be struggling academically? Take the time today to pray about requesting IEP (Individualized Educational Plan) testing for your child. Check out the Disability Right Education Defense Fund website to learn more about what an IEP is and how to write a request letter to your children's school. There are a variety of ways to help your child: 504, SST (Student Success Team), IEP, from added support, to special education services. The school will use the testing to determine what services each child needs.
Remember, it all starts by asking for help!
Copyright 2017 Courtney Vallejo
About the Author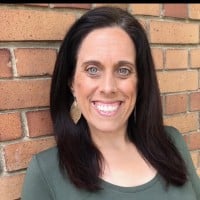 Courtney Vallejo is a convert to the Catholic faith, who lives in California. She and her husband homeschool their three adopted children. She is the cofounder of AMomRevolution.com, whose mission is to inspire, encourage, and reclaim joy in motherhood. She also writes for her own blog, CourtneyVallejo.com. Courtney holds a Master's degree in Film Production and a California Multiple Subject Teaching Credential. Follow her Gluten Free/Dairy Free adventures on Instagram: @aglutenfreerevolution.