"For we are God's co-workers, you are God's field, God's building." (1 Cor. 3:9)
We are called by God to take care of his creation. Not just as stewards but as co-creators with God. His work continues with our help, in the fields of our lives.
In the spiritual realm, we are called as co-workers to evangelize those in the field of the world around us -- our home base, neighborhood, workplace, and parish.
When we are partners with God, we can do anything! He provides everything we need:
Grace.
Wisdom.
Opportunity.
Charisms.
Appropriate words.
Perfect timing.
Generosity.
Courage.
Faithfulness.
Sometimes the God of all time seems to freeze the hands of the clock, waiting for me to say that word of encouragement to someone in my field who needs the consolation someone gave me in a similar situation.
Or answer an unexpected phone call and quietly listen for a few moments without glancing at my watch and fuming.
Or write a blog post or tweet encouraging others to share their gifts.
Community of believers
Even with God as our partner, do we always have to go it alone? We are not only partners with God but with his co-workers. In the verses before Paul tells us we are co-workers with God, he talks about the community of believers. With each doing their unique part, they work together. The result? God causes the body of Christ to grow.
"Neither the one who plants nor the one who waters is anything, but only God, who causes the growth. The one who plants and the one who waters are equal, and each will receive wages in proportion to his labor" (1 Cor 3:7-8)
[tweet "Even with God as our partner, do we always have to go it alone? By @NancyHCWard"]
The mission of the seventy-two
Jesus commissioned twelve Apostles. He then appointed seventy-two disciples whom he sent ahead of him in pairs to every town he intended to visit. He said to them,
"The harvest is abundant but the laborers are few; so ask the master of the harvest to send out laborers for his harvest. (Luke 10:2)
Yes, he sends us out to prepare for his coming into the lives of those around us. But not alone. He is nudging someone with a complementary gift toward the work he is equipping you to take up. Ask God and then look around and find that partner. We can join a ministry visiting shut-ins or teaching the faith. Or organize a team to carpool, clean and cook for a friend coming home from the hospital.
We have the confident assurance of Scripture that God is the one who causes the growth of all his laborers. As laborers, we are among those who grow.
What opportunities do you have to initiate something new or join co-workers in the fields ripe for an abundant harvest?
Copyright 2017 Nancy HC Ward
About the Author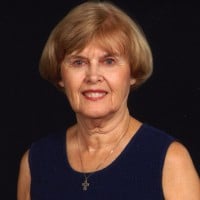 Nancy Ward authored Sharing Your Catholic Faith Story: Tools, Tips, and Testimonies (and the DVD) and contributed to The Catholic Mom's Prayer Companion. She loves to share her conversion story and give evangelization workshops and retreats equipping others to share their faith. She facilitates the DFW Catholic Writers, Catholic Writers Guild Nonfiction Critique Group, serves on their Board, and speaks at writers' conferences. Learn more at JoyAlive.net and NancyHCWard.com.