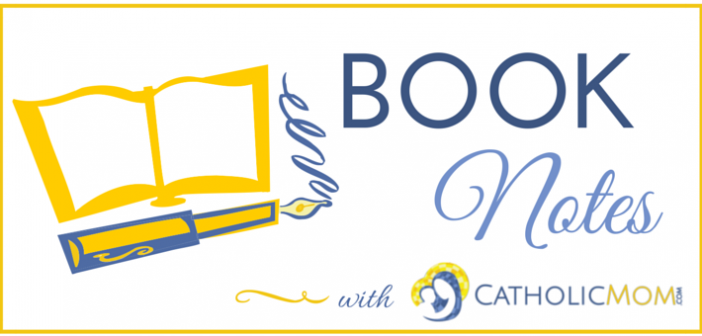 I just finished my first children's picture book, The Happy Jar, and from initial idea to final publication the whole experience of bringing it to life has been great.
It started (as many good things are wont to do) from a conversation with my children. Actually from one of my daughters in particular. She was four years old at the time and had just come down the stairs in the morning. She was still rubbing sleep from her eyes when she said one of those unexpected, full-of-love, and surprisingly insightful things that children have a knack for. And as we talked through her early morning observations, she explained The Happy Jar to me.
Later I was talking to my Mom on the phone and told her about it. It was Mom who first recognized the story in the incident. At that time I was just finishing my first book, Catholic Dad, (Mostly) Funny Stories of Faith, Family and Fatherhood, and already starting to think about my next project. When Mom heard about the Happy Jar she said: "That's your story. You should do that next."
I hadn't thought of it, but as soon as Mom said it out loud I knew she was right. And the journey of The Happy Jar started there. Material for the book was all around. I just had to pay attention to my kids and the little, ordinary things that delight them in our daily life and then write them down and draw pictures of them.
Things like walking in the rain.
And dancing in the kitchen (especially when twirling is involved).
And looking at the stars.
A lot of the drawings I did outside with the kids while they played, so there's lots of sunny afternoons, autumn breezes, and memories from my own Happy Jar wrapped up in the pictures. Which is really what the book is about: life's little moments and how love can transform them into memories of a lifetime.
[tweet "Love can transform life's little moments into memories of a lifetime."]
The kids were invested in the whole process, too. They would frequently take a break from the sandbox or bike riding or chalk drawing or whatever antics they were up to for a peek over my shoulder to see what I was drawing. Throughout the whole process they had lots of ideas and were always asking about the book and how it was coming. So when it was finally done and live on Amazon, and then especially when we finally had actual copies to hold in our hands, we had a whole new memory to add to our Happy Jars.
And as they were reading those first copies after school, they started sharing their ideas for the next picture book. And summer is coming, which means lots of time outside, so I better get a new sketch pad and sharpen my pencils and get ready to capture some more of those moments!
Buy this book through our Amazon link and support CatholicMom.com with your purchase!
Be sure to check out our Book Notes archive.
Copyright 2017 Jake Frost
About the Author