If you haven't heard of 13 Reasons Why, it's likely that you either don't live in or around teens or that you've been "screen free" since the Netflix original series launched in late March. For the unacquainted, I'll provide the IMDB synopsis here:
13 Reasons Why, based on the best-selling books by Jay Asher, follows teenager Clay Jensen (Dylan Minnette) as he returns home from school to find a mysterious box with his name on it lying on his porch. Inside he discovers a group of cassette tapes recorded by Hannah Baker (Katherine Langford)-his classmate and crush-who tragically committed suicide two weeks earlier. On tape, Hannah unfolds an emotional audio diary, detailing the thirteen reasons why she decided to end her life. Through Hannah and Clay's dual narratives, 13 Reasons Why weaves an intricate and heartrending story of confusion and desperation that will deeply affect viewers.
As a service to our readers, I wanted to pull together a variety of resources for you to enable you to decide about the show for yourself. I hope that these will also be very helpful to those of you with kids who have already seen the show.
[Tweet "For parents @Lisa Hendey shares helpful resources related to #13ReasonsWhy from #Catholic sources"]
I'm not here to pass judgment on your parenting choices. I trust that you'll decide what's best for you and your children in your home. I simply want to provide some of the helpful resources that have come my way via a Facebook conversation I opened a few days ago. Feel free to add your comments and questions on that post or here in our combox, which will stay open as long as the dialogue stays productive and respectful. I'll also look to add any resources I discover that may serve helpful, so please include links in the combox here if you've found them helpful.
The following links are provided in no particular order. They have been prescreened as of this writing, but they are links to external sites so we cannot vouch for the content on linked sites:
The following are reader recommended resources which provide additional information but are not explicitly Catholic in perspective:
In many arenas, there are a consistent set of recommendations being offered to parents. While spurred by the series' popularity, they are nonetheless great recommendations for any parent regardless of whether or not you will watch the show:
Do take this as an opportunity to have an open, age appropriate conversation with your child
Make sure your child knows the steps to take to find trusted help from an adult
Know the signs of depression or possible suicide and always take warning signs seriously. Signs include:

Talking about wanting to die
Looking for a way to kill oneself
Talking about feeling hopeless or having no purpose
Talking about feeling trapped or in unbearable pain
Talking about being a burden to others
Increasing the use of alcohol or drugs
Acting anxious, agitated, or recklessly
Sleeping too little or too much
Withdrawing or feeling isolated
Showing rage or talking about seeking revenge
Displaying extreme mood swings

Know what to do and discuss an action plan with your child, when there is a risk of suicide including:

Do not leave the person alone
Remove any firearms, alcohol, drugs, or sharp objects that could be used in a suicide attempt
Call the National Suicide Prevention Lifeline at 1-800-273-TALK (8255)
Take the person to an emergency room, or seek help from a medical or mental health professional
I will be discussing this topic tomorrow morning on the Son Rise Morning Show with host Anna Mitchell. One resource I will specifically be sharing with listeners is the beautiful book Angelhood by Catholic author A.J. (Amy) Cattapan. Amy shared on my Facebook page the following, which has stayed with me over the last few days:
"I'm grateful to Jay Asher for writing a book that brings up important topics, but as Christian authors we need to do more than just bring up important topics. We must depict them in light of what we know to be true as Christians; namely, that we have a God who loves us and who will never leave us! Lisa Hendey, when you are on the radio, please stress with the listeners that there are Catholic authors writing about these tough topics who are presenting them in ways that parents can feel comfortable sharing with their teens! We can talk about teen suicide in a way that offers Christian hope!"
Let's reach out together to families who have been impacted in any way by mental health crises and suicide. Let's not fear as parents taking on the tough topics our kids need to discuss with us. And finally let's pray for all of those who struggle in any way with suicide or suicidal ideation, or the devastating loss of a loved one.
Reach the National Suicide Prevention Lifeline any time: 1-800-273-8255
St. Dymphna, St. Rapael, St. Michael and Mary our Mother, pray for us!
Copyright 2017 Lisa M. Hendey
photo credit: litlnemo Our TV, 1969 via photopin (license)
About the Author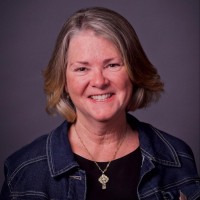 Lisa M. Hendey is the founder of CatholicMom.com, a bestselling author and an international speaker. A frequent radio and television guest, Hendey travels internationally giving workshops on faith, family, and communications. Visit Lisa at LisaHendey.com or on social media @LisaHendey for information on her speaking schedule or to invite her to visit your group, parish, school or organization. Visit Lisa's author page on Amazon.com.