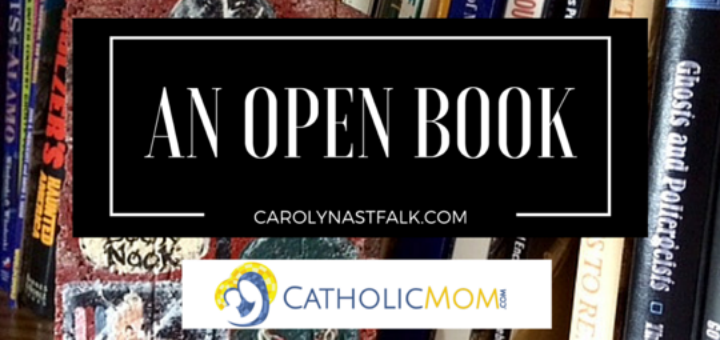 Welcome to the May 2017 edition of An Open Book, now hosted both at My Scribbler's Heart AND Catholicmom.com!
[Tweet "Join #OpenBook linkup + share your current reads! Hosted by @CMAstfalk + @CatholicMomWeb"]
An Open Book is all about what my family is reading this month, from the adults down to the little kids. Share what you're reading by linking up your blog post below. Simply write about what you're reading. You can make it personal or, as I do, extend it to the whole family. Your post can be as simple as a few lines about the book or as in-depth as a 700-word review. That's entirely up to you. You can even forego writing all together and record a video or simply post cover photos.
No blog? No problem. Please share what you're reading in the comments.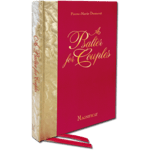 Despite the many times over the past decades that my husband and I have been reminded couples should pray together, we've been horrible about doing it. As in, we almost never pray alone together. Meal time, yes. Bedtime with the kids, yes. But outside of attending Mass together, no routine prayer. To remedy that, when buying a wedding gift for my son's teacher, I bought an additional copy of A Psalter for Couples by Pierre-Marie Dumont. (Happy 20th Anniversary! To: Us, From: Us.) There are some recommendations in the back of the book for establishing weekly prayer time together that I will read more carefully, but for now, we're selecting a psalm to read together each night after all of the kids go to bed. It's a beautiful hardback book with gold trim and red ribbons. It makes a lovely gift (even if it's to yourself).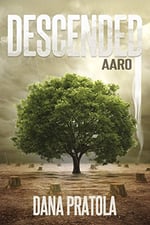 I've been working my way through Dana Pratola's Descended Series using my free monthly loan from the Kindle Lending Library via Amazon Prime. Last week, I read Aaro (Descended Book #3). As the series progresses, more of the nature of the brotherhood of Jett, Sebastian, and now, Aaro, is divulged. Their supernatural abilities suggest a quasi-angelic nature, which I expect will be more fully revealed in the final book as the prophecy regarding these men, all dedicated to defending and protecting women (and extraordinarily good-looking, to boot) is realized. FYI - The books are tagged as "not your mother's Christian fiction," and they are not. Particularly in this third book, there's quite a bit of sexual tension and sensuality.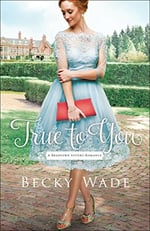 As soon as I finish a couple of advance copies of forthcoming books from friends, I'm looking forward to diving into Becky Wade's new novel, the first in the Bradford Sisters series, True to You. You can get a jumpstart on the new characters by downloading (for FREE!) the prequel novella, Then Came You. I'm eager to participate in the Facebook Release Party for True to You tomorrow night, May 4, at 8 p.m. EDT and then host a spot on the book's blog tour later this month!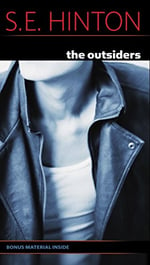 Now that my oldest son has finished reading The Outsiders by S. E. Hinton with his eighth grade class, I'm ready to re-watch the movie with him. I'm only slightly embarrassed to say that there was a time circa 1984 when I could recite the movie dialogue pretty much line for line. I may also have had pictures of the cast members taped to my bedroom walls. I knew the book inside and out, too.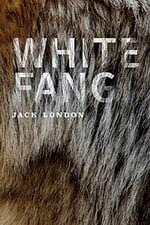 The other book he's finishing is White Fang by Jack London. When I asked what his favorite part of the book was, I got a smart aleck answer regarding White Fang ripping something or someone apart, so I'm just going to spare you recounting those details. I've never read Jack London's books, and my son really enjoyed both White Fang and Call of the Wild, which I've been trying to sneak in between other books.
My third grader is back into the Trixie Belden series since I supplemented the library's collection by buying her a used copy of a book the library doesn't carry.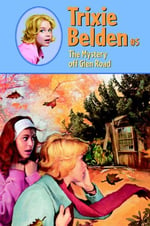 She's reading Trixie Belden #5 The Mystery off Glen Road as well as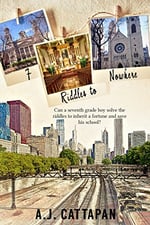 7 Riddles to Nowhere by A.J. Cattapan. I think of 7 Riddles to Nowhere as sort of a National Treasure for kids. So far, she's only asked me about a single character in the book, one whose inclusion is maybe my favorite thing about this novel - Old Man Englebert. Having been a bit awed by people who had electronic voice boxes when I was a kid, Kam's (the protagonist, who suffers from selective mutism) horror/fascination with Old Man Englebert was among my favorite parts of the story.
The little kids are back in story time at our local library, so we've been reading a couple of their selections.
I really enjoy reading aloud Hairy Maclary's Bone by Lynley Dodd. I'm partial to rhyming books, as is my little girl. This is a fun story of a dog who manages to outwit a group of other dogs coveting his delicious butcher's bone. The varied dogs in the illustrations as well as the predicaments that prevent them from stealing Hairy's bone are fun to look at.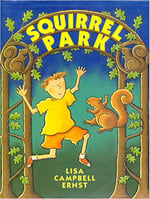 My cynical self is less thrilled with Squirrel Park by Lisa Campbell Ernst. A kid and his squirrel friend must prevent the boy's overbearing father from creating a dull park and removing their beloved tree. When it looks like the mean dad is going to get his way, the squirrel resorts to ecoterrorism and gnaws his tools. Whatever. The kids will like the pictures, and who doesn't enjoy a beautiful park with a big, old tree? I'm just a wee bit tired of the evil capitalist/anti-nature trope. (Even the School Library Journal called it "a bit heavy-handed.")
[inlinkz_linkup id=711358 mode=1]
Want more details on An Open Book? You can also sign up for An Open Book reminder email, which goes out one week before the link-up.
Check out the archives of An Open Book!
Copyright 2017 Carolyn Astfalk
About the Author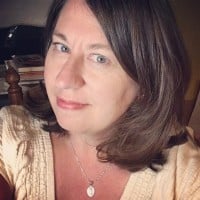 Carolyn Astfalk is a wife, mother of four young children, and a writer. Her contemporary Catholic romances are available at Amazon.com. She is a member of the Catholic Writers Guild, a Catholic Teen Books author, and blogs at My Scribbler's Heart. Visit CarolynAstfalk.com.