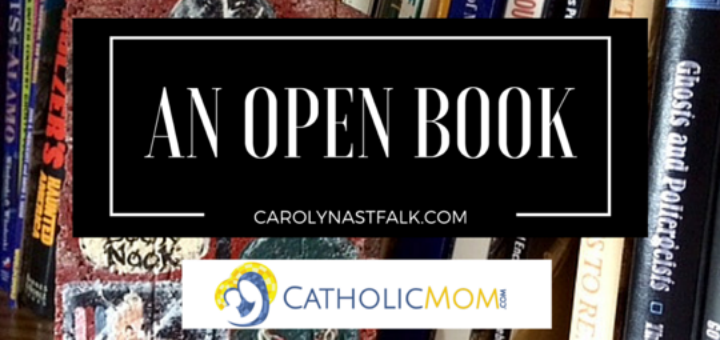 Welcome to the August 2017 edition of An Open Book, now hosted both at My Scribbler's Heart AND Catholicmom.com!
[Tweet "Join #OpenBook linkup + share your current reads! Hosted by @CMAstfalk + @CatholicMomWeb"]
An Open Book is all about what my family is reading this month, from the adults down to the little kids. Share what you're reading by linking up your blog post below. Simply write about what you're reading. You can make it personal or, as I do, extend it to the whole family. Your post can be as simple as a few lines about the book or as in-depth as a 700-word review. That's entirely up to you. You can even forego writing all together and record a video or simply post cover photos.
No blog? No problem. Please share what you're reading in the comments.
My husband has spent ten days with our oldest son at the National Scout Jamboree. While he was there, he received a copy of Your Word is Your Bond: Lessons in Leadership from Rex W. Tillerson by Perry L. Cochell. It's so brand-spanking new that I can't find it anywhere online. Rex Tillerson is the Secretary of State, the former national president of Boy Scouts of America, and an Eagle Scout. Should make for some interesting reading on his long bus ride home.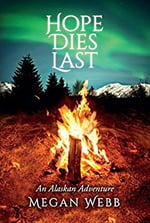 After I drag my weary bones home from Vacation Bible School and tend to the rest of the day's duties, I've been wrapping up the night by watching Poldark: Season 2 and reading Hope Dies Last: An Alaskan Adventure by Megan Webb. A young woman crash lands in Alaska with a small group of airplane passengers now tasked with surviving in the wilderness. I'm only about a third of the way through, but I'm enjoying the characters, and the writing is good - always a treat when I pick up a book by an author I've not read before.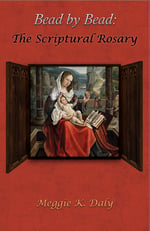 Next on my reading list is Bead by Bead: The Scriptural Rosary by Meggie K. Daly. My Rosary "habit" is in constant need of being re-invigorated, so I'm looking forward to this book, which I've read many good things about. I'm also looking forward to incorporating some suggestions for praying the Rosary that Allison Gingras shared on my blog: 3 Unique Ways to Harness the Power of the Rosary.
I'm pleased that instead of saving all of his assigned summer reading until the final week before school, my son spread his three books out by reading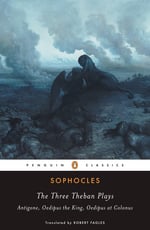 Animal Farm by George Orwell in June and Antigone by Sophocles in July. Although he liked it, he admitted he didn't quite understand it all. Sounds about right for his first foray into ancient Greek literature and his unfamiliarity with reading plays. (Ashamed to say that I was a classics major, and this is one of many Latin and Greek classics I haven't read yet.)
While his first two reading assignments were ones he chose from a list, the final book is required for everyone in the class.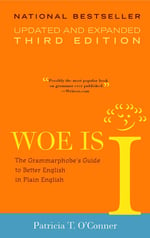 Woe Is I: The Grammarphobe's Guide to Better English in Plain English by Patricia T. O'Connor is, according to my son, "a lot better than you'd think" for a grammar book. It appears to be written in an engaging style, and you can be sure my writer's paws will be all over this book once he's finished with it. I can't guarantee I'll agree with all of it, since I don't like anyone messing with the grammar rules I learned in school, but there appears to be a lot of solid writing advice contained within.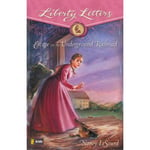 My daughter's been zipping through books so quickly, I've taken to roaming the library during the other kids' summer programs to find her new series. She reads well, but she's only nine, so books must be appropriate for her maturity level. I discovered the Liberty Letter series, published by Zondervan, that as a fan of American history, she has absolutely loved! Escape on the Underground Railroad by Nancy LeSourd, is her favorite thus far. The series is written from a Christian worldview and the characters rely on God in their difficulties. Other books in the epistolary series, which she has read or is reading, pertain to the Civil War, Jamestown, and Pearl Harbor.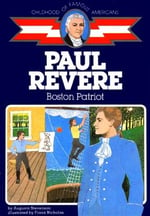 Another series that indulges her love of American history is the Childhood of Famous Americans Series. She enjoys them because she said they "tell you about a lot of things you might not learn in school," like the fact that Martha Washington went by "Patsy." So far, she's read about the childhoods of Pocahontas, Martha Washington, and Betsy Ross. Her favorite, though, remains Paul Revere: Boston Patriot by August Stevenson.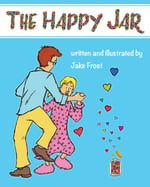 We read The Happy Jar by Jake Frost at bedtime, and it melded seamlessly with out nighttime prayers. We typically go from person to person thanking Jesus for various things that happened throughout the day. I have to pull it out of some kids and for others I have to limit the list to a manageable number. The Happy Jar took us a step farther in considering the memorable aspects of our day for which we are thankful and that we may cherish for years to come. A sweet, simple book that could start a new custom in your household.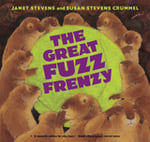 I chose The Great Fuzz Frenzy by Susan Stevens Crummel and Janet Stevens from a box of displaced books in our hallway! The younger kids didn't remember this story of a group of prairie dogs greedy to grab the fuzz from a tennis ball that has fallen into their burrow (courtesy of a dog). Fun illustrations, and a book I enjoy reading aloud. The kids like looking at the prairies dogs and their creative uses for the green fuzz.
[inlinkz_linkup id=728750 mode=1]
Want more details on An Open Book? You can also sign up for An Open Book reminder email, which goes out one week before the link-up.
Check out the archives of An Open Book!
---
Copyright 2017 Carolyn Astfalk
About the Author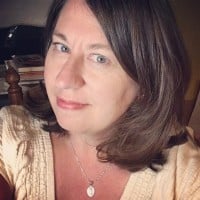 Carolyn Astfalk is a wife, mother of four young children, and a writer. Her contemporary Catholic romances are available at Amazon.com. She is a member of the Catholic Writers Guild, a Catholic Teen Books author, and blogs at My Scribbler's Heart. Visit CarolynAstfalk.com.