Editor's Note: Following a week when I was so honored to be a guest on Johnnette Benkovic's wonderful Women of Grace® show, it's a gift to share some good news related to Johnnette's ministry. Please join us in the #Pray4Johnnette initiative taking place now through her visit to the United Nations on May 12. Lisa Hendey
Women of Grace® founder and EWTN Television Host Johnnette Benkovic has been invited to participate in a commemorative event at the United Nations in honor of the 100th anniversary of the apparitions of Our Lady in Fatima, Portugal.
The event, which will be entitled, The Centenary of Fatima and the Enduring Relevance of its Message of Peace, will be celebrated on May 12, 2017, which is the eve of the 100th anniversary of the apparitions which took place in Fatima, Portugal beginning on May 13, 1917. The Blessed Mother appeared six times to three children – Blesseds Jacinta and Francisco Marto and Lucia dos Santos - in a hilly depression in Fatima known as the Cova da Iria. Mary asked for penance, acts of reparation and the daily recitation of the Rosary in order to bring about world peace.
[Tweet "Wow! @JohnnetteB Goes to the #UnitedNations for the 100th Anniversary of #Fatima"]
The centenary celebration of this event will draw pilgrims to Fatima from all over the world, including Pope Francis who is planning to make a pilgrimage to the site of the apparitions on May 12-13 where he will canonize Blessed Jacinta and Blessed Francisco Marto.
The United Nations will mark the occasion at its New York Headquarters in conference room 2 from 11:00 a.m. to 1:00 p.m. The program, which includes a series of speakers arranged by the Permanent Observer Mission of the Holy See and the Permanent Mission of Portugal, is intended to promote a message of peace.
Mrs. Benkovic has been asked to speak on the topic of Mary, the Dignity of Woman and Women's Role in the Promotion of a Culture of Dialogue, Mediation, Peacemaking and Peacebuilding.
[Tweet "The #UnitedNations Invites @JohnnetteB and Our Lady of #Fatima http://ht.ly/XsIu30b7m0V #Pray4Johnnette #Fatima100"]
"I am most humbled to be a presenter at this unprecedented event in honor of the Blessed Virgin Mary," Mrs. Benkovic said. "'At this moment, when the human race is undergoing so deep a transformation,' it is time for women to come into the fullness of God's plan for them to 'save the peace of the world.' These words, taken from the Closing Message to Women from the Second Vatican Council, direct us to the Quintessential Woman, Mary the Mother of God, whose words to us at Fatima give us guidance in how this can be achieved. It is in light of her that I hope to address the topic I have been assigned."
The event has been in the making for a year, and it's "a big deal," said Joan Alix, a volunteer with the United Nations International Pilgrim Statue World Apostolate of Our Lady of Fatima, the group largely responsible for bringing about the event.
In April of 2016, Mrs. Alix and fellow volunteer Judy Studer, along with freelance writer Alex Faiz, and Ken Corcoran of the Knights of Columbus met with H.E. Alvaro Mendonca e Moura, the Ambassador at the Permanent Mission of Portugal to the United Nations. They explained that they were there because they loved Portugal and felt that doing something at the United Nations to commemorate the apparitions of Fatima during this centenary year would be a blessing for the country's tourism.
The ambassador was interested but reminded them that the United Nations was not a platform for any one religion.
[Tweet "Let's #Pray4Johnnette as she addresses #UN about #Fatima May 12"]
Mrs. Alix pointed out that Our Lady is associated with many faiths. "Fatima is a Muslim name, Mary was Jewish, and she's the mother of our Christian God," she told him, adding that some kind of recognition of this event would surely be a worthwhile peacebuilding effort.
He agreed, and after meeting with H.E. Archbishop Bernardito Auza, the Holy See's Permanent Observer to the United Nations, they came up with a suitable program.
The Ambassador will open the event with an introduction and overview. This will be followed by a talk on The Fatima Message of Peace and its Enduring Relevance in Peacemaking and Peacebuilding by H.E. Archbishop Bernardito Auza, Permanent Observer at the Holy See to the United Nations.
Also scheduled to present is Professor Andrea Bartoli, Dean, Seton Hall School of Diplomacy and International Relations who will speak on The Importance of Religious Leaders Serving as an Example of Peace, Tolerance, Solidarity and Justice.
Marta Santos Pais, Special Representative of the Secretary General on Violence against Children will also speak on Children as a Zone of Peace.
A speaker, whose name has not yet been announced, will speak about The Fatima Shepherd Children: The Role of Children in the Cause of Peace.
This event is open to all. Please RSVP by May 9 to holyseemission.org/rsvpmay12
Women of Grace® is an international Catholic apostolate whose mission is to transform the world one woman at a time by affirming women in their dignity and vocation as daughters of God and in their gift of authentic femininity through ongoing spiritual formation. The ministry accomplishes this mission through conferences, study programs, retreats and more. Visit www.womenofgrace.com for more information.
About the Author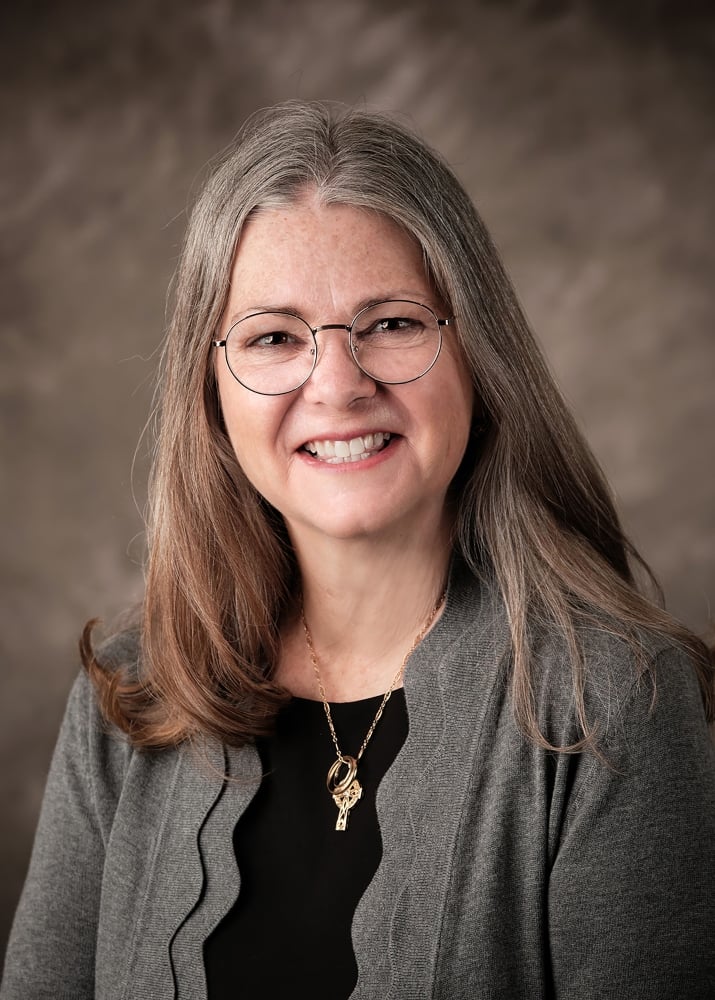 Lisa M. Hendey is the founder of CatholicMom.com, a bestselling author and an international speaker. A frequent radio and television guest, Hendey travels internationally giving workshops on faith, family, and communications. Visit Lisa at LisaHendey.com or on social media @LisaHendey for information on her speaking schedule or to invite her to visit your group, parish, school or organization. Visit Lisa's author page on Amazon.com.