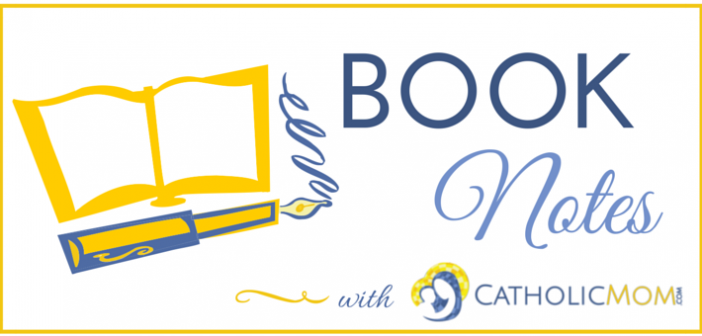 New titles from Ignatius Press include a biography of a Jesuit missionary to China and an introduction to a fascinating cardinal from Africa.
Fr. Matteo Ricci was an Italian Jesuit priest who lived from 1552 to 1610. He was also a founding member of the Jesuit China missions. He arrived in China in 1582, and it was here that he received his name "Wise Man." Vincent Cronin, was a British writer and popular historian, who is known for his writings on famous historical figures such as Napoleon, Marie Antoinette, and Catherine the Great. The fact that Cronin chose to write a book on Fr. Ricci is a testament to how important this missionary was in history. That book is entitled The Man from the West, and I would like to tell you a little bit about it.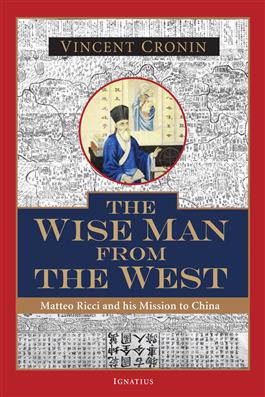 The book begins with Fr. Ricci experiencing a call to missionary work in China. We then see their beginning time in China, getting acclimated with the land and culture, and meeting some of the government officials. We then see him preparing to meet the emperor, Wan-Li, because he believed that would help him gain ground in the missionary work. We then see the many struggles Fr. Ricci experienced in his vocation, including being held prisoner and clashing with the Buddhists. The book, naturally, ends with his death and also the death of the mission work he started as well, not because of him but because of a change in political climate mixed with a change of the evangelization method the newer missionaries used.
Fr. Ricci was a great priest and a great man. His method of evangelization was much more tolerant and open-minded, compared to others who followed after him. He didn't go into China with a mission of convert or perish. He came in with a sense of love and understanding. He tried to understand their culture and what made them who they were. He took Asian works and had them translated to Latin, and took Western works and had them translated to Chinese. This showed respect to the people, their past, and their culture. It was through this these methods and simply exuding Christ's love that he was able to succeed in a hostile situation. I really found this book to be a fascinating read and appreciated the style with which Vincent Cronin wrote as it made the history come alive and shed light on a great man in Catholic history who many might not know about. It is truly a fascinating read, and one I think you should pick up when you have a chance.
[tweet "New books from @IgnatiusPress for spiritual reading, inspiration. Review by @StuartsStudy"]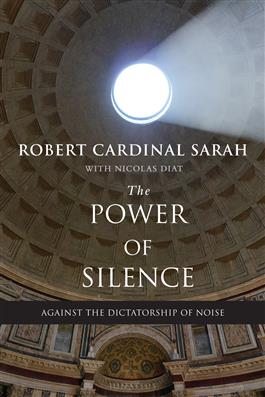 I read a lot of books each year. Unfortunately, most of them blend together and don't have a chance to shine. Every now and then, one book stands out above the rest. In 2015, that was God or Nothing, which was a recorded conversation by Cardinal Robert Sarah and Nicholas Diat. This book was not only a beautiful exposition of faith, but it also introduced me to an important and brilliant man in the Catholic Church, I might never have heard of otherwise. Now, in 2017, there has been a second book released by these two people again, this time speaking on the subject of silence and noise. It is entitled The Power of Silence, and it too is published by Ignatius Press. The book is divided into five parts:
1. Silence versus the World's Noise
2. God Does Not Speak, but His Voice is Quite Clear
3. Silence, the Mystery, and the Sacred
4. God's Silence in the Face of Evil Unheard
5. Live a Voice Crying out in the Desert: The Meeting at the Grande Chartreuse
The first four sections is a dialogue between Nicholas Diat and Robert Cardinal Sarah. The fifth section brings a third person into the mix, Dysmas de Lassus, who is Prior General of the Carthusians. I'm not sure if it's by design or a happy coincidence, but the four parts are broken down into 365 lines, and sometimes paragraphs. This means that you could take one each day of the year and slowly work your way through the book. That is hard for someone like me to do, as I am not a "daily devotional" type of person, and I would rather read the book in one or two sittings, but I highly recommend taking your time with this book. For starters, the subject matter lends itself is on slowing down and being silent, and for another thing, you will miss so much if you read too quickly. I have already re-visited this book a few times to re-read certain points.
Silence and noise are two things I really struggle with, and I imagine that is true for all people, especially my generation and the generations after that who rely so heavily on technology. We need to learn to walk away from the noise and not be so dependent upon it. By doing this we will embrace silence and not be scared of it. This is the only way we will be able to experience God and grow closer to Him. This is an amazing and life-changing book that every Christian needs to read. Cardinal Robert Sarah pulls so much wisdom from Scripture, the Church Fathers, other saints, and even Pope Benedict XVI. There are so many great pieces of wisdom to ponder on that I would like to leave you with one, where he quotes from St. Isaac the Syrian:
Love silence above all things, because it brings you near to fruit the tongue cannot express. First let us force ourselves to be silent and then from out of this silence something is born that leads us into silence itself.... If you begin with this discipline, I know not how much light will dawn on you from it.... Great is the man who by the patience of his members achieves wondrous habits in his soul! When you put all the works of this discipline on one side and silence on the other, you will find the latter to be greater in weight.
These books were provided to me for free by Ignatius Press in exchange for honest reviews.
Buy this book through our Amazon link and support CatholicMom.com with your purchase!
Be sure to check out our Book Notes archive.
Copyright 2017 Stuart Dunn
About the Author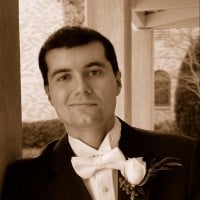 Stuart Dunn was born and raised in Mobile, AL and received a Bachelor of Arts in Psychology and a Master of Business Administration from the University of South Alabama. Stuart reviews all things Catholic including adult books, children's books, Bible Study series, Catholic Courses, CDs, and DVDs in addition to board games at his blog Stuart's Study at StuartsStudy.blogspot.com.