To "be the Church" for our children is a vital part of our vocation as parents.
But what does this mean?
The Catechism of the Catholic Church teaches us that the Church (that's us!), "draws her life from the word and the Body of Christ and so herself becomes Christ's Body." (CCC 752)
This is exactly our vocation as parents and families! We are to draw our life from the word and the Body of Christ. We are to become Christ's body each and every day! This means that in addition to going to Mass on Sundays, we must not dismiss our vocation of encompassing the Truths we hear, the Eucharist we receive, and making it real within the walls of our home.
How can we rise to this task? Well, definitely not alone. God is the one who works on the hearts of our children. However, there are a few we can ways we can work on our vocation to "Be the Church," for our children.
Let Them Witness You Reading Your Bible
As a child, I remember repeatedly seeing my dad on the back porch of our house reading his Bible. It was always very grounding for me to witness this from him. He worked long hours at work and he had five kids. Things were crazy and chaotic as you'd imagine they'd be with five children. But he always made time to go sit on the back porch, where we could see him, and read his Bible.
We did have the occasional "structured" Bible study time as a family. However, when he was out sitting on the porch, that was his alone time with God. At these times, he never invited us to sit with him, although there were a few times that one of us would grab our own Bible and join him.
Be this witness for your children. If you take Scripture seriously, they will notice!
Make it Come to Life
This past Holy Thursday, our family made it a point to go to a Mass that usually did washing of the feet for the entire community. My kids were so beyond excited they were going to get their feet washed! With that in mind, you can imagine their disappointment when we found out the structure of the service was changed and they were only washing the feet of a few select parishioners. Of course, we understood it was for several good reasons the Church decided to do this.
This ended up being a blessing in disguise for our family – because we went home and did our own Washing of the Feet! We got a pitcher of warm water and some towels, and all took turns washing each other's feet. We re-enacted the Last Supper, breaking open the Bible to find where each part of the Liturgy of the Eucharist comes from. We ate rice crackers and drank prune juice and it was beautiful watching the story come to life for my children. They have since then been asking to do this over and over!
There are so many other beautiful traditions of the faith that can be brought to life for children, and you don't have to be a Pinterest mom to make them happen. Collect flowers for Mary, visit a life sized rosary garden, or re-enact stories from the Bible! The sky is the limit when you've got God on your side!
Plant Their Roots in the Church
I'll be the first to admit, yes, it's sometimes very hard taking kids to Church. Making sure everyone does not have a chocolate stain on their dress while they simultaneously wear matching shoes is sometimes impossible. (Yes, my daughter has worn her ballet shoes to Church before. I choose my battles.)
However, Jesus tells us to not forbid the little children from coming to Him; and I believe that my children are way more worthy of standing before the altar than I am. I want them to know and recognize their importance in the Church. God hears their prayers and looks favorably upon them. Make sure our children hear this from us. Take them to Mass and constantly, continually point out that they are worthy, chosen, and beautiful in the eyes of God.
Children have an important place in the Church, and at Mass. Give your children jobs to do at Church – volunteer them to hand out bulletins after Mass, register for Vacation Bible School, Children's Choir, Youth Group, or Altar serving... Let their roots be found in God and His Church, and then bring these lessons of service and love home.
Fill Your Home with Catholic Items
There have been several occasions where my children will bring me their "Catholic Saints for Kids" book and ask me to read about a certain saint. Or they look at the Divine Mercy photo on our wall and start asking questions about it. Having Catholic items in different areas of the house has helped a lot with fostering their natural curiosity and their willingness to learn more about the faith.
Do I know the answers to their questions all the time? No. Way. Not even close! – But thank goodness for smart phones and having a way to quickly find information about nearly anything!
Allowing your children to have their "own" special items such as rosaries, their own Bibles, or their own prayer books are also great ways to gently introduce them to all the beautiful aspects of our faith.
Looking for a place to start? Check out this FREE Catholic Coloring Page E-Book! It is loaded with adorable Catholic pictures that your child can color while they learn basic Catholic prayers such as the Hail Mary, St. Michael Prayer, and more! They will have a blast coloring these photos, asking questions, learning their prayers, and displaying their creations in their room!
[tweet "Download free #Catholic coloring book from @CatholicTeeClub"]
Copyright 2017 Catholic T-Shirt Club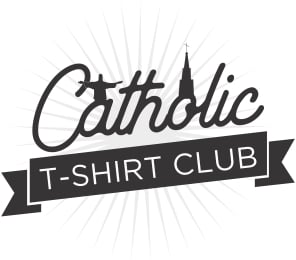 About Catholic T-Shirt Club: Catholic T-shirt Club is a family business from Arlington, TX and provides Catholics with fun and inspirational surprise Catholic boxes each month which contain Themed T-shirts, Sacramentals, Holy Cards, Saint Medals and other Catholic items. Each month subscribers receive a surprise box with a different Catholic theme and items that fit that theme. You can subscribe at www.catholictshirtclub.com.
About the Author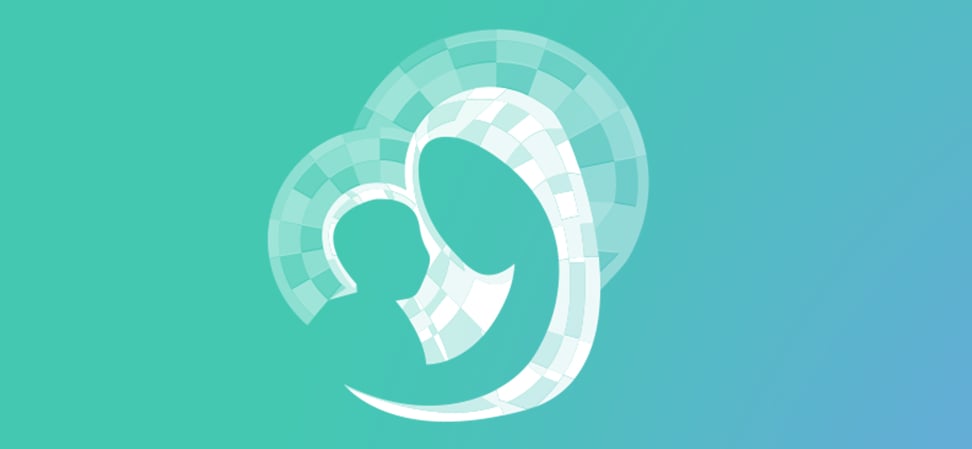 We welcome guest contributors who graciously volunteer their writing for our readers. Please support our guest writers by visiting their sites, purchasing their work, and leaving comments to thank them for sharing their gifts here on CatholicMom.com. To inquire about serving as a guest contributor, contact editor@CatholicMom.com.