My daughter is home.
All of my exams and papers are graded and final grades have been turned in.
It must be summer vacation! Let the list-making commence!
Truth be told, I start making summer lists long before the last paper is graded. Two weeks ago (when I should have been grading papers), I sat down with the various incarnations of notes to myself that I've been tucking into notebooks and calendars and began organizing them.
My Big 3 for that day. (Okay, it was more of a Big 5 because I couldn't decide.)
My list for the weekend/week ahead, to be broken into smaller pieces as the week wore on.
My summer lists: overall goals, books to read, movies to watch. Projects.
These lists hold a different kind of promise than my standard to-do lists. Biased more toward what I want to do than what I have to to, they're the scaffolding for not only my summer, but the second half of my year. As such, they provide a flexible structure suited to the season, but still leave room for opportunity. A day (or weekend) trip. An evening out. Some fun event that I don't even know about yet.
Spontaneity.
So, why make lists at all?
Because they hold a combination of promises made, things I've been longing to do and opportunities to explore -- all the things I don't get the chance to do during the year while I am teaching and life is busy and scheduled. As such, they are the counterbalance to the school year. The other side of the coin. The "what I want to be when I grow up" activities.
Just writing them down is both useful and enticing. For me, making lists sets things in motion; once I've written something down, it lingers in the back of my mind, keeping me alert for opportunities that are relevant to the things I want to accomplish.
My Saturday morning list-making endeavor did just that, but I still felt a bit scattered. Consequently, I spent the rest of the week looking for a time to sit down and think beyond the lists. I'd come up with a plan to combine my love of notebooks with my need for lists and I couldn't wait to put it into action. I came close a few times, gathering the materials I needed, but mostly, I just collected supplies and got more frustrated as the time to sit down and thoughtfully prepare continued to elude me.
Finally, last Friday night, I succeeded.
It was a simple idea, really.
Press a pocket-sized journal into service as a place to store all of these thoughts.
Divide it into sections, using Post-it flags.
Jot list items in the section where they belong.
Having everything in one place makes me feel less scattered, and categories like "TED Talks" remind me to think beyond the daily to-dos to make room for the wanna dos. There's plenty of room to expand and add categories (I already had "to read" and "to watch" lists in a different notebook, and I suspect they'll get their own tabs soon) as well as room at the back for planning beyond the summer months.
While I was at it, I did a mid-year goals review. But that's another post.
[tweet "Making lists for summer? @L2Hess shares ideas of what to include. #STYLEsavvy"]
How about you? What do your summer lists look like?
Copyright 2017 Lisa Hess
About the Author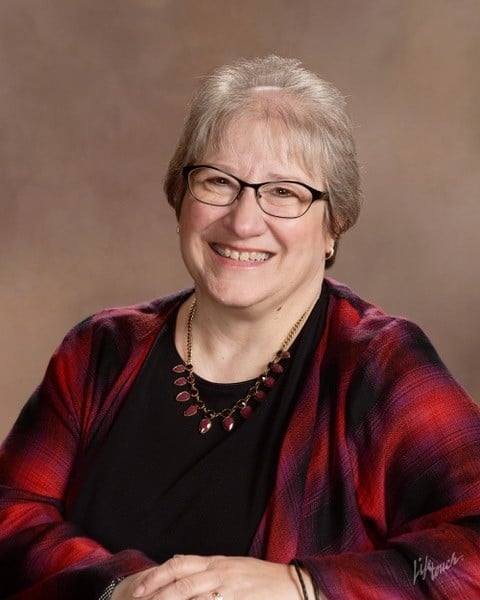 Lisa Lawmaster Hess is a transplanted Jersey girl who writes both fiction and non-fiction. Lisa's latest book is the award-winning Know Thyself: The Imperfectionist's Guide to Sorting Your Stuff. A retired elementary school counselor, Lisa is an adjunct professor of psychology at York College. She blogs at The Porch Swing Chronicles, Organizing by STYLE, and here at Catholicmom.com. Read all articles by Lisa Hess.