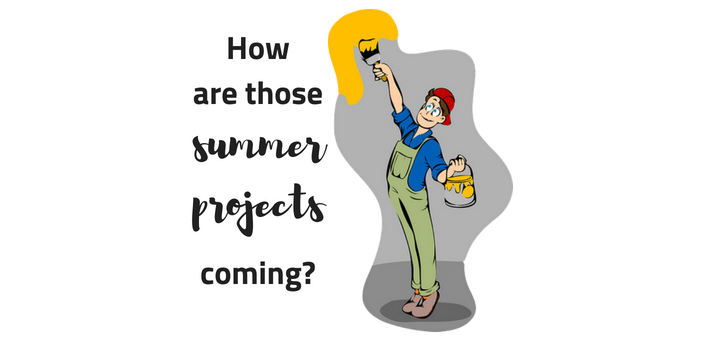 Image created in Canva with art from Pixabay (2012), CC0 Public Domain[/caption] Despite the fact that I've been retired for six years, traces of the school schedule that defined my routine for much of my life still remain. Two of these have lingered longer than any others: the need for a break sometime between 2:30 and 4 on weekday afternoons, and summertime as the time to take stock and dig into projects I've been meaning to get to. Since I kicked off this summer by teaching a class, I'm getting a late start and therefore unlikely to tackle any major household projects, with the possible exception of clearing clutter from the basement and crawl space. Otherwise, most of my projects are writing-related -- and there are plenty of them!
Did y0u plan to face some long overdue projects of your own this summer?
Here are some things to keep in mind if you're finding that your optimism was bigger than your motivation. Variety keeps things moving. Big project? Small project? Detailed project? All of the above! Making a little progress on a big thing leads to a different kind of satisfaction than checking something off the list entirely. Finishing quick projects motivates me to tackle the big stuff and mixing it up means that more things get accomplished. Let the spirit move you. Though we can't always wait for the mood to strike, there's nothing like being in the right frame of mind to spark motivation. Sometimes, we can set ourselves up to be ready to tackle something by planning on it; other times, we can just tackle whatever we feel like digging into at that moment. Either way, something gets accomplished. Don't forget to celebrate your successes ... no matter the size of the project. One of the things that can turn run-of-the-mill accomplishments into a pattern of success is the decision to keep track of what we accomplish. Something as simple as writing accomplishments in a planner provides visual evidence of our hard work and can create a sense of satisfaction. In addition, seeing what we've accomplished, whether by gazing upon newly cleared spaces where clutter once reigned or by reviewing the notes in our planners, can nudge us to do more to keep the momentum -- and the satisfaction -- going. So, what are we waiting for? Let's dig in!
---
Copyright 2018 Lisa Hess
About the Author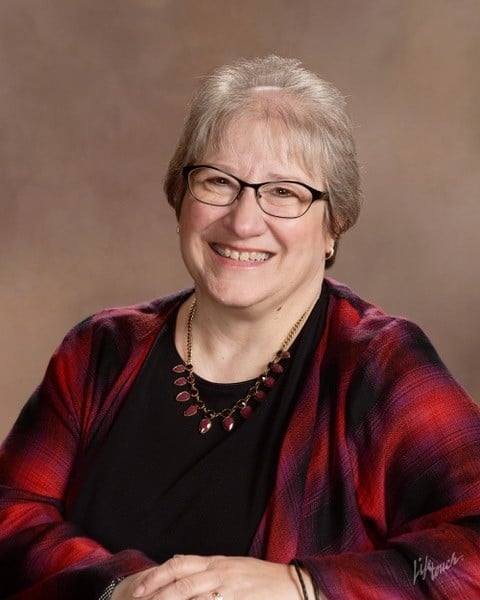 Transplanted Jersey girl Lisa Lawmaster Hess is the author of a blog compilation, three novels, and three non-fiction books, including the award-winning Know Thyself: The Imperfectionist's Guide to Sorting Your Stuff. A retired elementary school counselor, Lisa is an adjunct professor of psychology at York College of Pennsylvania. She blogs at The Porch Swing Chronicles, Organizing by STYLE, and here at Catholicmom.com. Read all articles by Lisa Hess.