Today's Gospel: John 17:1-11A
Do you ever find yourself forgetting to pray? Or that your prayers have become focused on material things and not on the spiritual? I should clarify that, by praying, I don't mean the habit of praying before meals, praying with our children at bedtime, or attending services on Sunday. I mean personal conversations with God—quiet time spent in meditation and communication, practicing openness to the divine.
There have been many times when my husband and I struggled to make ends meet for our family. During those times, my prayers became focused on money. And, later, when my children were learning to drive, I frequently found myself praying that they would return safely from an event. Now, work responsibilities are the biggest culprit. The routine of getting up early, commuting, and meeting deadlines fills my day so completely that I often miss praying altogether.
As a first step to refocusing my priorities, I decided to add prayer to my morning walk. I begin by relaxing my mind through the recitation of the basic prayers I learned in childhood. The slow and thoughtful words and the pace of my steps settle me. I then give thanks for the gift of my life and ask for strength to meet the day with calmness and a peaceful heart. I pray for others—not dwelling on earthly concerns or challenges, but trusting in the vast universe of God's love.
Practicing prayer that focuses on faith and not on a material accounting of blessings brings me closer to recognizing that eternal life is part of the here and now. Opening myself to the divine and truly knowing God offers me an inner peace, and allows me to shine a brighter light on those who share this world with me.
[Tweet "Do you ever find yourself forgetting to pray? By @leannepankuch"]
Ponder:
How am I living my eternal life now?
Pray:
Dear Jesus, help me to let go of the material things in this world. Let the Holy Spirit guide me toward prayer that truly opens my heart to the glory of God. Let me begin each day embracing the divine that is present here on earth and in heaven.
Copyright 2017 Leanne Pankuch
Leanne Pankuch is a cradle Catholic, former catechist, accomplished church vocalist, children's writer and SCBWI member living in New York's mid-Hudson Valley. She has a crazy dog, an amazing husband, children, and family, and a degree in English. Her writing has appeared in a variety of media, including the Chicken Soup for the Soul series. Contact her at leannepankuch.com.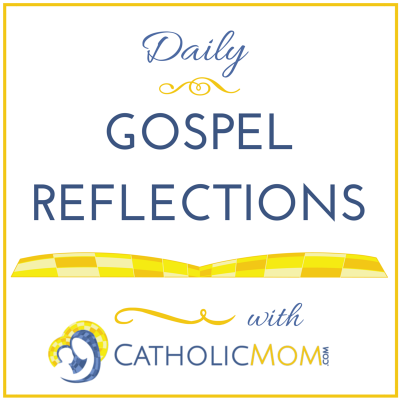 About the Author