Last week, I wrote about creating my summer notebook and how creating that particular tool led me back to reviewing my goals and revising them for the second half of the year. Call me weird, but it's a process I savor.
One of the reasons I've come to enjoy this process so much is that I've learned to look at it as me time -- time to think about what I want to do and what I want to accomplish, rather than stuff that has to get done. I'm not just making lists; I'm writing down dreams.
Want to do some savoring of your own? Whether you jot your goals down on a piece of scrap paper, in a neatly-tabbed notebook or somewhere in the recesses of your planner, here are a few suggestions to make the process more helpful than painful.
[tweet "Don't just make lists! 3 ways to achieve your dreams. By @L2Hess"]
Dream big. Do you remember being a little kid and having adults ask you what you wanted to be when you grew up? Try thinking of goal-setting in that respect. You can dream as big as you'd like, change your mind at any time and include things like princess, superhero and pro athlete on your list of goals. What would you do if the sky was the limit?
Think small. So, you've done it. You've identified your goals. That part was fun, but now they seem so far away and unrealistic. What is one baby step you can take in the next week to get to one of those goals? When I said I'd made progress on my goals, I didn't mean I'd checked them all off my list; I'd simply taken a succession of baby steps in the right direction. Maybe I'll get there, maybe I'll take a detour or maybe I'll change the route entirely, but in any event I need a destination, and each step takes me closer to where I want to be.
Make recognition a part of the process. Long-term goals, in particular, can be big and intimidating. If we learn to focus on how far we've come rather than how far we still have to go, the process gets easier. In addition, we need to acknowledge our small successes. We don't need to throw ourselves a party every time we do one little thing, but we should at least take a moment to pat ourselves on the back (or put a checkmark on the page) when we take a step in the right direction. If we aim for a succession of baby steps, we creep ever closer to the goal, even if we fall down and get back up again after each step.
I happy to report that I've made progress on many of the goals I set in January and, since it's a midyear review, I still have lots of time to make more progress. Writing things down really does set me up for success. Even when I don't realize it, those plans and goals are in the back of my mind, and, because of that, I keep taking small steps toward reaching them.
How about you? What goals do you have for the remainder of the year? How will you progress toward them?
Copyright 2017 Lisa Hess
About the Author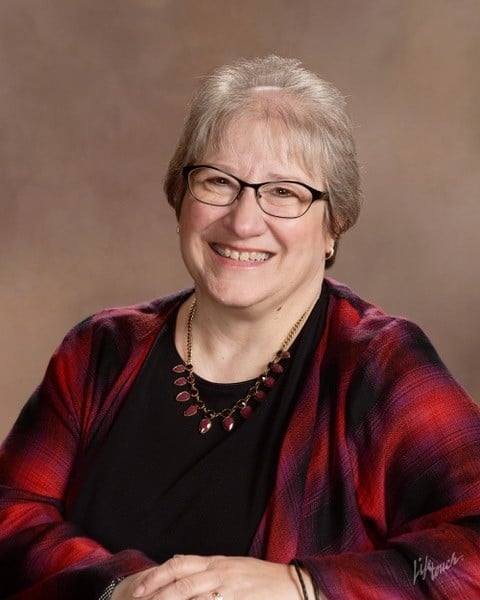 Transplanted Jersey girl Lisa Lawmaster Hess is the author of a blog compilation, three novels, and three non-fiction books, including the award-winning Know Thyself: The Imperfectionist's Guide to Sorting Your Stuff. A retired elementary school counselor, Lisa is an adjunct professor of psychology at York College of Pennsylvania. She blogs at The Porch Swing Chronicles, Organizing by STYLE, and here at Catholicmom.com. Read all articles by Lisa Hess.