I headed to our storage shed the other day to begin pulling out next year's school books. On my way out, I happened to look down towards the stack of rusty paint cans and other husband 'stuff' stacked up on the shed's porch. And wedged between the cans was our copy of The Odyssey DVD by CCC.
I brought it into the house and called out to anyone within earshot, "Does anyone know why The Odyssey was left outside?"
Most of my children had no clue. But my 8-year-old son just stood there, frozen in place.
"Do you know anything about it?" I asked.
"Please! Can we just throw the movie out?" he begged.
I was perplexed. "What's wrong, Buddy?"
He was shifting nervously from one foot to the other, looking everywhere but at me. "It scares me," he finally admitted.
I mentally reviewed what I could remember about the movie. The bumbling giant? The almost-comical-looking serpent with many heads? The swirling whirlpool of death?
"The singing cliffs," Fulton admitted.
Of all the challenges faced in this movie, the singing sirens to me seemed rather tame. But they terrified Fulton. So I asked him, "What makes that scene so scary?"
"If they listen to the voices, the boat will crash and they can't go home." As we discussed it further, the sound of the siren's call gave him goosebumps. There was no way to rebuild a ship once it crashed into the rocks. And because it did not appear immediately dangerous, like the multi-headed serpent, the siren's song seemed to him to represent an unknown and unlimited possibility of terror.
Fascinating.
We chatted about fears and that God admonishes those who fear out of lack of faith. Learning to trust in God's providence has been an ongoing theme in our home for quite awhile, so this was not a new talk, however for the first time this discussion brought to my mind the book of Matthew.
Matthew 10 discusses how the Apostles are to go out and preach to the world. Jesus gives them lots of instruction, warns them about the persecutions they will encounter, and then in Matthew 10:28 He says "Do not be afraid of those who kill the body but cannot kill the soul. Rather, be afraid of the One who can destroy both soul and body in hell."
St. John Chrysostom says of this verse:
"And He said not, you shall be slain, but with the dignity that became Him, He set this before them, saying, Fear not them which kill the body, but are not able to kill the soul; but rather fear Him (Note that St. Chrysostom referred to the word him with a capital H which clearly denotes he is referring to God in this verse) which is able to destroy both soul and body in hell; bringing round the argument, as He ever does, to its opposite. For what? Is your fear, says He, of death? And are you therefore slow to preach? Nay for this very cause I bid you preach, that you fear death: for this shall deliver you from that which is really death. What though they shall slay you? Yet over the better part they shall not prevail, though they strive ten thousand ways. Therefore He said not, Who do not kill the soul, but, who are not able to kill. For wish it as they may, they shall not prevail. Wherefore, if you fear punishment, fear that, the more grievous by far."
Once you sift through the unusual wording you find that Jesus is telling them it is better to face torture or even death at the hands of men who can only harm the body than it will be to face eternal punishments of God for not doing His will.
And Haydock's commentary offers these quotes in reference to St. Matthew's verse as well:
"Men are afraid of a prison, yet they are not afraid of hell fire. They fear temporal punishments, but dread not the torments of eternal fire. (St. Augustine in Baradius) --- He who continually fears hell, will never fall into it; but he who is negligent, will undoubtedly fall. (St. Chrysostom in Baradius)"
Throughout Scripture, we are told not to fear temporal suffering of any sort, but are reminded that a fear of the Lord is good. This fear of God in its perfection is a fear of offending Him out of love. But it also incorporates the lower fear – a fear of punishments in Hell.
[tweet "A morsel of wisdom in a childlike fear. By @CassPoppe"]
We had a great discussion about this to help him sort through his fears, and found that there was a morsel of wisdom in his childlike fear. "Do not let temptations frighten you," I advised. "Think of them as exercises our soul needs to strengthen us against committing sin. But it is a good thing to remember that mortal sins on our soul is a thing to fear because of all the suffering there is in Hell."
He was quiet for a moment, and then, as if reviewing his catechism questions, said, "And if there is sin on our soul and we die, there is nothing we can do to get to Heaven." His eyes widened and he looked at me. "I think that is scary too!"
So yes, my son. As you embark upon your own odyssey, please recall the light the Lord placed upon your heart as a child: May you always turn a deaf ear to the songs of the sirens in life. Stay strong to resist the temptations put before you. And when temptations seem too mighty to resist, rely not only on the fear of Hell's torments, but the fear of being separated from God for eternity, for these holy fears will be rewarded with the graces - the spiritual adrenaline - needed to defeat your enemies in battle and ultimately bring you Home.
"In the fear of the Lord is confidence of strength, and there shall be hope for his children." Proverbs 14:26
Copyright 2017 Cassandra Poppe
About the Author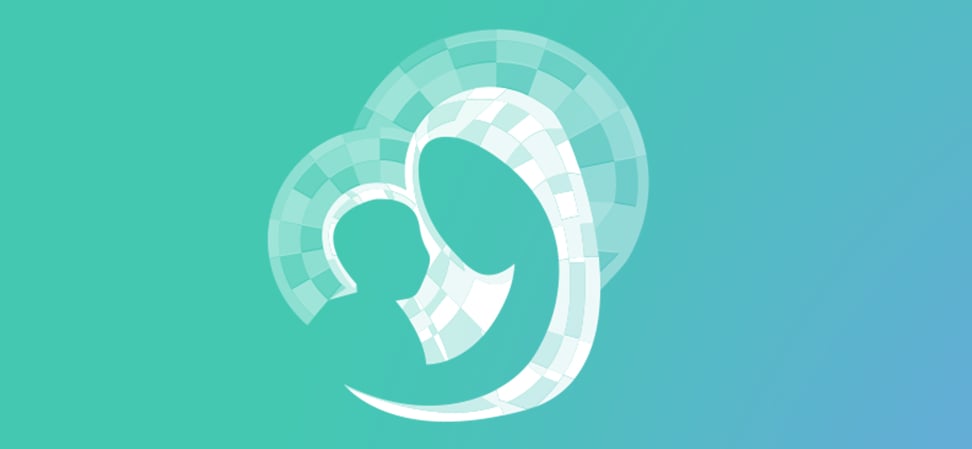 We welcome guest contributors who graciously volunteer their writing for our readers. Please support our guest writers by visiting their sites, purchasing their work, and leaving comments to thank them for sharing their gifts here on CatholicMom.com. To inquire about serving as a guest contributor, contact editor@CatholicMom.com.